Disneyland And Imagineering Part 6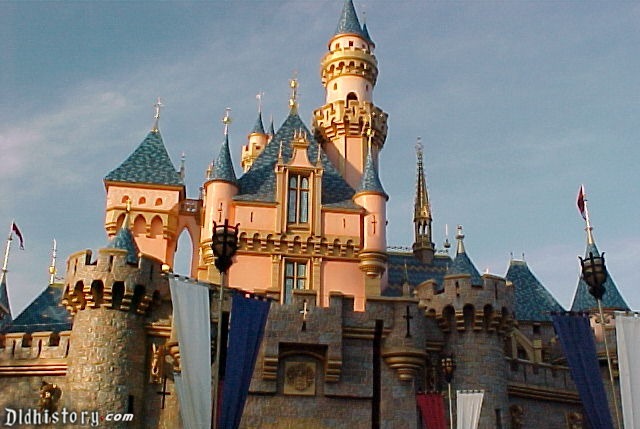 ID:
TMS-3345
Source:
MickeyMousePark.com
Author:
Dateline:
Posted:
Status:
Current
Did you know that although Snow White and the Seven Dwarfs is largely considered the first color animated feature length film by most, when in fact it isn't ?

It's true.

Because of Walt Disney's reputation and his ambitious efforts in both film, television and finally amusement parks, it is conceivable to see this recorded improperly. In the early 1900s, records that were kept were in their infancy, and many of the early works have been lost. The first animated film ever recorded, El Apostol, was created by Argentinian filmmaker, Quirino Cristiani in 1917. Sadly, to date it has not been recovered, and had been reported destroyed in a fire in 1926. It was a different type of animation, referred to as Cut-out Animation, which, was very crude. Two-color Technicolor Animation was introduced in 1930, as well as my favorite, Stop-Motion Animation. The very next year, Peludopolis, was released with sound-on-disc, six years before Snow White. The term sound-on-disc refers to a process of syncing sound and film, whereby the sound is supplied by a phonograph record or similar disc. The sound disc and film are synced by means of a mechanical interlock, which connects them making them mutually dependent. I do not believe that currently, Disney is advertising Snow White as being the first, but simply their first color and sound animated feature length film.

Last time we left off, we were visiting life in the mid-fifties to get a better understanding of the mindset. It was late spring of 1955 and the park was taking shape. The Matterhorn and the Monorail were still four years away. But Sleeping Beauty's Castle could be clearly seen from outside the park. The bulk of the last article explored what was considered one of the main opening day attractions and how the Imagineers created it.

The Romance of Main Street

There's a fair amount of debate about the origins of Main Street, USA. Just like the Snow White inaccuracy, there are some misconceptions about the entrance to the Magic Kingdom, so after researching on and off for a good part of last year, and what I feel just makes the most sense, here's my spin

Main Street, USA is the first land and the only land that has never been under reconstruction, that is, never been altered radically. To Disney, this area was critical. His reasoning was that it is the entrance, not like a door is an entrance to another room, but this was a transition from reality to fantasy, the gateway to his entire conceptualized world. This was the one land that he was the most confident and familiar with prior to the actual building of the park. Growing up in Marceline had an influence on his ideas, but he also looked elsewhere. During planning meetings other locations where looked at. Disney and the design teams visited some locations in person or researched by studying a variety of photographs taken from many different locations, from both the ground and air. He knew he wanted a railroad. It served a practical purpose, and he liked the feel of riding in a rail car, the timed clacking of the cars over the track sections, the smell of the burnt fuel and that all too familiar sound of the train whistle, which, has a very specific tone and depth and is easily recognizable.

To me, the train whistle is synonymous with Disneyland. I remember as a child anticipating entering the park, relaxed as a coiled spring. Like the game every kid played who would see the Matterhorn first, for me it was hearing the whistle. In fact, because it could be heard outside the park from quite a distance, on more than one occasion I remember hearing it from my nearby hotel room, sitting, dreaming of returning.

Beyond the ticket booths were the two berm entrances, east and west. The Imagineers used this stone structure and the attached train station to block out sound, Anaheim and the rest of the outside world. In addition to the overall feel and look of Main Street, the Imagineers were instructed to create a park environment much like he used to takes his daughters to. Of course this front section, Town Square, would be considered a place of great significance because it is the image that symbolizes the antithesis of Disneyland. The area surrounding the flag pole, just at the base of the steps leading up to the Main Street Train Station and the paths and the benches in that immediate area, represented his "meet and greet" area. Everybody goes to amusement parks for the rides, but the everyday pace of 1955 was much slower and several of the attractions as we shall see were as much educational as physically exciting. There wasn't so much a sense of urgency to make a mad dash through the park, the opening being one of the obvious exceptions, but rather winding your way down Main Street and beyond. For a family in 1955, regular trips to the neighborhood park would be an enjoyable regular event, so this would be a much more vivid and exciting extension of that way of life. There were the horse drawn trolleys that traveled around the pathway, circling Town Square Park, taking guests to and from the entrance, down Main Street to the hub, just south of Sleeping Beauty's Castle. Post-war, there was much more community spirit and it was common to have a lot more physical contact with friends and neighbors.

Although there were a number of locations scouted and researched for the Main Street designs, Disneyland City Hall bears a striking similarity to the courthouse in Harper Goff's home town of Fort Collins, Colorado. Adjacent to Disneyland City Hall is the Disneyland Fire House. Not long after construction commenced, Walt had an apartment built on the second floor, just above the Disneyland Fire House. While construction continued on the park, he would use the fire pole to slide down from his apartment to ground level. After his death, a green-hued glass lamp was lit and remains to represent his ever present spirit. Currently across the way is Disney Gallery and Disneyana, which, was originally the Disneyland Main Street Bank. When you visit, you will notice just to the left of where the cashiers finalize purchases, there is a small room. If it seems to resemble a bank vault, that's because it is. Walt instructed his designers to construct a fully operational bank complete with space for a vault. He located a vintage vault that was constructed around the turn of the century, which he had installed. At that time transactions could be made with both cash, Disneyland checks and Disneyland themed money orders. Adjacent to the bank is the Disney Main Street Opera House, which, is the oldest building in Disneyland, and the future home for Great Moments with Mr. Lincoln, but we'll come back to him.

A Most Unusual Shoppe

During the final stages of construction, as the park was being readied for the opening, concrete and asphalt was poured to form a somewhat elongated hour glass path that circled Town Square Park, continuing down Main Street where it circled around the hub for its' return trip. If fact, when Disneyland opened, many of the shops on Main Street had not yet been opened. Carpenters would come in and work when the park was closed. Harper Goff painted signage on the storefront glass advertising upcoming openings, and this is thought to be the beginnings of the windows being painted, ultimately with names of Imagineers. To complement Disney's street of dreams, vintage street lamps were shipped in from Baltimore and installed. As you walked down the right side of Main Street, just past Gibson's Greeting Cards and Grandma's Baby Shop, there was a shop specializing in of all things, intimate apparel for women. The signage on the storefront actually contained the word brassieres. Not that shocking really, when women in the 1990s were wearing brassieres outside of their clothing. And who started that trend? .someone Italian I think.

Initially this might seem, shocking, inappropriate, or some other adjective. But looking at the fashion sense of that era, actually it makes sense; this kind of shop could be justified quite easily. In the middle of the twentieth century, there was much more emphasis on accessorizing. Men, women, and children put a lot of care and thought into what they wore, especially women. I remember my mom accessorized even when she cleaned the house. She would put her hair up in a kerchief, don an apron or a cleaning blouse and of course, rubber gloves. Then she would affectionately but firmly kick me out of the house and go to work. So if this kind of activity required this much attention to apparel, you can imagine what it was like to go out to dinner. As I researched maps and descriptions of this unusual shop, it was always described as either a shop of fine or intimate apparel for women, usually the latter. Intimate Apparel carried a variety of women's undergarments and other accouterments. The Disneyland shop was actually owned by Hollywood Maxwell, which was the Victorias' Secret of the mid 1900s. In fact, the sign above the storefront contains the letters "HM", but they are positioned off to the side. But it wasn't the signage that stood out, but the way they sold their wares. Located inside the boutique was a small rotating stage. Product presentations were made by a master of ceremonies and he was none other than the Wizard of Bras.

Yes, you heard right.

No, he was not from Kansas.

Maxwell's daily newspaper ads were represented by a harlequin type figure, however in the park, the character was represented differently. Actually, as a sort of robotic character, he pre-dates Mr. Lincoln by about seven years. The wizard had a kind of jeweled turban, something that resembled a corset, and unusually thin body. The voice was created through the use of tape recordings, advertising, "This is how it was Now this is how it is." A series of three dimensional glass "boxes" similar to the Disneylandia show sets were arranged in the area opposite of the stage, which resembled a Victorian sitting room. The boxes would display models in various stages of dress, where articles of clothing would appear and disappear, revealing product garments. Intimate Apparel also boasted a Singer sewing machine from the mid 1800s. Utilizing a character like the wizard was a shrewd selling gimmick, but at that time, having a barker was employed in all different consumer markets in order to gather together or bring in potential customers. Supermarkets, car shows, and of course, carnivals all employed similar selling techniques. Beyond that, door to door sales were also very common. Remember the Avon lady? Or the Fuller Brush man?

Obviously this was but one of many shops that took up residence on Main Street USA when the gates opened. And although the shop was a resident for less than a year, it definitely garnered the majority of attention at that time with respect to its' neighbors. Others shops included, Flower Mart, Storybook Shop, Gibson's Greeting Cards, Grandma's Baby Shop, and the Maxwell Coffee House to name a few.

A Different Perspective

I mentioned in a previous article about employing the use of forced perspective to give the illusion that objects or buildings appear larger and closer, thus more intimate. Although most of the buildings as you first pass under the berm are of the correct size and scale, you may or may not realize, things are about to change, literally. Many of the buildings in Town Square were used for administration and design meetings, both planned and impromptu. During the initial construction one of the mills was located where Mr. Lincoln now resides. Leaving Town Square and proceeding down Main Street, the buildings are for the most part divided into three levels and are reduced proportionally.

Take a closer look at the trees, because they have been scaled proportionally as well. As a matter of fact, forced perspective is used in every corner of the park. Did you ever notice that you rarely, if ever, see anyone on the upper floors of the buildings on Main Street or the balconies and verandas of New Orleans Square ? That's because they are, in fact, not really designed at least in the areas you can see to be accessed. The Main Street buildings are intricately designed facades built smaller and more narrow as they go upward from floor to floor. They are for atmosphere and aesthetics, which, is emphasized by changing the decor from season to season and holiday to holiday. In New Orleans Square, the depth of upper balconies is diminished. Another more recent example would be the buildings in Toontoon. A large percentage of the attractions in the park use some form of forced perspective. On Main Street, there are access ways leading to storage areas and catwalks used for accessing additional lighting effects, as well as surveillance. The inside upper levels of the buildings are used for controlling and monitoring parades, office space and storage. What's also interesting to note is that in the overall design of the building structures on Main Street, there are really only four main buildings. Most of the shops are interconnected, can you guess why that is? The four buildings are broken into one each on the left and right side before Center Street, which is the angled cross street that divides Main Street into two halves. The remaining two buildings are north of Center Street, again, right and left. The degree of the angle on Center Street is concealed as well, to give the feeling of more detail and depth. Next time you walk down either side of Center Street, take a closer look at the building fronts. Notice the angles built into the seaming of the storefronts. Some facades are pushed back and some are pulled forward, also an illusion enhancer. Because Sleeping Beauty's Castle is also a product of forced perspective and Main Street Station is not, when you look down Main Street, the Castle appears further away than it actually is. Conversely, when you exit the park, it is just the opposite. Main Street Station appears closer, giving the illusion that, when leaving at the end of the day, we have less distance to walk, which we all know is an illusion.

I should mention that there is more than one reason guests don't see unnecessary backstage cast members visible in the "onstage" area, or buildings and set pieces being maintained during operating hours. Disney didn't like the idea of construction taking place and backstage maintenance workers being visible during operating hours because they would spoil the environment. Consequently, workers that do have to perform duties when the park is open, are dressed in themed costumes or uniforms that blend with the environment. The standard has been relaxed marginally, but I remember when I was a kid, if the Imagineers were creating something new, you would not be able to see it until it was ready to be unveiled. Great lengths have always been taken to conceal works in progress and size is no barrier. Anyone who has witnessed ongoing construction will no doubt, remember the use of extremely large curtains, tarps and raised construction walls with artwork, again, to blend with the surroundings. In addition, to all the above mentioned detail, we must not overlook the vehicles on Main Street, which are an integral component to the mood and setting, so its' time to introduce our next Imagineer.

Mechanic Extraordinaire

Robert "Bob" Gurr grew up not far from where his Imagineering namesake would take up residency. Before attending college, he moved with his family to Glendale. As he has related in interviews, as a kid he would sneak onto the tarmac at the Grand Central Air Terminal, and his perseverance didn't stop there. Because his favorite airplane was the Douglas DC-3, he wasn't going to miss an opportunity to get an even closer look. So, he would sneak inside it, as well as other planes and then go home and draw from memory what he had seen.

"So, just how much was design a part of his life," you ask?

Some people are just born to it. My son's first word was "daddy". Bob's first word was "airplane". He would use his bedroom walls for his sketches until this activity caught his parent's attention. They promptly supplied him with something a little more applicable. During his formative years, he initially focused on aircraft and automobiles, but academically he felt he was more suited to automobiles, plus a kinship with his drafting instructor, allowed him to pursue his interests more freely. Upon leaving high school, he attended Art Center College of Design, on a scholarship sponsored by General Motors. Oddly enough, when he completed his Bachelor of Science, he did in fact move to Detroit, but went to work for the Ford Motor Company. Being a west coast native it was difficult to adjust, so within just a few years, he returned to southern California. Before he did, he collaborated on a design team that was responsible for the prototype of the Lincoln Continental Mark II that would eventually be released in 1955.

When Disney first envisioned Disneyland, one of the critical elements on Main Street were the vehicles. Many who worked with Disney, noted his unwavering intent to have transportation be an integral part of the park design. The most apparent example of this was the Disneyland Railroad, and his infatuation with trains. After all, he maintained a fully operational mid-scale railroad train on his Holmby Hills estate. But if you look even closer, it becomes obvious, he was interested in more than just one form of transportation. In the next article we will delve much more deeply into this part of Disney's vision and the plans that he hadn't completely unveiled yet.

Gurr holds the distinction of being one of the few Imagineers, who has been involved with the park from the beginning and made it a life long career. He was a close friend with the son of Ub Iwerks, who was an animator and special effects technician for the film studio right from the very beginnings. Having a reputation for creating custom automobiles that showed his forward thinking and having an close association with the Iwerks' family, earned him an invitation to join the Disneyland project, which he promptly did. One of the early assignments Gurr had to literally jump right into, were the vehicles that ran up and down Main Street. Running upwards of 14 to 16 hours a day at maximum operating hours and traveling some 2000 feet, circling Town Square, down Main Street, and around the hub, the mechanical demands would be great. Gurr set about designing realistic turn of the century vehicles to populate the entranceway to the Magic Kingdom. When the park opened, there were less than a handful of Main Street vehicles in operation. Although realism was tantamount for the design, what ultimately resulted was a small fleet of authentic vehicles that were composites from every part of the automobile era. Everything from Model A's to the Mercury contributed to Gurr's creations. Indeed, a myriad of parts were used, in fact one of the Main Street vehicles is a conglomeration of four different automobiles. To Disney, the sound of the Main Street autos was as important as their look. He reasoned that familiarity on a psychological level would come into play as guests entered and had to "travel back," to the early 1900s, thus hearing the correct sound of the vehicles would play an important part in this journey. Consequently, two stroke engines were employed to power the vehicles, giving them their "chugging" sound, which was more historically accurate. On opening day, the two vehicles operating were the first Omnibus and the Horseless Carriage along with one of the many photo images that defines the original Disneyland, the Horse Drawn Streetcars. Parked on Main Street was the third vehicle created, the Carnation Company truck.

Because many of the Imagineers introduced in this series, contributed continuously for many, many years, they will be introduced and then revisited as they design new technology and create new attractions. So, when we return, in the next article, we will rejoin Bob Gurr and wander down Main Street to the right to a land that was once the future, but is now some 30 years past sort of. It is here we will learn why both Gurr and Disney were recognized not just as visionaries, but futurists as well. Additionally, we will see that although the Main Street "Gurrmobliles" were invaluable contributions to Main Street, it is in a completely different land where Gurr made his most significant contribution.