Why Do Disneyland Fans Complain So Much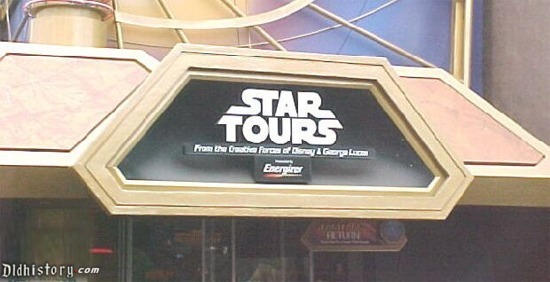 ID:
TMS-3440
Source:
Orange County Register
Author:
Robert Niles
Dateline:
Posted:
Status:
Current
Going to a theme park is supposed to be fun. But listening to some fans, you've got to wonder if the thing they find most fun about Disneyland is complaining about it.

I get it - theme parks are a passion for many of us. We have been going to Disneyland for years, and those visits have grown into a long-time love affair. We adore the rides, the food, the entertainment and the atmosphere. There are fewer more magical moments living in Southern California than sitting on a bench in the hub at twilight, watching the sky turn pink as the lights come on across Main Street USA.

But passion can fuel more than joy and love. Passion fuels anger when a relationship goes south. And the relationship between Disneyland and some of its fans has been morphing into a "Real Housewives" type of reality show for some time now.

But here's the thing. This is not a two-way relationship. From Disney's perspective, everything's pretty much fine. Disney welcomes more than 130 million fans to its theme parks each year, according to a leading industry estimate of theme park attendance. It's hauling in billions of dollars from tickets, parking, food, and souvenirs. It's the number one brand in the theme parks, topping the industry in attendance, revenue - and fan loyalty, despite the complaints.

Disney's not some neighborhood mom-and-pop store, always watching its Yelp reviews. So long as enough fans keep coming to the parks and spending enough money to keep Disney's profits healthy, no one in the company is going to lose a moment of sleep over a very few angry fans blowing up comment threads online. The only people losing sleep are those Disney fans - whose passion riles them into pointless fury.

I run one of those online forums for a living. Whether it's the annual price increases, replacing the "Aladdin" show with "Frozen," or dropping "The Twilight Zone" from the Tower of Terror, hardcore Disneyland fans find plenty to complain about all the time. Yet reading those complaints on my site and many others online, I see a common theme - the critics think that their harsh words are needed to "save Disney."

But save it from what? From changing? Disneyland would have closed years ago had it stuck with its 1955 line-up. Sorry, old school Disney fans, but I'll take Big Thunder Mountain Railroad over the original Pack Mules ride. Or Star Tours over the Hall of Aluminum Fame.

From making bad decisions? That's impossible if Disney's going to try anything new, and the company's track record over the past 60 years, frankly, is pretty darned impressive. For every Light Magic, there's a Fantasmic!, a World of Color and a Paint the Night.

If you're really upset about something Disneyland has changed, you've got better options than getting angry. Just get in the car and spend your money visiting Universal's Wizarding World of Harry Potter, instead. Or make the short drive over to Buena Park and enjoy all the recent upgrades at Knott's Berry Farm. Take the kids down to Carlsbad and turn 'em loose to play at Legoland California.

Don't worry about saving Disney. Save your mental health, instead.

If people won't consider those choices because of their loyalty to Disney, I'd like to ask why they're showing such loyalty to a company that's apparently making them so mad.

Listen, I get it. Much of the passion that Disneyland fans feel is for Disney, not just for its theme parks. It's tough to switch gears and move from the passionate devotion to something you've loved to feeling an empty indifference toward it. So don't.

As I said before, Disney's a huge company. Keep your passion for everything it does that you continue to love. As for elements that you don't - instead of getting angry, accept the more accurate description of what you're feeling. Disappointment.

Don't let your passion fan the flames of that disappointment into anger. Just let it be what it is. Eventually that disappointment will fade into sadness, on its way to indifference.

Don't let your passion tie you to some big company so tightly that you feel yourself getting angry when they do stuff you don't like. Remember, visiting a theme park is supposed to be fun. And remember, this isn't a marriage - a one-on-one meeting of two equal individuals who pledge to find ways to make it work, for better or worse. It's just you being a fan of something.

If it's not working for you anymore, don't get angry. Just take your passion, and more importantly, money, elsewhere.