10 Major Rides In Disneyland That Are Not At Disney World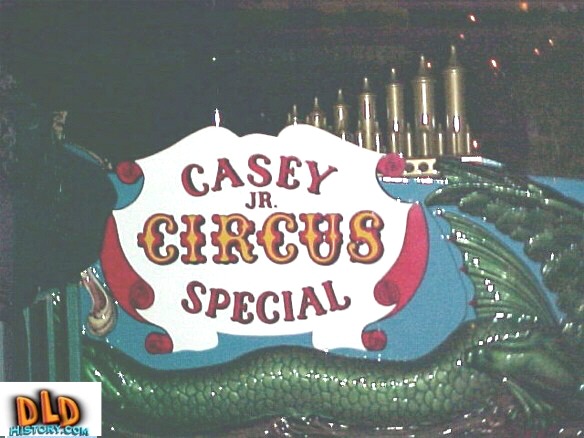 ID:
TMS-4625
Source:
screenrant.com
Author:
Zach Gass
Dateline:
Posted:
Status:
Current
When it comes to the American Disney Parks, it's a regular Battle Royale between the east coast and the west coast. On the one hand, Disneyland is Walt's original park. On the other, you have a bigger, better, and brighter version of the California classic. In our humble opinion, it all comes down to a matter of attraction.

Walt Disney World in Orlando Florida might be the golden boy of the bunch, but the original Disney Park has more than a few original rides and attractions to offer. Many of which it's east coast companion lacks. To show you what we mean, here are ten such rides from Disneyland not found in Disney World.

10

Matterhorn Bobsleds

Disney's Animal Kingdom might have the more extreme Yeti experience, Matterhorn Bobsleds. Not only is this trip down the mountain slope iconic and revolutionary Walt Disney Imagineering, But it also set into motion the message, designs, add applications that would give us the beloved Space Mountain.

This fantastic coaster sends guests swerving and curving down a mountain slope so fast, it requires a dip in a pool to cool the wheel treads. Though not as massive as Space Mountain, the Matterhorn is and always will be Disneylands classic roller coaster.

9

Casey Jr. Circus Train

Since the Disney Parks mainly cater to a younger audience, it's only natural that we include at least one ride specifically meant for them. After all, Walt Disney World does tend to have an older demographic. And what better example than the Casey Jr. Circus Train? It's not the most complex ride, but one that will entertain your little Mouseketeer for a while.

At first glance, this might appear to be your typical carnival train ride, but let's face it, when has Disney ever done anything typical in their parks? This delightful trip around the Fantasyland canals definitely has that trademark Disney charm. All it's missing is an appearance from a certain flying elephant.

8

Storybook Land Canal Boats

Speaking of the Fantasyland canals, the Storybook Land Canal boats are another sweet little feature only found in Disneyland. Board your boat and travel down the waterway into the mouth of Monstro the whale to be transported into the fantasy worlds of Disney's animated classics.

You'll see the homes of The Three Little Pigs, the rabbit hole to Wonderland, and the shining city of Agrabah as your boat drifts along this enchanted ride. It's a great way to just kick back, relax, and enjoy the magic of Disney. Don't worry, dear readers, the thrills are yet to come.

7

Alice In Wonderland

Although Walt Disney World might have its own version of The Mad Tea Party, it does lack a dark ride dedicated to the original animated Alice in Wonderland. This classic dark ride dates as far back as 1955 when the Park first opened, and although it has been given a fresh coat of paint, it still maintains its original madness.

Guests essentially follow the plot of Alice in Wonderland when they board their caterpillar on this ride. Seeing the world through the eyes of Alice, spell encounter the caterpillar, the Mad Hatter in the March Hare, as well as the Queen of Hearts on their trip through a colorful world. It's a good way to spend a Golden Afternoon.

6

Finding Nemo Submarine Voyage

Though it replaced Captain Nemo's Nautilus, Finding Nemo's Submarine Voyage is still a refreshing exploration into the beautiful briny sea as a fleet of yellow submarines take guests through a coral reef and allow them to see underwater flora and fauna that dwell in this beautiful seascape.

Granted, most of the fish in this Lagoon are either animatronic or animated, but how often do you get to board a functioning submarine? Although Epcot has an impressive Nemo attraction, it definitely lacks a certain immersive element that this one has in spades.

5

Indiana Jones Adventure

Part dark ride, part rollercoaster, 100% incredible adventure, this attraction inspired by the one and only Indiana Jones definitely trumps any stunt show Hollywood Studios can dish out. With treacherous traps and a temple full of treasure, this Thrill Ride is an adventure from start to finish.

This Adventureland attraction has more than enough thrills and chills to satisfy any guest seeking ancient artifacts, priceless antiquities, and an encounter with an angry mythological deity. Can you escape the Temple of Mara, or will you become another skeleton pinned to the wall? Climb aboard and find out.

4

Guardians Of The Galaxy: Mission Breakout

Though it's technically just a reskinned Twilight Zone Tower of Terror, we have to give this ride its own spot simply because of who takes over. We're pretty big Guardians fans around here, so we have to give them some serious props. But until the new Cosmic Rewind ride opens in Epcot, we'll have to make do with this one.

Don't get us wrong, Mission Breakout is awesome and every sense of the word. The only issue is it's only available at Disneyland. Only in California do you get the chance to explore the Collector's menagerie of mutants and monsters to rub elbows with the Guardians of the Galaxy. And with Rocket Raccoon at the helm, anything can happen.

3

Mr. Toad's Wild Ride

Let's stop and think a moment, how many Disney rides actually send you into the jaws of Hell? The main reason this ride gets a high spot is due to its cult status, especially since it's Disney World counterpart was closed and replaced by a ride dedicated to Winnie the Pooh.

Mr. Toad's Wild Ride is one of the park's most well-known dark rides that takes the guests merrily on their way to nowhere in particular. It still has a certain ཮s aesthetic in its build, but with a few updated effects. Riding through this attraction in your stolen motorcar is like whizzing through a crazy cartoon. With jokes, gags, and weird visuals, it definitely feels like stepping into Mr. Toad's wacky world.

2

Snow White's Scary Adventures

Snow White and scary are two concepts that don't seem like they go together, do they? But because Disneyland features a dark ride starring the company's first princess, we have to give it a top tier spot on our list. Snow White's Scary Adventures is an attraction that definitely turns the enchanted adventure into a grim fairytale.

Though currently under refurbishment, it's one unique attraction that guests need to experience. Guests will run through a haunted forest, escape the castle dungeons, and evade the Evil Queen's wrath before they reach a happily ever after. It might not be as freaky as it once was, but it still has its moments.

1

Haunted Mansion Holiday

We know it's just a holiday layover, but until Disney World gets its own ride based off of The Nightmare Before Christmas, we're giving this attraction top billing. The tracks might be the exact same, the structure is only outwardly altered, but the Haunted Mansion Holiday is like a completely separate ride.

With appearances from Jack, Sally, and Oogie Boogie mixed in with iconic spirits like the Hatbox Ghost and Constance Hatchaway, it's a marriage made in the mind of Tim Burton that makes us want to ride it over and over again. It's a weird and wonderful reimagining that we could live in all year long.