Message From Webmaster Richard
Welcome to Mickey Mouse Park.com
We strive to present the most complete history of Disneyland. If you have ideas how we can improve the site
Click Here
to contact us!
You can use your DLDHistory.com or MickeyMousePark.com login.
July 1 We released out series2016 17 Disc DVD Box Set. We are shipping NOW!
As an early reminder we will be moving all articles that were written in 2013 to the archive on January 1,2017. This does not include MMP Exclusive articles. If you want to read the articles from 2013 for free do it NOW! After January 1 2017 only paid MMP Accounts will have access to the 2013 articles.
A Big Thank You to all that have upgraded their accounts your purchases helps us to improve the site!
--Richard
Top Story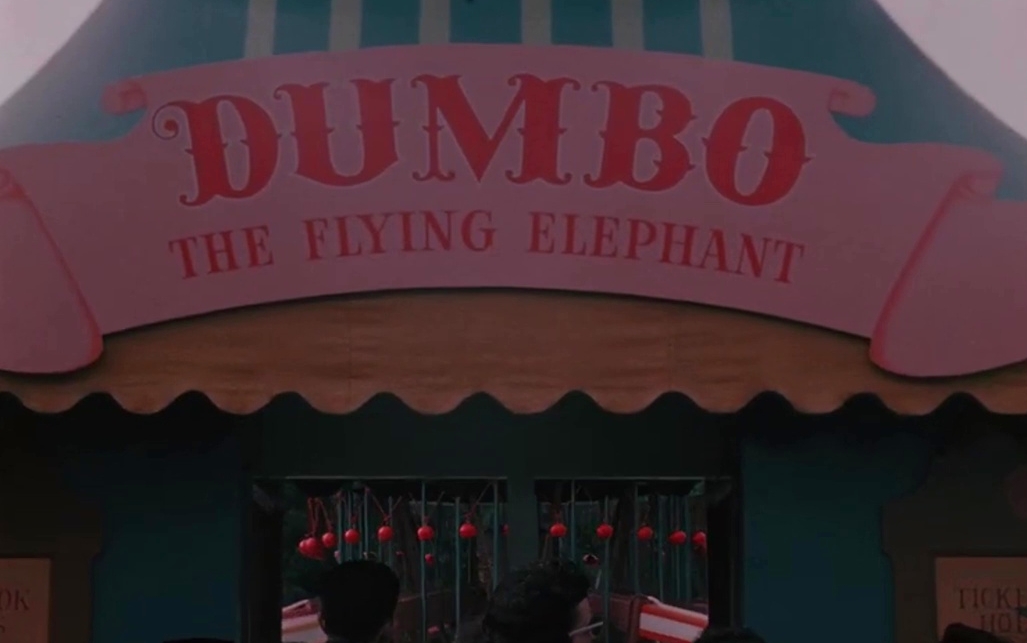 Have you ever heard of the Jolly Holiday Attraction? Well it was an attraction that was developed by Tony Baxter. Sadly it was never built. This month we present a video of Tony Baxter talking about the attraction: Tony Baxter Takes You on a Jolly Holiday. Video was taken in 2016 and is 4 minutes long.
Disneyland In The News
---
Rivers Of Fun
Posted: September 18, 2016
---
Disneyland Preps For Halloween As 60th Anniversary Fades Away
Posted: September 16, 2016
---
Waltzing With Walt Disney
Posted: September 8, 2016
---
Take A Tour Of The Mary Poppins Disneyland Ride That Never Was
Posted: September 8, 2016
---
One Free Thing Everyone Should Do When Visiting Disneyland For A Special Occasion
Posted: September 8, 2016
---
Whats Really Inside The Castle At Disneyland
Posted: September 7, 2016
---
New At Disneyland Frightfully Fun Parade
Posted: September 7, 2016
---
Ousted By Star Wars Disney Horses May Hoof It To Norco
Posted: September 1, 2016
---
Changes Coming Soon To Disneyland Park
Posted: September 1, 2016
---
Your Inside Look At Disneyland Themed Suites For Super Fans
Posted: August 29, 2016
---
Whats New At Disneyland
Posted: August 29, 2016
---
Q And A Disneyland's Massive Parking Project
Posted: August 29, 2016
---
Is Disneyland Overdoing Its Nostalgia
Posted: August 29, 2016
---
Star Wars Land Construction Progresses On Resort Planned Attraction
Posted: August 29, 2016
---
Retired Imagineer A Disneyland Pioneer
Posted: August 22, 2016
---
Main Street Electrical Parade Is Coming Back To Disneyland In 2017
Posted: August 22, 2016
---
Disney First Latin American Princess Elena Of Avalor Makes Her Park Debut
Posted: August 22, 2016
---
Disneyland To Build New 7 Level 6800 Space Parking Structure
Posted: August 22, 2016
---
Disneyland And Imagineering Part 8
Posted: August 16, 2016
---
Thousands Temporarily Without Power In Anaheim Near Disneyland
Posted: August 12, 2016
---
3 Attractions Closing As Disney Anniversary Party Ends
Posted: August 12, 2016
---
Progress On Star Wars Land And A New Starbucks Opens At Downtown Disney
Posted: August 11, 2016
---
Frozen Stage Show New Rides
Posted: August 11, 2016
---
Disneyland Could Customize Your Visit By Scanning Your Feet
Posted: August 11, 2016
---
Disneyland Attractions Closed To Build Star Wars Land Will Reopen In 2017
Posted: August 11, 2016
---
7 Most Underrated Experiences At Disneyland
Posted: August 11, 2016