12 Secrets Behind Most Famous Treats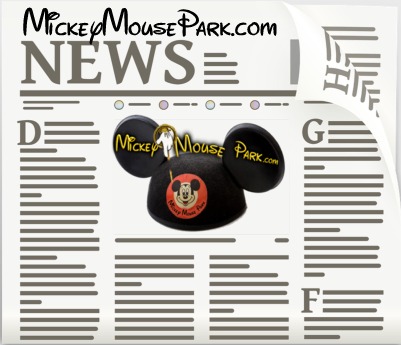 ID:
TMS-4513
Source:
insider.com
Author:
Megan Dubois
Dateline:
Posted:
Status:
Current
All of Disneyland's baked goods are made in-house at Disneyland's Central Bakery. The park's treats go through multiple rounds of taste-testing before being sold to guests. Disneyland's conchas are made using a cast member's family recipe. Disneyland is known for its exciting rides, festive decorations, and, of course, its iconic baked goods.

Recently, Insider was able to get a sneak peek into the inner workings of how the park prepares and creates its famous desserts.

Here are some interesting things you might not have known about the treats at Disneyland.

No matter where you purchase your treats from, every baked good in Disneyland is made at the Central Bakery.

Whether you're eating a macaron on the southern tip of the park or enjoying a slice of cake by the entrance, every single baked good in the park is made by a small team of cast members at Disneyland's Central Bakery.

Goods are delivered out of the Central Bakery before the park even opens — sometimes extra stops are made throughout the day if things are selling out.

To keep the desserts tasting fresh, Disneyland's Central Bakery delivers goods to different locations around the park right before it opens.

If popular treats begin to sell out, sometimes the Central Bakery will make additional delivery trips later in the day.

Every single macaron is hand-piped, hand-filled, and hand-decorated.

Disneyland serves a variety of specialty macarons throughout the resort, but they are not entirely produced in bulk.

Each macaron is decorated and filled by hand – even the most intricate details are done by a cast member. For example, all of the candy corns on the Cars Land Halloween macarons are placed on the treat one-by-one.

Disneyland's conchas are made using a cast member's family recipe.

Disneyland famously sells "Coco"-themed conchas (a type of traditional Mexican sweet roll) around Halloween – and these treats are pretty authentic.

As Insider learned, these conchas are made using a cast member's grandmother's family recipe from Mexico. This same cast member who shared their recipe with the park hand-rolls the conchas each day.

Cast members press each chocolate chunk into the Jack-Jack Cookies by hand.

At Disney California Adventure, parkgoers can find the very popular and large Jack-Jack Cookie Num Nums inspired by "The Incredibles."

The chocolate chunks on the cookie are not random – each one is hand-placed by a cast member before the dough is baked.

Each new menu item goes through multiple rounds of taste tests.

Every single baked good that's released into Disney parks goes through multiple rounds of taste tests to get it just right.

Some offerings, like the "Coco"-inspired churro cake, have gone through up to 10 rounds of tasting just to nail down the recipe.

---
MickeyMousePark.com
---
Copyright: (c) 1997-2022 by
ThrillMountain Software
---
MickeyMousePark.com is not associated in any official way with the Walt Disney Company,
its subsidiaries, or its affiliates. The official Disney site is available at
disney.com
Troubleshooting Info:

BrowserBrand: IE
Mobile: NO
LocalHost: NO
BrowserOS:
BrowserServer: mickeymousepark.com
BrowserAgent:CCBot/2.0 (https://commoncrawl.org/faq/)
BrowserURL:Page=5&Ident=4513
BrowserCurrentPage: /disneyland-article.aspx
Login: 0
FilterBy: 0
SortBy: 0
DB: MMParkB