Disneyland Intergalactic Space Center
Millions of guests visit Disneyland each year, impressed by the cleanliness, the uniqueness of Show, and the acute attention to detail. However, there is a location that does not meet these on stage qualities: the Submarine Dry Dock.

In reality this location is and has been a Backstage maintenance area for close to 30 years. Although it is represented to the guests as the Oceanographic Research Lab, parts, equipment, and materials within the location can be seen by guests riding the surrounding attractions.

To correct this Show distraction, an elevated platform structure is proposed that will conceal the Submarine Dry Dock. The addition of various props and facades will keep the area out of view from guests riding the Steam Trains, Monorails, and PeopleMover. The props and facades also will help bridge the theming gap between Fantasyland and Tomorrowland.These modifications will form the Disneyland Intergalactic Space Center, D.I.S.C.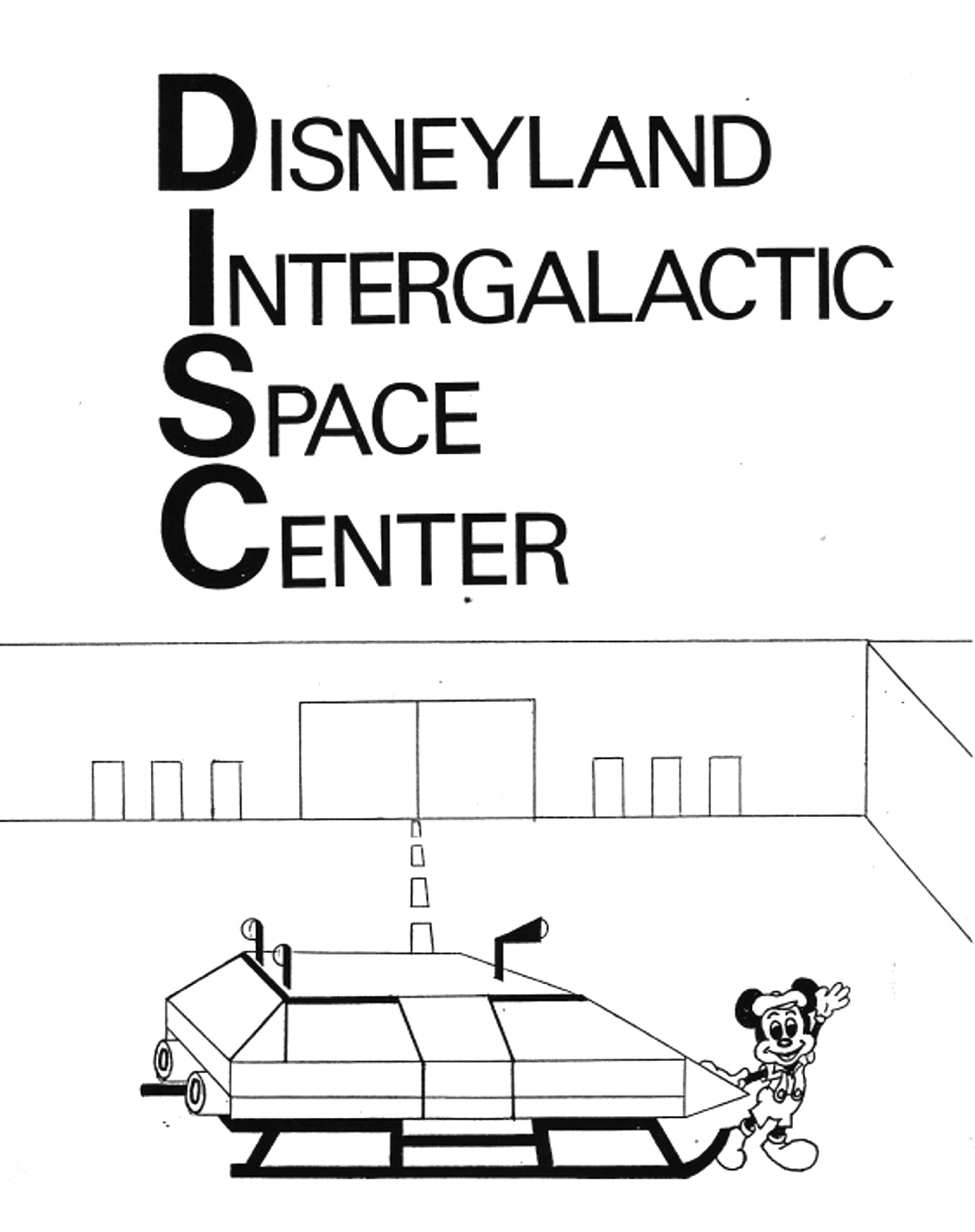 Last Updated: 3/3/2022
ID:
TMS-4944
---
---
Year Proposed:
---
---
Land:
---
---
Photos:
4
---
---
Articles:
0
Disneyland Intergalactic Space Center Secrets:
Show/Hide
Disneyland Intergalactic Space Center Articles:
Show/Hide
Disneyland Intergalactic Space Center Photos:

---
MickeyMousePark.com
---
Copyright: (c) 1997-2023 by
ThrillMountain Software
---
MickeyMousePark.com is not associated in any official way with the Walt Disney Company,
its subsidiaries, or its affiliates. The official Disney site is available at
disney.com
Troubleshooting Info:

BrowserBrand: IE
Mobile: NO
LocalHost: NO
BrowserOS:
BrowserServer: mickeymousepark.com
BrowserAgent:CCBot/2.0 (https://commoncrawl.org/faq/)
BrowserURL:Page=53&Ident=4944
BrowserCurrentPage: /disneyland-neverbuilt.aspx
Login: 0
FilterBy: 0
SortBy: 0
DB: MMParkA