A Family Trip To The Disney Family Museum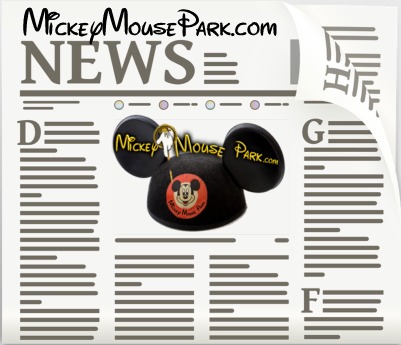 ID:
TMS-1936
Source:
MickeyMousePark.com
Author:
Dateline:
Posted:
Status:
Current
I have been looking forward to the opening of the Disney Family Museum for a long time. When I first got wind of it, I immediately e-mailed the curator who informed me I had about 3 years to wait. What, 3 years! I want it now! So I waited, bided my time, checked in at the museum site every couple of weeks to read about the progress. When I thought I could not take it any longer, Bam, they opened up, and I quickly realized I had no money to go to see it!

After awhile, I decided the only way to make the pilgrimage was to break out the trusty old visa card and pack up the wife and 12 year old boy. My wife was not excited about this long trip to San Francisco until she realized we would be passing some cherry farms along the way. At 120 pounds and 5 foot 10 that woman can eat a store out of every cherry bag on the shelf while testing a pound of them "before" she hits the cash register.

So off we went, the jeep was loaded, my son had my Mac-book on his lap for directions, and I was ecstatic about finally being able to see, and tour the Disney Family Museum. We drove basically up the 5 freeway and stopped only for potty breaks, subway and you guessed it, Cherries. After about 7 hours later, and many more potty stops (due to the cherries) we were cruising over the Golden Gate bridge, or maybe I should say "inching" over the Golden Gate, due to traffic, and then finally heading toward our hotel room. The parking in the city by the bay, was $35.00 per night in the hotel parking lot, and that was on top of the hotel room bill. Maybe this is why everyone walks in San Francisco?

Not to be dismayed, we made the best of it, and settled in for the night. By the time I made it to the front of the hotel entrance doors, I had given out about ten dollars in change to the homeless people asking for a handout. I know, there is a sucker born every minute, and I am always reminded of that by the look on my wife's face when I dig in my pocket for change. The next morning we got up bright and early, after a cup of Joe and a bagel down the street from the hotel. It was really neat being in the big city, relaxing, drinking coffee and watching the Double Decker busses going by with that recognizable diesel smell. I am from the desert so I was not used to all the hullaballoo, and I have to say it made me smile to think I was not in all that mayhem trying to get to work on time. I love the smell of diesel in the morning!

We cranked up the jeep during a bit of a drizzle, this was June and colder than I expected, and headed toward the museum. The Disney Family Museum is located in the old army barracks of the Presidio, not far from the Golden Gate Bridge. We made our way easy enough through the small up and down streets, and pulled into the barren parking lot about 10:00 am in the morning. I have to say friends that my first impression was not what I expected. The barracks looked like, well, barracks from the1900's, no Disney flags, Topiaries or Orange cones guiding you into your parking structure. As I got out of the car I immediately looked for the tram to take me to the museum.

My son noted that we did not need a tram, the door to the museum was right in front of us about 100 yards. Huh? I said are you sure? Yeah Dad came on. As I followed, my disappointment was starting to build, first in my brain, then down my spine, and finally into my legs as I stumbled along the way. It was like a bad dream, no, this can't be it! All this way for this! Every barrack building looked exactly the same. Sure enough, we passed the plain simple little white sign with black lettering that read, Disney Family Museum. I walked up the wooden stairs to the porch, my heart sinking all the way, I opened the door and was surprised to see a very big entry room complete with every plaque and trophy Walt had ever received. The walls were lined with creative awards featuring Disney characters and European styled trophies. You could have stayed in this entry room for hours reading all this great memorabilia.

We headed to the front desk to buy our tickets, I immediately pulled out my preferred Disney park pass for a discount, to show them I was no amateur, and was told that it did not work here. I was politely informed that the Museum was a separate entity from the park and designed and built by Dian Miller (Walt's natural daughter) and her son Steven who by the way lived in the city nearby. The host told me adults were $20.00 and children 6 to 17 $12.00. I gladly forked over the funds, and with one swipe of my worn out credit card we were off into the first exhibit of the museum.

As I passed through the door, the first thought that came to mind was "Were not in Kansas anymore Toto" wow, I was in heaven! If you are a true Disney lover, this place is for you. The first room contained wonderful exhibits of Disney family history. Incredible displays of photos, and flat panel monitors tell every juicy detail of the family's coming to America, as well as stories in Walt's voice of his childhood and where he lived, and grew up. The production value of these stations you walk to are wonderful and very different than anything I have seen before. Kind of a mix of animation and photo's moving together, almost Monty Python show style, if you remember that TV shows famous animation.

As I left each room, I entered one better, I tried to go slow and soak it all in, my wife and son were nowhere to be seen. I figured they made it through the whole thing in 15 minutes and were waiting for me at the end. I found out they were ahead, but by no means finished. Folks there are so many wonderful rooms and displays, all I can say is "unbelievable". It took me 8 hours to make it to the end of the museum and it probably would have been 9 or 10 if it were not for my son pulling me through the last room fast because he had had enough. This brings up a little side note, this museum is not for little kids, there are no rides and fun to be had like at Disneyland. I watched a Dad with his family of 5 trying to appreciate the museum while all his kids did was scream that they wanted to leave. My son is 12, and loved it because he is like most of us and into the Disney legacy, but even he could have done the whole thing in an hour or two, and been fine with that.

I just cannot go into the detail I saw because this article would be 50 pages, but know if you go and you are a true lover of the anything Disney, you will not be disappointed. The multi-plane camera is there that they used in Pinocchio and Snow white, the special effect generator machine that Ub Iwerks used to make Flubber fly and Mary Poppins come to life is there. Animation rooms filled with all kinds of information on every film is there. Every room is more amazing than the previous one. The very last room will amaze you and I will not blow it for you here in this article. Little things blew me away like Walt's glasses, watch, and wallet. I stared at these for a long time, thinking, wow, think of the things he saw through those lenses while he was alive. I could go on and on, but the message is simple, go there now and you will be glad you did. In ending, I did take one small break, and that was for lunch. At the museum they have a wonderful little commissary with great sandwiches, drinks and the best little cupcakes you ever had in your life! I had two, and when my wife went to the bathroom I had another, I know I'm very sneaky kind of guy.