California vs. Paris: The Treehouses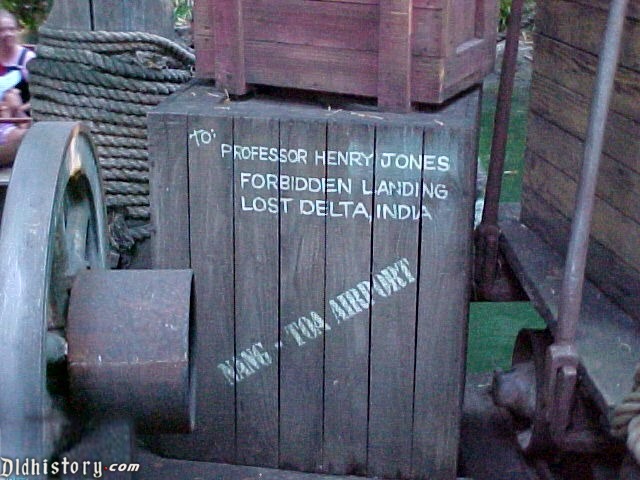 ID:
TMS-2529
Source:
MickeyMousePark.com
Author:
Dateline:
Posted:
Status:
Current
This month, I shall be comparing the treehouses found in the Disneyland parks closest to my heart (California and Paris).

Both treehouses can be found in Adventureland and are walk-around attractions with a set path to follow. They both feature beautiful views (including of their parks' respective Indiana Jones attractions), hand-painted leafs and more steps than you remember until it's too late.

When the treehouses first opened to the public (California's in 1962; France's in 1992 as an opening day attraction), they were both themed to Johann Wyss's 1812 novel Der Schweizerische Robinson (commonly known in English as The Swiss Family Robinson) and Disney's 1960 film version of the text. The Anaheim version was called Swiss Family Treehouse, whereas the Paris version was La Cabane des Robinson. Both featured examples of how the Robinsons lived on a day-to-day basis, with look-but-don't-touch glimpses into their rooms, underscored by the lively, if repetitive, strains of Buddy Baker's catchy Swisskapolka.

In many ways, the Paris version was the more superior; unlike its Anaheim counterpart, it provided you with the chance to explore its roots, looked more spectacular from a distance, and fitted in with the overall theming of the Land.

However, the waterwheel in the Paris treehouse was a lot less impressive in terms of its size and its ability to actually transport water.

In 1999, the California version was re-themed to Disney's recently released Tarzan and was renamed (unimaginatively) as Tarzan's Treehouse. This change over was the last project helmed by Imagineer Bob Baranick (more famously art director and concept designer for Indiana Jones Adventure: Temple of the Forbidden Eye) and featured several tributes to the attraction it replaced, including the "Mind Thy Head" sign, a copy of Wyss's novel in the room where Jane is drawing Tarzan and a gramophone playing Glenn Barker's remix of Swisskapolka.

At this time, Disneyland Paris is unlikely to get this make-over, and (unless the concept is re-thought entirely) in many ways this is a good thing. It would not suit the Adventure Isle backstory of the area, there is already a seasonal Tarzan attraction in Frontierland and Tarzan's Treehouse has various flaws; it spells out the story too much and ruins the sense of voyeurism by showing representations of the characters.

However, the upkeep of the Paris attraction is minimal and usually features yellow health-and-safety signs, spoiling the theming and ruining the sense of danger the Land is trying to portray. Tarzan's Treehouse has a fun interactive area at the end, a greater variety of music and less of a sense of rush about it, so is perhaps the better overall of the two.

---
MickeyMousePark.com
---
Copyright: (c) 1997-2023 by
ThrillMountain Software
---
MickeyMousePark.com is not associated in any official way with the Walt Disney Company,
its subsidiaries, or its affiliates. The official Disney site is available at
disney.com
Troubleshooting Info:

BrowserBrand: IE
Mobile: NO
LocalHost: NO
BrowserOS:
BrowserServer: mickeymousepark.com
BrowserAgent:CCBot/2.0 (https://commoncrawl.org/faq/)
BrowserURL:Page=5&Ident=2529
BrowserCurrentPage: /disneyland-article.aspx
Login: 0
FilterBy: 0
SortBy: 0
DB: MMParkB