California vs. Paris: Welcome Foolish Mortals -- Part Four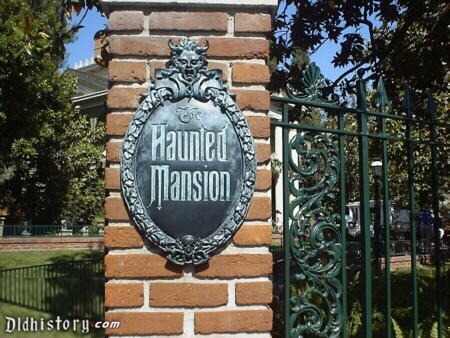 ID:
TMS-2832
Source:
MickeyMousePark.com
Author:
Dateline:
Posted:
Status:
Current
In the final section of my four-part comparison between California's Haunted Mansion (in its regular form, rather than its seasonal overlay) and France's Phantom Manor, I shall be looking at the post-ride section of the attraction.

After the final scene of the ride, in which Guests see themselves in mirrors with a ghostly apparition joining them, the Doom Buggies take riders past a "Dead end" sign warning them that they will soon be re-entering the living world, and into the unload area.

Guests then exit to their left, onto a moving walkway. In Paris, this room is themed to a wine cellar, whereas in Anaheim this is a form of crypt. Anaheim's version features audio telling you to mind your step, which ruins the magic thematically and spiritually.

The Guests then exit the building, past a final character who requests riders "Hurry back". In Paris, this character is thought to be a miniature version of Melanie Ravenswood complete with bouquet and veil, whereas in Anaheim this character is called the Ghost Hostess, although she is often known as Little Leota.

The dialogue of the two are quite different, and in Phantom Manor the character alternates between speaking in English and French.

Guests in Phantom Manor sometimes miss this character, seeing as they have to look at a specific tableau in order to see her. In Haunted Mansion however, the character cannot be missed, seeing as she is passed on the travelator (moving stairway) one needs to use in order to exit the building. There is no travelator for Phantom Manor, which means Guests exit the attraction at a lower level than they entered it.

Once one has left Haunted Mansion, the attraction is very much over. However, when one leaves Phantom Manor, they face the entrance to Boot Hill. Although Boot Hill can be bypassed (or experienced without going on the attraction) it complements the attraction perfectly, in terms of its humor, sound effects, visuals, and clues to the Manor's backstory.

---
---
Copyright: (c) 1997-2022 by
ThrillMountain Software
---
MickeyMousePark.com is not associated in any official way with the Walt Disney Company,
its subsidiaries, or its affiliates. The official Disney site is available at
disney.com
Troubleshooting Info:

BrowserBrand: IE
LocalHost: NO
BrowserOS:
BrowserServer: mickeymousepark.com
BrowserAgent:CCBot/2.0 (https://commoncrawl.org/faq/)
BrowserURL:Page=5&Ident=2832
BrowserCurrentPage: /disneyland-article.aspx
Login: 0
FilterBy: 0
SortBy: 0
DB: MMParkA