California vs. Paris: Park Two, Cars And Armageddon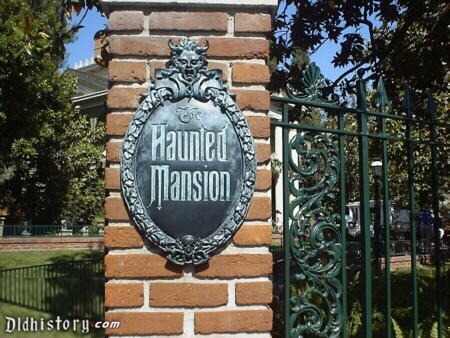 ID:
TMS-2849
Source:
MickeyMousePark.com
Author:
Dateline:
Posted:
Status:
Current
For my next few articles comparing the Disneyland resorts closest to my heart (Anaheim and Paris), I am going to focus on comparing some of the attractions in the non-castle parks: Disney California Adventure (DCA) and Walt Disney Studios Park (WDSP). Although some of the shops, eateries, meet and greets, and photo ops in WDSP have equivalents in DCA (and/or elsewhere in the world), none are of enough note to be worth discussing here.

The three DCA attractions with the closest equivalents in WDSP are The Twilight Zone Tower of Terror, the Animation building and Disney Junior: Live on Stage. I shall be doing full comparisons of these over the coming months. If rumors are to be believed, WDSP will also be getting an equivalent of Soarin' Over California in the coming years.

It is worth mentioning that whilst DCA and WDSP have daily parades, these are nothing like each other, and that the latter doesn't have a night-time show. In the past, both have had a traveling concert based on the High School Musical franchise, various forms of streetmosphere and PUSH, the talking trash can.

Several of the attractions in WDSP (such as Flying Carpets Over Agrabah, Studio Tram Tour: Behind the Magic, Rock 'n' Roller Coaster Avec Aerosmith and Moteurs Action! Stunt Show Spectacular) are much more comparable to attractions in Walt Disney World. Likewise four of the WDPS attractions are practically carbon copies of attraction in Hong Kong Disneyland: Stitch Live!, RC Racer, Toy Soldier Parachute Drop and Slinky Dog Zigzag Spin. (Arguably, Toy Soldier Parachute Drop is a re-themed version of Jumpin' Jellyfish at DCA and Tokyo DisneySea; and Slinky Dog Zigzag Spin is a re-themed version of Scuttle's Scooters at Tokyo DisneySea).

The remainder of the attractions in WDSP are unique to that specific park. These are Crush's Coaster, CineMagique, Animagique, Cars Quatre Roues Rallye, Armageddon: les Effets Speciaux and (as of later this year) Ratatouille: L'Aventure Totalement Toquee de Remy.

Crush's Coaster is a spinning roller coaster themed to Finding Nemo and, to date, has the only animatronics of WDSP; CineMagique is a series of film clips with some surprises thrown in, and Animagique is a black-light show featuring Donald Duck and his friends, and several musical numbers.

However, the Armageddon and the Cars attractions are of more interest to us here.

***

Cars Quatre Roues Rallye (which translates as Cars Four Wheel Rally, although the English name is just Cars Race Rally) is a demolition derby type attraction, similar to Francis' Ladybug Boogie at DCA and The Whirlpool at Tokyo DisneySea. Obviously all three have different theming, but they are all made by Zamperla and work in much the same way. However, whereas The Whirlpool and the Ladybug ride each have 6 vehicles, Cars Quatre Roues Rallye has twelve (actually two tracks with six on each) thus making the queue go down quicker.

Also, whereas Francis and The Whirlpool have circular seating in each vehicle (much like the Teacups), in the Cars attraction, the seats are in two rows, both of which are a tight squeeze. Likewise, whilst every vehicle in Francis and The Whirlpool are identical, in Cars, there is a choice among Sally Carrera, Dale Junior and Flo. There are four of each, and the attraction also features static models of Lightning McQueen and Mater. The attraction, including the queue-line and the surrounding area, is made to resemble a miniature Radiator Springs, and thus features several signs, buildings, audio, characters and icons from Cars and Cars 2, much of which also can be found in Cars Land in DCA. For example, both have models of Luigi with stacks of tires nearby.

However, whereas one can go into such buildings in DCA as Flo's V8 Cafe and Ramone's House of Body Art, in WDSP these are just fronts.

***

An Armageddon attraction, to have been called something Armageddon: Special Effects Show, was originally developed for DCA to go in Stage 17, the building which once housed Who Wants to Be a Millionaire - Play It. The building is now mostly dead space, occasionally used for special events and the Dancin' With Disney show over the summertime.

The concept behind the unbuilt Armageddon attraction was very simple. The first half would have featured a brief history of special effects in the movies, an audience member being used to demonstrate green-screen technology, a video introduction featuring Michael Clark Duncan (who played Bear in Armageddon), and an explanation of what to expect in the second half, in which the Guests-playing extras in the film-would be inside a Space Station as a meteor struck.

This second half, down a small corridor, would be the main event, and would feature smoke, fire, sparks, wind and water, as well as onscreen effects, atmospheric lighting including moments of complete blackout, audio from all directions, moving scenery and a couple of drops. Effects would have happened in front of and behind the Guests (all positioned in two concentric circles) as well as above and below.

There would also be a vacuum effect, unique to this attraction.

The version in WDSP that was built was very similar in concept, and is one of my personal favorite attractions in the park, although there is nothing of interest to look at whilst queuing and there is no chance for Guests to sit down during the whole experience.

Interestingly, although there is only the one Space Station, there are two separate rooms used for briefing. Although the same things happen in both, the two are decorated very differently, albeit in both instances with concept art and props from the film. Within a few months of opening, the green-screen element was dropped, and in its place was added a section "teaching" Guests how to react appropriately to the meteor. In one of the videos in the briefing room, there is a tribute to Georges Melies, which I can't imagine would have made it to an equivalent attraction outside of Europe.

The language issue-which is problematic throughout much of WDSP-really comes to a head in this attraction. The Cast Member in the briefing room speaks only in French, other than a few opening multilingual pleasantries. The spiel is translated into English, Dutch, German, Spanish and Italian on screens in the corner of the room, which is helpful although it ruins any sense of the dialogue seeming spontaneous. For the hard of hearing French guests, the spiel also appears in French as well. This gives the incorrect impression that (as with some of the other attractions) the dialogue is occasionally given in other languages.

Behind the Guests is a dot matrix, telling the Cast Member how long he or she has left in any specific section, to make sure her dialogue is going at the same speed as the translations.

The footage on the main screen is also in French, with the smaller screens giving translations. However, until recently, the Michael Clarke Duncan section was in English.

In the Space Station, the text written on the set is in English and Russian, as per the film and indeed as per the real Space Station. The audio in this room is in English and French, with no translation, meaning this scene can be hard to follow for people without a rudimentary sense of the two languages.

These days, the vacuum effect rarely works, and the enthusiasm of the Cast Member working the briefing room often determines whether the Space Station scene is enjoyable or not. Quite often, the Cast Member runs around during this latter scene, reminding people to scream, which I personally find ruins the magic a bit, but others seem to like it.

After the Space Station scene, Guests exit past some caged-off props (although they rarely tend to look at these) and end up outside, next to a large industrial fan. In summer, this fan-connected to a motion sensor-is activated, blasting cool air at unsuspecting passersby.

From outside, the attraction isn't much to look at-although this is true of many of the opening day attractions in WDSP, due to the original theming of the park as a working studio. In reality though, very little has been filmed in the park, other than adverts, some cartoons and a French TV series for children called Zapping Zone.

The exterior of Armageddon: les Effets Speciaux is nonetheless remarkably plain, other than an oversized billboard announcing the attraction. The building is mainly gray and blue, with some film posters on it, although there is a large Armadillo drilling machine to the right of the main entrance.

The reason for Armageddon not being built at DCA is unclear, but it is believed to be due to either cost or the similarities between it and the Backdraft attraction which opened in 2001 at Universal Studios Hollywood.

***

With thanks to Sylvia Allison, Danny Eyheralde, Dave Filing, Krystal Harris, David Loyd-Hearn, Mark Turner and David Younger.