California vs. Paris: Animation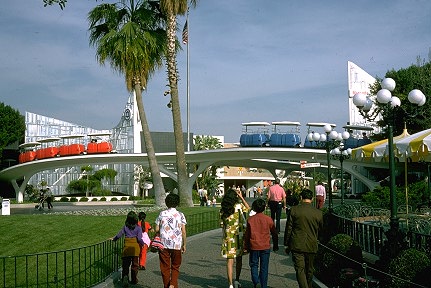 ID:
TMS-2943
Source:
MickeyMousePark.com
Author:
Dateline:
Posted:
Status:
Current
This month, as part of my mini-series of articles comparing Disney California Adventure (DCA) to Walt Disney Studios Park (WDSP) in Paris, I will be looking at the animation buildings.

In WDSP, the attraction is called Art of Disney Animation whereas in DCA the equivalent is simply called Disney Animation Building. Both were opening day attractions, and both share elements with the Florida equivalent (The Magic of Disney Animation) as well as Animation Academy at DisneyQuest and at Hong Kong Disneyland.

Incidentally, the name of the land which houses the attraction has changed over time. The California version was in Hollywood Pictures Backlot, which changed its name to Hollywood Land in 200?. Likewise, the Paris attraction was originally in Animation Courtyard, which changed its name to Toon Studio in 2007. As part of this rebranding, the exterior of Art of Disney Animation changed color from yellow to blue.

[For that matter, the names of the actual parks in which these reside have also changed since opening day, but that's another story ]

Generally, the exterior of the Art of Disney Animation building is a lot less glamorous than its DCA equivalent, although it does feature a similar mural of character sketches, and twelve statues of Disney characters, including Dumbo, Genie, Hercules and Br'er Rabbit.

The building also features the Sorcerer's Hat Tower, based on the one at the Feature Animation Building of Walt Disney Studios in Burbank, California. Statues of Wendy, Peter Pan, and Tinker Bell were added to the WDSP hat in 2007; these figures originally appeared near the top of Cinderella Castle in Florida, during the Happiest Celebration on Earth from 2005-06.

Although the interior of the WDSP and the DCA animation buildings could be considered very similar (albeit with the latter being a lot bigger) the layout and experience is very different.

For example, one can enter the building in DCA any time one wishes. Then, once inside, they start in the Courtyard Gallery and can experience the other scenes (Animation Academy; the Art of Animation Gallery featuring Character Close-Up; Sorcerer's Workshop; Turtle Talk with Crush) in any order, and can skip some if required.

In WDSP, you can only enter the building at certain times. You then have to experience all the scenes, in a specific order, in groups of up to 225.

The first room, often considered a preshow, features various artifacts relating to animation such as a Magic Lantern, a Praxinoscope and one of three remaining Disney multiplane cameras. Clips of early Disney cartoons are shown, as is footage of Walt Disney and Roy E. Disney talking about animation.

The second room, themed to a private screening room, is known as the Disney Classics Theatre. It shows an eight-minute montage of clips from Disney (and Disney*Pixar) movies.

The third room features "Drawn to Animation". Although not identical, this is a pretty similar Mushu-led show to that experienced in DCA's animation building until 2005, in the area where the Animation Academy now sits.

The final room is perhaps the most interactive. It features areas where one can draw cartoons to test out in a zoetrope, as well as rotating images with which you can complete (or design your own) classic Disney characters.

In fact, this room can be experienced without going through the rest of the attraction; Guests have been known to enter through the exit, especially in times of bad weather.

As per DCA's Art of Animation Gallery, this final room also features displays of abandoned character concept art. It also features a gift shop (not too dissimilar to DCA's Off the Page store) and an opportunity to voice Disney characters (using footage identical to that of the Ursula's Grotto section in DCA's Sorcerer's Workshop). It is much rarer though that characters can be met in the WDSP attraction.

This final room also features the Animation Academy, where people learn to draw Disney characters, whilst other people watch. As per the equivalent scene in DCA, this is free and fun, and Guests can keep their drawings. This is multilingual in WDSP and operates on a much less strict schedule. However, the range of characters that can be drawn is a lot more minimal.

---
MickeyMousePark.com
---
Copyright: (c) 1997-2023 by
ThrillMountain Software
---
MickeyMousePark.com is not associated in any official way with the Walt Disney Company,
its subsidiaries, or its affiliates. The official Disney site is available at
disney.com
Troubleshooting Info:

BrowserBrand: IE
Mobile: NO
LocalHost: NO
BrowserOS:
BrowserServer: mickeymousepark.com
BrowserAgent:CCBot/2.0 (https://commoncrawl.org/faq/)
BrowserURL:Page=5&Ident=2943
BrowserCurrentPage: /disneyland-article.aspx
Login: 0
FilterBy: 0
SortBy: 0
DB: MMParkA