California vs. Paris: Disney Junior - Live On Stage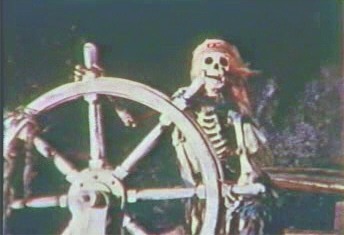 ID:
TMS-2971
Source:
MickeyMousePark.com
Author:
Dateline:
Posted:
Status:
Current
This month, as part of my mini-series of articles comparing Disney California Adventure to Walt Disney Studios Park in Paris, I will be looking at Disney Junior - Live on Stage!

Both of these replaced a thematically similar attraction called Playhouse Disney - Live on Stage! which in turn replaced an opening day feature. In California, this was the ABC Soap Opera Bistro (a restaurant themed to daytime TV shows such as General Hospital, with comically named meals such as "What a Ham Pizza" and "Hunky Rib-Eye Steak Sandwiches"); in Paris, the Disney Channel building which holds Disney Junior and Stitch Live! used to contain the Television Production Tour.

In Disney's Hollywood Studios, in Walt Disney World, prior to the current Disney Junior and the previous Playhouse Disney incarnations, the room held a show based on Bear in the Big Blue House. Prior to that, it held the Soundstage Restaurant, which -much like the Backlot Express in Walt Disney Studios Park- was often rethemed to promote current movies.

(To date, there have been no versions of the show in either of the Asian resorts).

The storyline of the Disney Junior attractions (and the Playhouse Disney attractions before them) is based around Mickey and his pals organizing a surprise party for Minnie's birthday, with the presenter -helped by Toodles from Mickey Mouse Clubhouse- telling stories to help Donald, Goofy and Daisy with their preparations.

The attractions were designed by Walt Disney Imagineering's Creative Entertainment division, with the intention that these stories could be changed easily.

Nonetheless, whilst these stories have been changed periodically in Walt Disney World and in Disney California Adventure, the tales have been the same since day one in the Paris park: Handy Manny trying to fix the bubble machine, the Little Einsteins racing through the sky, and Roo's kite getting stuck in a tree.

All versions feature one human presenter, with a gender-neutral name, and a cast of puppets. Other Cast Members are in the room however, to encourage guests to join in with the interactive elements, and to make sure everyone stays safe.

The auditorium in Paris is very similar to those stateside in terms of layout, lighting, in-house effects, and a carpeted floor upon which non-disabled guests are expected to sit. The show's blocking and choreography is also very similar. However, the Paris version of the attraction is also available in French and Spanish, as opposed to just English, which it has been suggested may be (along with Paris' financial situation) why the scenes haven't yet been changed.

The Walt Disney Studios Park version has a unique preshow, which features songs and clips from Disney programs and, as of recently, walk-around characters based on the eponymous stars of Jake and the Never Land Pirates and Sofia the First.

Whilst the exterior of the California building is based on the ABC Television Center Studios on Hollywood's Prospect Avenue, the versions in Florida and France look more like soundstages. In fact, all three have thematic studio numbers on them (California's is Soundstage Fifteen; Florida's is five, and Paris is eight), but these are for thematic and navigational purposes, rather than for any genuine film-related reasons.

With thanks to Sylvia Allison and Alex Villa.

---
MickeyMousePark.com
---
Copyright: (c) 1997-2023 by
ThrillMountain Software
---
MickeyMousePark.com is not associated in any official way with the Walt Disney Company,
its subsidiaries, or its affiliates. The official Disney site is available at
disney.com
Troubleshooting Info:

BrowserBrand: IE
Mobile: NO
LocalHost: NO
BrowserOS:
BrowserServer: mickeymousepark.com
BrowserAgent:CCBot/2.0 (https://commoncrawl.org/faq/)
BrowserURL:Page=5&Ident=2971
BrowserCurrentPage: /disneyland-article.aspx
Login: 0
FilterBy: 0
SortBy: 0
DB: MMParkA