Pondering Passing On Our Annual Disneyland Passes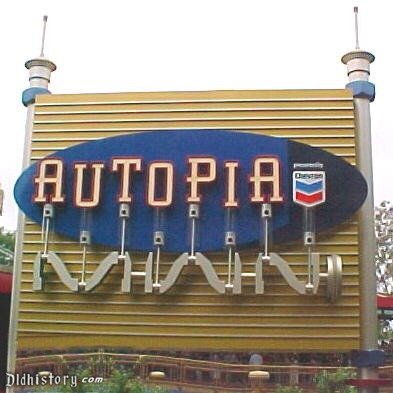 ID:
TMS-3365
Source:
Orange County Register
Author:
Kedric Francis
Dateline:
Posted:
Status:
Current
Early last summer, I wrote a provocative piece called "Ten Ways to Improve Disneyland." It included such controversial suggestions as closing Autopia, banning Craisins and serving alcohol at full-service restaurants. A few weeks ago we were at Disneyland, and I was happy to see the parks had accepted my suggestion to add fast casual breakfast options in the morning. "Breakfast burritos from Rancho del Zocalo would be a good start," I said.

But it was a bittersweet victory seeing chilaquiles and chorizo breakfast burritos on the menu at the Rancho because I knew I would not be able to enjoy them. Sadly, we had already decided to relinquish our prized annual passes to the parks.

My wife and I had debated the move for months. Over the past year, it seemed there was more chore than charm in our trips to the Magic Kingdom. The place is just too popular, with crowds at almost all hours making the experience less magical than it had once been. And with us wrangling three kids age 5 and under, the crowds are more stressful than ever.

It's also clear that Disney is trying to reduce the number of annual passholders by making passes not as desirable. The prices have gone up, and our second child, Rosey, was due to get her first pass, so we had to decide if it would still be worth it to us. We came to the conclusion, painfully, that it wouldn't be.

Ultimately, we had to face the fact that, as typical Southern California passholders, we're a big part of the problem. Passholders take up too much space and don't spend enough money. We bring our own food and don't stay at the hotels or frequent the restaurants at and around the resort as much as out-of-town visitors.

We also use more parking than we should, often with fewer people per car. And we know all the tricks. Think it's an accident that Downtown Disney parking has been restricted even further in recent months? It's because of unscrupulous annual passholders ignoring the "No Theme Park Parking" signs and using the lot for a quick stop at the parks. Can you imagine?

I've even heard of some annual passholders pushing the envelope on when they need to buy a pass for their kids. It's age 3, but the guardians of the gate don't really start to inquire until your kid looks almost 4, especially if you stick them in a stroller with a pacifier in their mouth. Which scars the child's confidence severely, I'm sure. So we'd never dream of such a thing or if we did, we'd have surely stopped by now.

Passholders have a sense of ownership about the parks, and the pride that goes with it. That's not a bad thing, but it's simply not fair to visitors who have to plan for months (if not years) for a visit to have a miserable experience, thanks in part to passholders' sense of entitlement.

Here's how one dissatisfied Disney visitor summarizes the problem: "Annual passes have virtually eliminated any kind of non-peak season for out-of-the-area vacationers like my family. It's a shame and I never thought I would say it but I think we will be looking elsewhere next year for our family vacation. It's terrible to spend nearly $3,000 for a four-day trip and feel so ripped off." That's a big problem for O.C. tourism, upon which so many local jobs depend.

Having made our decision not to renew, we planned to savor our few remaining visits. The last week of our passes coincided with my wife's birthday, so we spent the night at a great new hotel near the park entrance and took two full days enjoying what we love about the resort.

As the trip ended, we said goodbye to the place that has been such a big part of our lives for the past six years. The kids cried, and my wife and I got depressed, pretty much immediately.

I'd like to say we did the right thing by the O.C. tourism industry, and that we opened up space for more deserving visitors from Ohio or Utah. I'd like to say that the hours we've spent at the parks are now devoted to serving the needy, or reading books to our children. I'd like to say we stuck to our word. But we lost our nerve. We renewed, bought our daughter her first pass and have been back five times since with a renewed sense of excitement and joy. In fact, I'm going there as soon as I finish this column.

Now if only Disney could do something about the crowds!

---
MickeyMousePark.com
Contact Us
Privacy
Payment Options
Disclaimer
Email Policy
Site Map
Clear Cookie
---
Copyright: (c) 1997-2019 by
ThrillMountain Software
---
MickeyMousePark.com is not associated in any official way with the Walt Disney Company,
its subsidiaries, or its affiliates. The official Disney site is available at
disney.com
Troubleshooting Info:

BrowserBrand: IE
LocalHost: NO
BrowserOS:
BrowserServer: mickeymousepark.com
BrowserAgent:CCBot/2.0 (https://commoncrawl.org/faq/)
BrowserURL:Page=5&Ident=3365
BrowserCurrentPage: /disneyland-article.aspx
Login: 0
FilterBy: 0
SortBy: 0