Disneyland Without Kids More Rides More Booze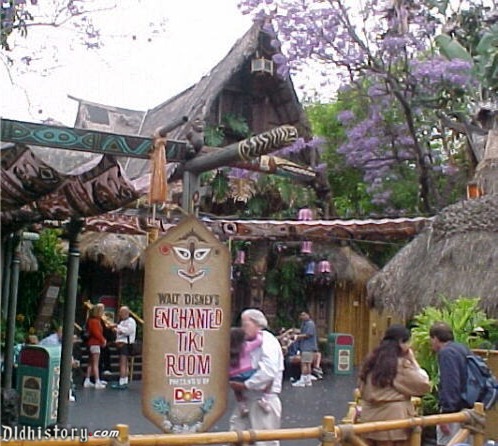 ID:
TMS-3379
Source:
Seattle Times
Author:
Denise Lee
Dateline:
Posted:
Status:
Current
Yeah, yeah, Disneyland is a magical place for kids. But after visiting child-free for a long weekend, I found distinct advantages to an adults-only trip to the Mickey Mouse Mecca.

So, let's skip the character breakfast and head straight for the good stuff with these PG-13-rated tips for more rides, more booze and fewer meltdowns (hopefully).

Enter fortified

Good food inside the Anaheim, Calif., park is limited and expensive, and alcohol is almost non-existent (see Park Hopping and Bar Hopping below). So, before heading into the park, stop at Uva Bar in the Downtown Disney District. The Mediterranean-inspired menu and local beers on tap will fortify you to handle the crowds.

Sit at the bar to avoid waiting (you're about to get your fill of waiting in line). The open-air space is right in the center of Downtown Disney, so you can preview the variety of mouse ears parading by before deciding on your own set. Hey, you're still a kid at heart.

Use technology to power-ride

No kids means you don't have to center your visit around meeting Elsa, or worry about ride height requirements. You can just power-ride based on the shortest wait times.

Find up-to-the-minute wait times with the free Wait Times for Disneyland app by VersaEdge. The crowdsourced app is available for iOS and Android, and is an invaluable tool for planning your ride route. It shows wait times, closures and which rides are nearest to you via GPS. It includes both Disneyland and California Adventure.

Don't neglect the Fast Pass

My last trip to Disneyland was years ago, before the invention of the awesome Fast Pass. Go to the popular rides first-thing to get a Fast Pass (some actually sell out for the day). Then, use the Wait Times app to see how many nearby rides you can fit in before it's time to head back for your Fast Pass time slot. You can only hold one pass at a time, so choose carefully: Start here and filter by "Age Interest" for adult (i.e. fun, fast) rides that offer Fast Passes.

Speed through the line by being a single rider

You're all grownups, so you can split up on the rides - it's so worth it for the time savings. If you see a single-rider line available on a ride, use it. Standing in the single-rider line saved us up to 55 minutes of waiting for the most popular rides.

Park hopping and bar hopping

Park Hopper Tickets allow you to see both Disneyland and California Adventure, and you do want to visit California Adventure - and not just for Cars Land.

Disneyland is dry, but California Adventure is brimming with booze. There are even websites with bar-hopping itineraries.

The best part: You can get your drink in a plastic cup so you can take it with you. Waiting in a 30-minute line is much less painful with an adult beverage in hand. Grab a beer at Bayside Brews or glass of wine at the Sonoma Terrace. Just be sure your stomach can take drinking and riding.

Don't miss the light shows

Without kids melting down at the end of the day, you can fully enjoy the amazing light shows Disney puts on.

Spend one night at Disneyland for the old-school Paint the Night Parade and fireworks show, and the next at California Adventure for the pyrotechnic World of Color show.

Be sure to get to California Adventure at dusk to watch the transformation from day to night - an awe-inspiring blend of nature and Disney magic. You can even get a Fast Pass for front row seats for the 9 p.m. show. Be sure to pick up some glowing mouse ears to become part of the magic.

A tale of two tikis

My final, and possibly most important tip: Do not confuse Trader Sam's Enchanted Tiki Bar at the Disneyland Hotel with the Enchanted Tiki Room in the park.

Trader Sam's is an over-the-top kitschy bar that serves awesome specialty drinks in souvenir glasses, and it should not be missed.

The Enchanted Tiki Room is a "musical" show that consists of a dark room full of dusty animatronic birds with incredibly bad foreign accents.

Once I realized my mistake, I beelined to the emergency exit to go find the real thing. And since my kids weren't with me, no one was embarrassed by my behavior.

---
MickeyMousePark.com
Contact Us
Privacy
Payment Options
Disclaimer
Email Policy
Site Map
Clear Cookie
---
Copyright: (c) 1997-2019 by
ThrillMountain Software
---
MickeyMousePark.com is not associated in any official way with the Walt Disney Company,
its subsidiaries, or its affiliates. The official Disney site is available at
disney.com
Troubleshooting Info:

BrowserBrand: IE
LocalHost: NO
BrowserOS:
BrowserServer: mickeymousepark.com
BrowserAgent:CCBot/2.0 (https://commoncrawl.org/faq/)
BrowserURL:Page=5&Ident=3379
BrowserCurrentPage: /disneyland-article.aspx
Login: 0
FilterBy: 0
SortBy: 0