Frozen Stage Show New Rides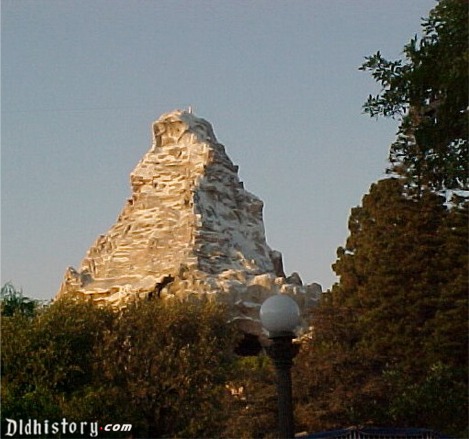 ID:
TMS-3403
Source:
Mercury News
Author:
Tony Hicks
Dateline:
Posted:
Status:
Current
Being a frequent Disneyland visitor, I never figured a day would come that the highlight of a Disney resort visit would be a live-action performance of a cartoon beloved by 8-year-olds everywhere.

But, yes, perhaps hell has "Frozen" over.

Of course, my main motivation in going to Disneyland and California Adventure this year was to see all the "Star Wars" upgrades in Disneyland's Tomorrowland. And yes, Hyperspace Mountain has made the former Space Mountain ride even more exciting by overlaying it with a "Star Wars" theme. I felt like I was attacking the Death Star (every 48-year-old man needs to get away from work and pretend he's attacking the Death Star now and again).

Yes, I enjoyed the updated Star Tours and, of course, I liked Star Wars: Path of the Jedi, which replaced the old Captain EO attraction. It uses clips from the seven "Star Wars" films to demonstrate how that mystical Force can be so wonderful, yet do so much damage to those attuned to its dark side. There's no narration, just John Williams' wonderful theme music. And the bottom floor of the old Innovations building is now the Star Wars Launch Bay, where fans can enjoy movie props and interactive games and videos and meet "Star Wars" characters.

But I think I liked the singing princesses just as much. Maybe more.

I must admit, I was expecting a kiddie show -- maybe with puppets, who knew? -- not a first-rate Broadway style production. The "Frozen -- Live at the Hyperion" show was staged at California Adventure's surprisingly large and gorgeous Hyperion Theater, with tickets available via various Disney hotel or dinner deals or simply by using the Fastpass option, available to everyone who pays park admission.

The show uses a good amount of technical wizardry, but it's the quality of the human performers that makes it so irresistible. Trust me -- I go to California Adventure to ride roller coasters and zoom around in race cars, not get misty-eyed over a live performance of a cartoon movie. It was terrific.

Also memorable are the elements from this last year's 60th anniversary celebration, which include an updated electrical parade, thematic fireworks show involving projection screens around the park, and the Matterhorn's transformation into a volcano. By the way, if you're actually riding the Matterhorn when the fireworks start, it will be one of your all-time great Disneyland memories.

Last year, the Matterhorn's abominable snowman got a major face-lift, the Peter Pan ride got some upgrades, and the infamous Hatbox Ghost returned to the Haunted Mansion.

What's new, though, is the transformation of the popular Soarin' Over California ride into a Soarin' Around the World, which takes riders over the Egyptian pyramids, the Great Wall of China, the Eiffel Tower and Fiji, complete with the wonderful aroma of tropical flowers wafting upward.

Also in California Adventure, Luigi's Rockin' Roadsters have replaced the strange chaos of Luigi's Flying Tires, with vintage cars that end up doing a delightful coordinated show reminiscent of a 1950s dance movie.

The biggest change in recent years, of course, started in January: Star Wars Land, which may be open by 2018 or 2019. If you peek over the fence or get a look from Splash Mountain, you'll see massive construction on the 14 acres where Big Thunder Mountain Ranch (and beyond) used to be. As a result, the Mark Twain Riverboat and sailing ship Columbia have been docked, and the Disneyland Railroad has been closed until further notice. It's a sacrifice that should be worth it. I can't wait.

---
MickeyMousePark.com
Contact Us
Privacy
Payment Options
Disclaimer
Email Policy
Site Map
Clear Cookie
---
Copyright: (c) 1997-2019 by
ThrillMountain Software
---
MickeyMousePark.com is not associated in any official way with the Walt Disney Company,
its subsidiaries, or its affiliates. The official Disney site is available at
disney.com
Troubleshooting Info:

BrowserBrand: IE
LocalHost: NO
BrowserOS:
BrowserServer: mickeymousepark.com
BrowserAgent:CCBot/2.0 (https://commoncrawl.org/faq/)
BrowserURL:Page=5&Ident=3403
BrowserCurrentPage: /disneyland-article.aspx
Login: 0
FilterBy: 0
SortBy: 0