Everything We Know About Star Wars Themed Land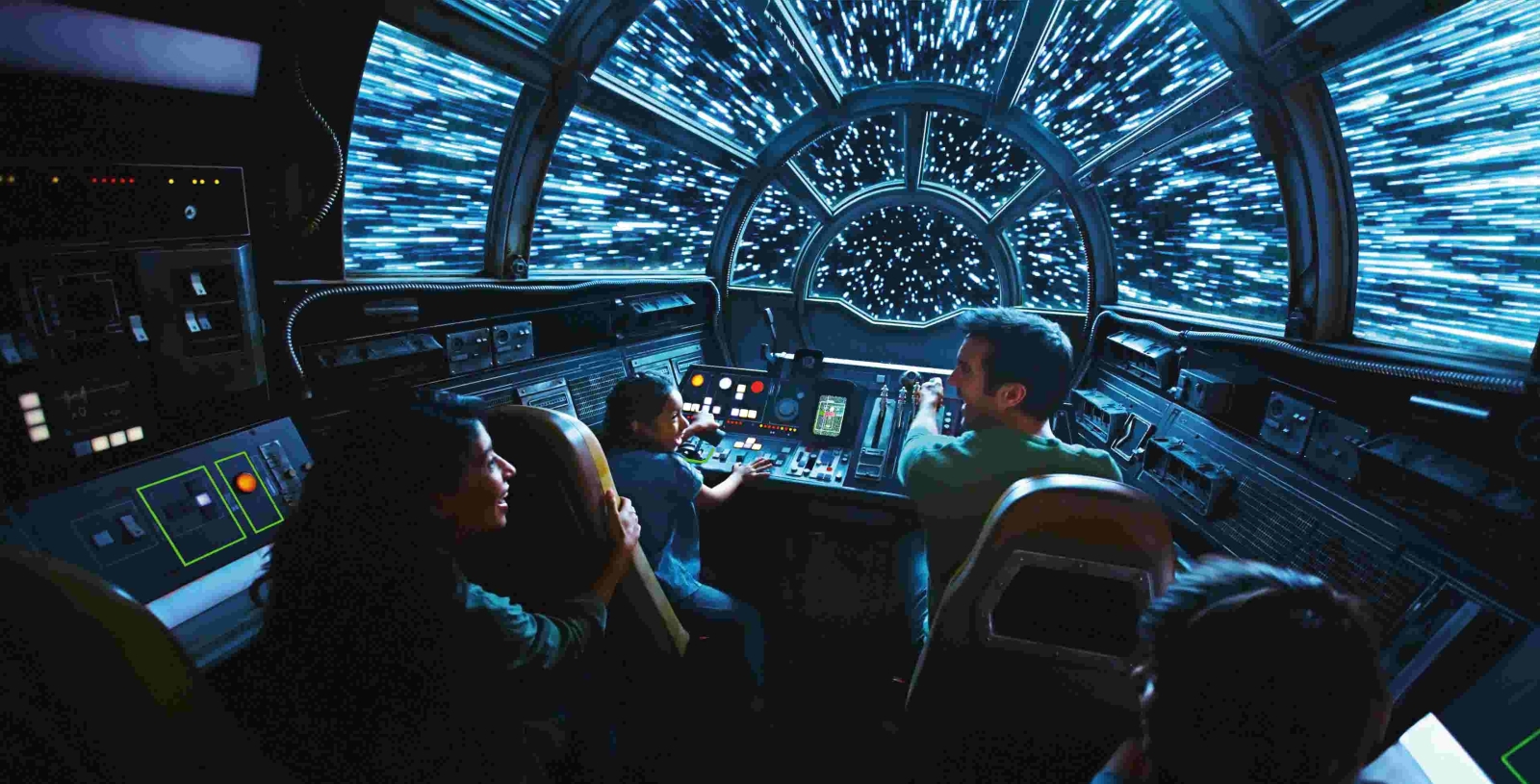 ID:
TMS-3489
Source:
nerdist.com
Author:
Amy Ratcliffe
Dateline:
Posted:
Status:
Current
When Disney purchased Lucasfilm in 2012, I was excited about the prospect of more Star Wars films, obviously, but I couldn't stop thinking about what the acquisition meant for Disney Parks. Star Wars already had a presence in the parks with Star Tours: The Adventures Continue, Jedi Training Academy, and special events, but oh, the potential-especially after seeing the level of immersion Imagineering nailed with Cars Land at Disney's California Adventure.

My dreams about more Star Wars at Disney parks came true at D23 Expo in 2015 when Disney CEO Bob Iger announced Star Wars-themed lands were going to happen. Since the big reveal, construction has gotten underway and we've learned some information, but still not the official name for the additions. Have patience. This post will be updated as Disney releases news, but for now, this is everything we know so far about the upcoming Star Wars-themed lands.

Which Parks Are Getting the Star Wars Addition?

Star Wars-themed lands are coming to Disneyland in Anaheim, California and Disney's Hollywood Studios in Orlando, Florida.

All About Space

No, like actual space. Both the California and Florida editions of the Star Wars area will be 14 acres. It's Disneyland's biggest expansion.

What's the Story?

Every attraction and area at Disney Parks has a backstory, and Star Wars land will be no different. The galaxy is vast with any number of familiar locations to pluck from the map, but Disney's not going that route. Instead, they're putting the Star Wars-themed lands in fresh setting. At D23 in 2015 Iger said, "[It's] a never-before-seen planet, a remote trading port and one of the last stops before wild space where Star Wars characters and their stories come to life."

The goal is for the areas to be immersive a la Cars Land or Universal's Wizarding World. You'll walk in and forget you're in a Disney Park. The restaurants and entertainment will fit within the narrative, with cast members staying in-universe. Only local inhabitants will serve you food and sell you merchandise. You can visit a cantina (not the cantina you're thinking of, sadly) and order themed food and beverages. Aliens, droids, and humanoids will roam the streets.

Walt Disney Parks and Resorts chairman Bob Chapek told the Orlando Sentinel, "It's going to bring even more of the Star Wars story to life with an entirely new planet on the outer rim, a frontier town that's one of the last stops before wild space. It will be full of characters both familiar and not-so-familiar. Everything will be in story from the food to the entertainment to the attractions."

Attractions

I find the most exciting part about any Disney Park addition to be the food, but I realize many others are more concerned with rides. Star Wars land will feature two signature E-ticket attractions. One will center on the Millennium Falcon, because what a pity if they didn't use the fastest hunk of junk. Iger has described the experience as taking the controls of the Falcon for a customized secret mission.

The Wonderful World of Disney: Disneyland 60 special on ABC gave us a little bit of a tease for both attractions in February 2016, the second of which was billed as "an epic Star Wars adventure that puts you right in the middle of a climactic battle between the First Order and the Resistance" at D23 in 2015. Footage in the special made it looks like the ride vehicle gets up close and personal with First Order stormtroopers and their blaster fire.

A popular insider site shared rumors about both attractions in October 2016. Regarding the battle ride, they said guests would be boarding and leaving ride vehicles on various levels while under attack from stormtroopers. It's a neat idea, but I can't imagine it's ideal for moving enough riders through per hour.

When's It Opening?

We don't know what the land will be called yet, so it's not surprising we don't have an official opening date. Rumors point to 2018, but that seems like a speedy and optimistic timeline. I've heard Imagineers are working long hours to deliver, but on site construction only began in April 2016 in both locations. Cars Land, for example, had a five year timeline from the announcement to completion. Perhaps they'll time it close the release of Episode IX in 2019?

Though it only looks like piles of dirt with occasional differences, I always like to stop for a minute in the Mickey and Friends parking garage at Disneyland to look in on the progress. The best view is from the roof level.

During an earnings report call for the first fiscal quarter on February 7, Iger announced the Star Wars-themed lands will open at Disney Parks in 2019. So, 2019 it is!

---
MickeyMousePark.com
Contact Us
Privacy
Payment Options
Disclaimer
Email Policy
Site Map
Clear Cookie
---
Copyright: (c) 1997-2020 by
ThrillMountain Software
---
MickeyMousePark.com is not associated in any official way with the Walt Disney Company,
its subsidiaries, or its affiliates. The official Disney site is available at
disney.com
Troubleshooting Info:

BrowserBrand: IE
LocalHost: NO
BrowserOS:
BrowserServer: mickeymousepark.com
BrowserAgent:CCBot/2.0 (https://commoncrawl.org/faq/)
BrowserURL:Page=5&Ident=3489
BrowserCurrentPage: /disneyland-article.aspx
Login: 0
FilterBy: 0
SortBy: 0