Disneyland Got Her Magic Touch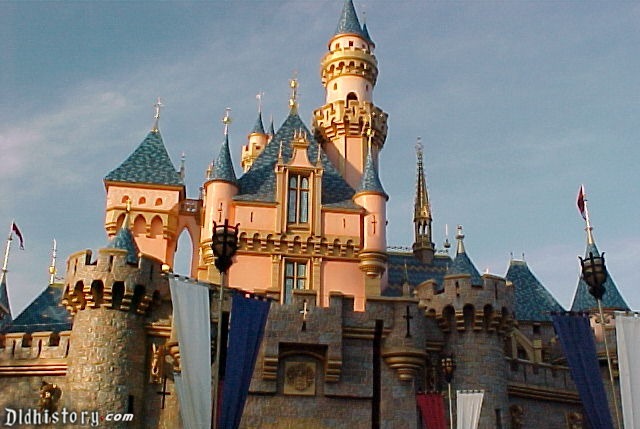 ID:
TMS-3506
Source:
marinij.com
Author:
PJ Bremier
Dateline:
Posted:
Status:
Current
Disneyland fans and garden lovers alike are in for a treat on May 13, when the Walt Disney Family Museum opens its doors for a presentation by two landscape architects - Kelly Comras and Julie Bush - who will share their insight into Disneyland's landscaping and Ruth Shellhorn, the woman who influenced its design.

If you plan to go, though, buy your tickets now, as the first presentation sold out quickly.

Before there was a magical kingdom in Anaheim called Disneyland, there was Shellhorn, a revered mid-century landscape architect working in Southern California.

"During the course of her 57-year career, she produced 388 projects," notes Comras, a landscape architect who will sign copies of her book, "Ruth Shellhorn" at the event.

According to Comras, Shellhorn had designed hundreds of landscape projects ranging from residential to commercial, including iconic landmarks such as Bullock's Pasadena and Bullock's Wilshire.

And, fortunately, for Disneyland fans everywhere, Shellhorn was also responsible for the original design of Disneyland's Town Square, Main Street, Plaza Hub and pedestrian circulation for Disneyland.

In March 1955, with four months until the official televised opening ceremonies, Walt Disney "was struggling with uncoordinated design plans and construction deadlines" Comras says, and "worried that it would not "hang together.'"

So he asked his close friend and architect Welton Becket if he knew someone who could help.

Becket, who had worked with Shellhorn on almost a dozen projects, "recommended Shellhorn, and only Shellhorn, for the job," Comras says.

By the time Shellhorn was brought onboard, construction had been underway for almost a year and still there was no plan to link together the five "lands" - Main Street USA, Frontierland, Adventureland, Fantasyland and Tomorrowland.

"This was obviously not an easy thing to do," Comras says.

Still, working seven days a week those last few months, she detailed the final landscape plans for the Town Square, Main Street and Plaza Hub, Comras says. "She also fine-tuned the pedestrian plan for the entire park, worked out planting plans with landscape architects Jack and Bill Evans, coordinated road engineering plans and helped supervise the digging out of the moat and the planting around Sleeping Beauty Castle."

Today, the Town Square, Main Street and Plaza Hub still retain strong elements of Shellhorn's original design, Comras says. "And, the most striking evidence of Shellhorn's skill is to be seen in her planting design for the Plaza Hub garden."

These days, Bush, a talented landscape architect for Walt Disney Imagineering, is responsible for the look of Disneyland's expansive hardscape and landscape.

All the paving, railings, curbs, walls and plantings are designed to help tell the stories of each land and attraction.

But, even more than just telling the story, she says, her goal is to immerse the guest in the story.

"The landscape is an idealized version of the story environment," Bush says. "It is the first act, setting up the story as our guests enter a land or attraction. We use lots of color with annual color beds, colorful foliage and flowering trees to surround our guests in the story."