Autopia All New Look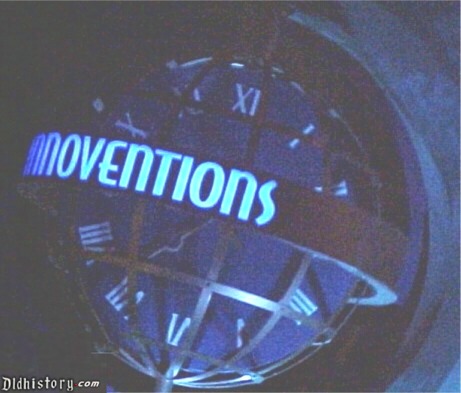 ID:
TMS-3513
Source:
NBC San Diego
Author:
Alysia Gray Painter
Dateline:
Posted:
Status:
Current
Where did you first sit behind a steering wheel, with your foot hovering over the gas pedal, ready to finally go, go, gooooo?

It might have been a quiet cul-de-sac in your neighborhood, with a parent at your side. Or you might have initially driven a car through the carless parking lot of a local stadium or ballpark.

Or, if you grew up in Southern California, you could have enjoyed your first spin at the helm of a vehicle in no less than Autopia.

Disneyland's iconic "car land" preceded the current Cars Land, which is located in Disney California Adventure, by some 57 years. It has influenced and inspired numerous other automobile-themed attractions, throughout the world, both in design, vision, and general verve.

And, as a fabled "opening day attraction" - that's right, Autopia debuted, along with the Anaheim theme park itself, on July 17, 1955 - it holds a hallowed, pedal-to-the-metal'd place in the history-obsessed hearts of Disneyland devotees.

Prepare to make a bit more room in your Autopia-adoring hearts, Disneylanders: The Tomorrowland destination has a couple of new characters, thanks to a design refresh that debuted on March 24, 2017.

Autopia, powered by Honda, is now home to Honda's ASIMO, or, if you prefer to be a bit more formal with names, Advanced Step in Innovative Mobility. This robotic lad also comes with a best bud, who is a bird robot with the easy-to-remember name of Bird.

Question: If ASIMO is considered "humanoid," is Bird "birdanoid"? Debate that next time you're in the Autopia queue.

The charming duo is enjoying "the ultimate road trip," with "new scenes" that feature "ASIMO and Bird as they plan their trip, load up their Honda vehicle and experience adventures that take them to a campground to the sky beyond."

ASIMO isn't a newbie, as far as the theme park goes. In fact, he used to appear at his namesake Tomorrowland theatre, daily, over the course of a decade, beginning in 2005.

But Bird? Hang onto your well-worn trivia books, lovers of Disneyland first: The avian adventurer is "the first character created especially for this attraction."

And if you really know your Autopia firsts, then you're aware that the beloved cars received paint jobs back in 2016 "in Honda colors" as well as "...new fuel-efficient Honda engines, badges, and tires."

What high jinks will the sweet humanoid and birdanoid robots get into at the long-running vroom-tastic attraction? Surely the sorts of adventures we people, big and small, wish to have, from time to time (one of the reasons we go to theme parks, after all - adventure).

And, yes, "big and small" means that so many of us first drove, as adventure-having tots, on the curvy and safe lanes of Tomorrowland.