10 Most Delish Foods at Disneyland Resort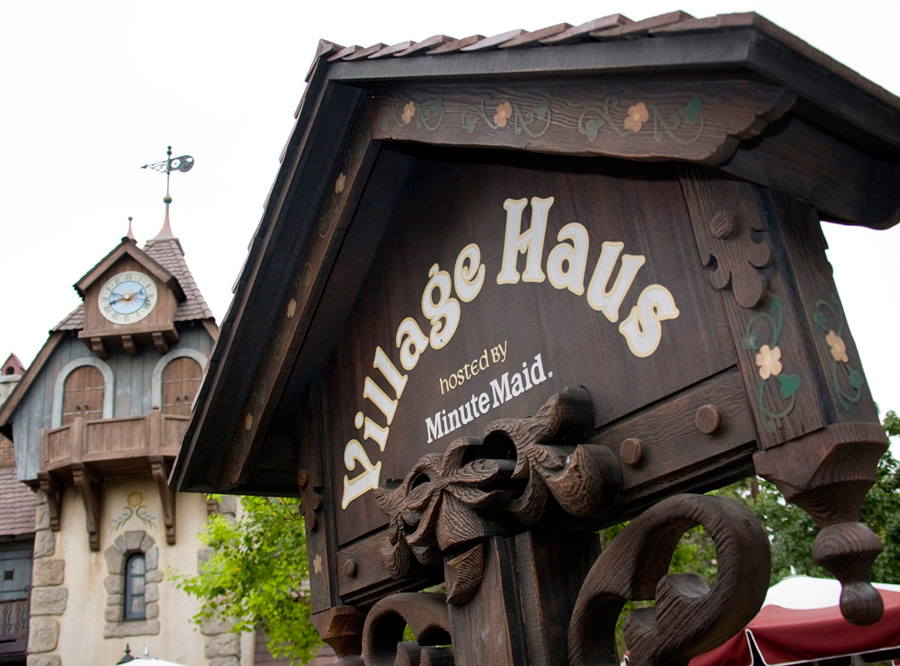 ID:
TMS-3580
Source:
delish.com
Author:
Candace Braun Davison
Dateline:
Posted:
Status:
Current
Here's what you need to try, whether you're headed to Disneyland or Disney's California Adventure. Plan your trip around these treats, and you'll immediately understand why Disney's known as the Happiest Place on Earth - provided you're wearing your roomiest stretchy pants, of course.

Lemon Rose Cake

What's even more surprising than this bright yellow-and-red mini cake is its layers of flavor and texture: A spongy exterior gives way to a jelly-like strawberry-rose filling, then a creamy lemon mousse, and finally, a rich chocolate cake. Who says you can't have it all?

Find it at the Red Rose Taverne, a pop-up restaurant celebrating Disney's live action version of Beauty And The Beast at Disneyland.

Blueberry Lemon Funnel Cake

This blueberry compote has a citrusy kick, offsetting the decadent, deep-fried funnel cake perfectly - and convincing us once and for all that the state fair staple beats out classic pie crust any day.

Find it at Hungry Bear Restaurant in Disneyland.

Giant Pickles

Pickles, really?! You better believe it - they're the top-selling treat in all of Disneyland, and for good reason: Once you've had your fill of sweets, you need something a little salty and sour to balance things out.

Find them at various kiosks throughout Disneyland.

Grey Stuff Gâteau

This cookies and creme-flavored mousse is on the menu at both Magic Kingdom and Disneyland, but the way they present it varies greatly. Here, it covers a red velvet cake with a raspberry center - all topped on a shortbread cookie.

Find it at the Red Rose Taverne.

Pineapple Cotton Candy

With its vanilla and pineapple-flavored cotton candy swirl, the flavor's sure to remind you of another Disney staple: the Dole Whip.

Find it at kiosks throughout Disney California Adventure.

Tigger's Tails

If you love s'mores, just wait until you try Tigger's Tails. They're four marshmallows dipped in caramel, then covered in white chocolate, orange sprinkles and drizzled with chocolate stripes.

Find it at Pooh's Corner in Disneyland.

Golden Churros

Churros are a Disneyland staple, and right now, they're getting an upgrade in honor of the Pirates of the Caribbean ride's 50th anniversary. They're covered in gold sprinkles and have a slightly fruity taste that reminded us of Fruity Pebbles cereal.

Find them at kiosks throughout Disneyland.

Ice Cream Nachos

We'll let you in on a little secret: You won't find this dessert anywhere on the menu at Disneyland. You have to walk up and order it, choosing your ice cream flavors to top the broken waffle cone bits. It's almost as exclusive as scoring a membership to Disney's Club 33. Almost.

Find it at The Golden Horseshoe in Disneyland.

Mickey-Shaped Beignets

They're fluffy, pillowy, and so cute you can't resist 'gramming them.

Find them at the Mint Julep Bar, Cafee Orleans, and French Market Restaurant at Disneyland.

Rose Cake Pop

Plain old cake pop this isn't. This treat stands out not just for how spot-on it looks, but the fruit leather-like treat that surrounds the chocolate cake pop, giving it its shape - and a burst of fruity flavor. It's like a chocolate-covered strawberry for cake lovers.

Find it at Pooh's Corner.

---
MickeyMousePark.com
Contact Us
Privacy
Payment Options
Disclaimer
Email Policy
Site Map
Clear Cookie
---
Copyright: (c) 1997-2020 by
ThrillMountain Software
---
MickeyMousePark.com is not associated in any official way with the Walt Disney Company,
its subsidiaries, or its affiliates. The official Disney site is available at
disney.com
Troubleshooting Info:

BrowserBrand: IE
LocalHost: NO
BrowserOS:
BrowserServer: mickeymousepark.com
BrowserAgent:CCBot/2.0 (https://commoncrawl.org/faq/)
BrowserURL:Page=5&Ident=3580
BrowserCurrentPage: /disneyland-article.aspx
Login: 0
FilterBy: 0
SortBy: 0