Disney California Adventure Set To Open A New Cars Land Ride March 7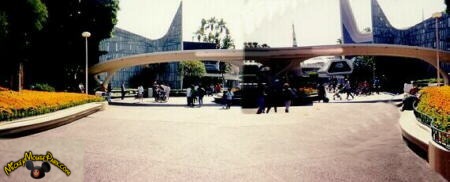 ID:
TMS-3590
Source:
Los Angeles Times
Author:
Hugo Martin
Dateline:
Posted:
Status:
Current
A replacement for a ride that closed at Disney California Adventure's Cars Land after poor reviews and several injuries is set to open March 7.

Luigi's Rollickin' Roadsters will debut next month to replace Luigi's Flying Tires, one of three attractions that were built at Cars Land, an expansion that revitalized Disney California Adventure in 2012.

Luigi's Flying Tires lofted visitors in tire-shaped bumper cars floating on a cushion of air -- like an air-hockey game with humans. But the Cars Land feature was plagued by poor reviews and numerous injuries and was closed a year ago.

Its replacement is another car-themed ride that puts parkgoers behind the wheel of small cars that "move and spin to upbeat Italian music, performing the traditional dances of their hometown village," according to a Disneyland blog post.

The flying tire ride was a revival of the concept behind the Flying Saucers attraction that operated in Tomorrowland from 1961 to 1966. That ride put guests on saucer-shaped vehicles that floated on air.

But the Flying Saucers ride was also plagued by mechanical and technical problems -- glitches that Disney designers promised to solve in Luigi's Flying Tires.

In the modern version, vehicles moved slowly, if at all, over jets of air shooting up from the ground. The waiting line to get on the ride often was long because the attraction lasted two minutes per session and fit only 21 vehicles at a time.

The ride was also plagued by injuries. Five days after the opening, the California Department of Industrial Relations investigated a report that a passenger suffered neck and back pain after getting hit in the face by a beach ball. The balls were mixed in with the vehicles to add a fun kinetic element to the ride.

---
MickeyMousePark.com
Contact Us
Privacy
Payment Options
Disclaimer
Email Policy
Site Map
Clear Cookie
---
Copyright: (c) 1997-2019 by
ThrillMountain Software
---
MickeyMousePark.com is not associated in any official way with the Walt Disney Company,
its subsidiaries, or its affiliates. The official Disney site is available at
disney.com
Troubleshooting Info:

BrowserBrand: IE
LocalHost: NO
BrowserOS:
BrowserServer: mickeymousepark.com
BrowserAgent:CCBot/2.0 (https://commoncrawl.org/faq/)
BrowserURL:Page=5&Ident=3590
BrowserCurrentPage: /disneyland-article.aspx
Login: 0
FilterBy: 0
SortBy: 0