9 Tips For Taking Toddlers To Disneyland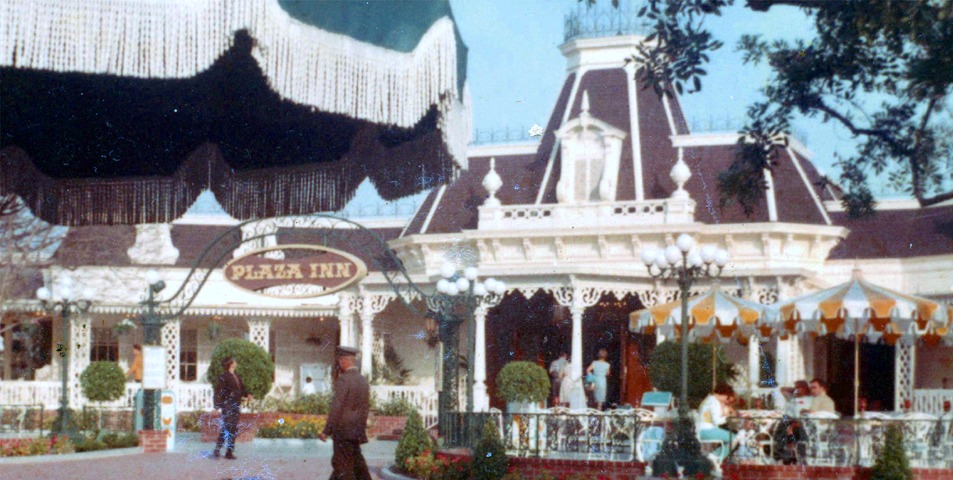 ID:
TMS-3594
Source:
Orange County Register
Author:
Chelle Perea
Dateline:
Posted:
Status:
Current
Going to Disneyland with small children can take a lot of energy. Parents quickly realize the importance of diaper navigation skills, managing potty-training scenarios, having adequate snack supplies and figuring out how to fit nap times in between all of the Disney magic moments.

If you find yourself in this position, have no fear, because here are a few tips and tricks to help you have a wonderful, as-stress-free-as-possible time at the "Happiest Place on Earth" with your preschoolers and little ones.

1. Single or double? You can walk your stroller through Downtown Disney at the ESPN Zone entrance, or you can take the tram. If you take the tram you don't need to fold up your stroller if you use the first row of the last tram section. Kids will need to be out of the stroller, but folding up a fully loaded, double-wide stroller is no easy task. Park staff usually have this row sectioned off, and be prepared to wait for this section, but it is well worth it so you don't have to unload everything.

2. Pit stops. Take the kiddos to use the restrooms in the Child/Baby Centers, located on Main Street across from the Plaza Pavilion, or next to the Ghirardelli restaurant in Disney California Adventure. There are plenty of changing tables and even smaller toilets for those little ones who are potty training. The automatic flushing noises in the regular stalls sometimes startle potty-trainers, so this is really helpful!

3. The perks of membership. If you have an annual pass, it takes the pressure off of having to spend the whole day at the park. Another option is to get a multiday pass. Go early on Sunday mornings to have some Mickey waffles and hit a few rides. By nap time, head to the car so everyone can sleep during the ride home.

4. Party with some real characters. Celebrating birthdays at the parks is a must! The Plaza Inn has a buffet-style breakfast that can accommodate allergies, and characters walk around and even come up to your table. Seriously, no matter how old you are, this is so much fun.

5. Easily capture the moment. PhotoPass is great and can be purchased separately, or is included with Signature (and above) pass-holders. It's especially handy for this age group, where meeting the characters is a big deal. You get access to all of the professional photos that are taken by cast members. If you don't have a PhotoPass, cast members (otherwise known as Disney employees) will help by taking photos using your smartphone.

6. Stay hydrated. I no longer carry tons of water bottles with me when we go to the parks. It really adds to the weight of a backpack. Bottled water is available for purchase, or you can go into any dining facility and ask for a free cup of water. Cast members usually have these ready at the window, especially on a warm day.

7. Pomp and circumstance. Kids love getting their birthday pins from City Hall at Disneyland or the Chamber of Commerce in Disney California Adventure. For free, cast members write your name on a special birthday pin, and all day long at the park, cast members and other visitors, say "Happy Birthday!" You can also get a special pin if it's your first time visiting, if you're celebrating with others or if you're celebrating a wedding or anniversary.

8. Get those kids dancing! Preschoolers love watching the Disney Junior shows on the Disney Channel, and a new experience debuted in May at the park: live appearances featuring the channel's most popular series including "Mickey and the Roadster Racers," "Doc McStuffins," "Sofia the First" and "The Lion Guard." The new interactive "Disney Junior Dance Party" experience took over the stage where "Playhouse Disney - Live On Stage!" previously played in Hollywood Land at Disney California Adventure.

9. Best meet-and-greets. If you love meeting the characters in real life, don't miss meeting princesses at the Royal Hall, "Star Wars" characters in Tomorrowland and Marvel heroes like Spider-Man and Captain America in Hollywood Land. The last time we visited, we met two Avengers, and both girls and boys alike were so excited. I got a photo with my own childhood hero, Spider-Man.

---
MickeyMousePark.com
Contact Us
Privacy
Payment Options
Disclaimer
Email Policy
Site Map
Clear Cookie
---
Copyright: (c) 1997-2020 by
ThrillMountain Software
---
MickeyMousePark.com is not associated in any official way with the Walt Disney Company,
its subsidiaries, or its affiliates. The official Disney site is available at
disney.com
Troubleshooting Info:

BrowserBrand: IE
LocalHost: NO
BrowserOS:
BrowserServer: mickeymousepark.com
BrowserAgent:CCBot/2.0 (https://commoncrawl.org/faq/)
BrowserURL:Page=5&Ident=3594
BrowserCurrentPage: /disneyland-article.aspx
Login: 0
FilterBy: 0
SortBy: 0