Goodyears Peoplemover Whisked Disney Guests To Tomorrowland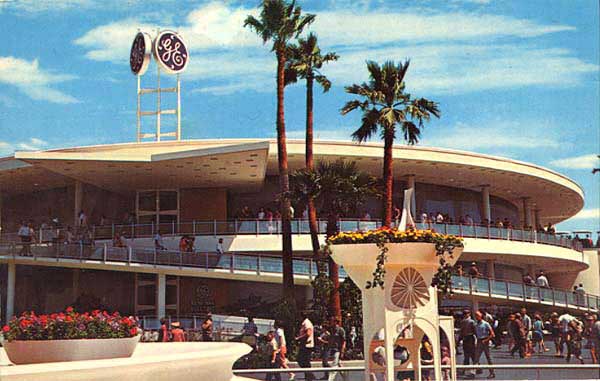 ID:
TMS-3606
Source:
Beacon Journal
Author:
Mark J. Price
Dateline:
Posted:
Status:
Current
The future of transportation arrived 50 years ago on a revolving platform where gleaming tram cars whisked passengers away on a fantastic voyage.

The cars didn't have motors, but the roads did.

Goodyear Tire & Rubber Co. of Akron ushered in a new mode of travel June 28, 1967, when it unveiled the People­Mover at Disneyland's newly rebuilt Tomorrowland in Anaheim, Calif.

The transit system featured 62 four-car trains that traveled up to 7 mph on elevated tracks known as glideways in a silent, continuous circle around the Disney theme park.

"Ride Tomorrow's Transportation Today," Goodyear challenged visitors.

In bright colors of blue, red, yellow and green, the PeopleMover's cars carried 4,885 passengers an hour over a three-quarter-mile route to pavilions in Tomorrowland.

"Visitors to Tomorrowland begin their trip by stepping onto a Goodyear conveyor belt which carries them to the second level boarding area," the Beacon Journal reported.

"As they ascend, they see the story of Goodyear's diversified activities presented in 10 animated vignettes. At the top, they step onto the revolving platform, then into the PeopleMover cars.

"Doors to the cars, and canopies over them, close automatically before the trains start the 15-minute trip. Narration on points of interest is broadcast into each car."

As newcomers arrived, the intercom voice chirped: "Welcome aboard the Goodyear People­Mover, the first such transportation system anywhere in the world, and your front-row seat for a grand circle tour of Tomorrowland."

Propelled by more than 500 electrical-powered drive wheels between the tracks, the smooth-running trains were designed by WED Enterprises and sponsored by Goodyear.

Goodyear Chairman and Chief Executive Officer Russell DeYoung attended the unveiling ceremony, featuring fireworks, balloons and two dozens horn players, and enjoyed a ride with Mickey Mouse and Miss Disneyland Marcia Miner.

DeYoung said the invention offered "great possibilities as a superior method of moving people over short to medium-range distances."

"At airports, it could carry passengers to and from parking areas, connect remote plane boarding points with terminals," DeYoung noted in prepared remarks.

"In big shopping centers, it could help busy housewives cover more ground faster.

"At industrial complexes, it could move personnel speedily from plant to plant and from distant parking lots to plants.

"On the sprawling campuses of large universities, it could whisk students between widely separated classroom buildings.

"And in the cities of tomorrow, which at least on their surface may be devoid of automobiles in congested areas, it could be the means of moving pedestrians to and from their destinations."

Mostly, however, it whisked Disney visitors through and around such attractions as the World on the Move, the Carousel of Progress, Adventure Thru Inner Space and Flight to the Moon.

Pedestrians walked below as the PeopleMover rolled along glideways rising 8 to 42 feet over the grounds of Tomorrowland before returning to the starting pavilion.

"At the end of the 15-minute trip, car doors and canopies open automatically, passengers step from the slowly moving cars onto the turntable traveling at the same speed, then across a stationary platform to a second moving sidewalk which carries them back to ground level," the Wingfoot Clan newspaper explained June 29, 1967.

Goodyear and Disney announced that another PeopleMover would be added to the under-construction Disney World, which didn't open until 1971 in Orlando, Fla.

After only a month in operation, the PeopleMover at Disneyland became the scene of a tragedy. A 16-year-old boy was killed in August 1967 when he ignored the rules, jumped off a moving train in a tunnel, fell on the tracks and got crushed by an oncoming tram.

Although the PeopleMover didn't catch on around the world as anticipated, it continued to operate at Disneyland until the 1990s. So, technically, it was the ride of tomorrow by 1967 standards.

A modified version of the system - known as the Tomorrowland Transit Authority PeopleMover - still operates at Disney World in Florida.

Disney visitors continue to enjoy riding tomorrow's transportation today.