Remembering Disneyland Wild Opening Day In 1955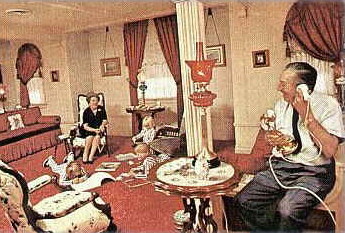 ID:
TMS-3640
Source:
Vanity Fair
Author:
Yohana Desta
Dateline:
Posted:
Status:
Current
Marty Sklar, the legendary Disney Imagineer who not only closely worked with Walt Disney for years, but also had a vital hand in shaping Disney theme parks as we know them, has died. He was 83 years old. The creative was an icon in the Disney community, known for having never missed an opening of the company's famous parks all over the world. He was even there for the 1955 opening of Disneyland, which was one of the most chaotic moments in the company's history. Thousands of people showed up with counterfeit tickets, turning a dreamy day into Walt's worst nightmare.

At the time, Sklar was just a college student at UCLA, working for Disney as an old-timey newsboy passing out newspapers. He was about two weeks into the job when he had to make a presentation to Walt himself, essentially pitching why he was a fit for the opening of Disneyland. "I was 21 years old and scared as hell," he said in a later interview. Disney ended up liking his presentation, agreeing to let Sklar stay on for the formal opening of Disneyland just two weeks later and paving the way for the young creative's decades-long career.

Of course, no one could have predicted the extraordinary disarray of the upcoming opening day. It's become part of the wild Disney legacy, a day defined by pandemonium and embarrassing mistakes. To make matters worse, the opening was broadcast live on ABC (which was then unaffiliated with the company), giving the world a peek at the theme-park terror.

"The opening day was a madhouse," Sklar recalled in a 2009 interview. "They invited some 15 or 16 thousand people, and over 30,000 showed up because of counterfeit tickets and people who rushed the gate and all kinds of stuff."

According to legend, the park couldn't handle the number of people who were flowing in. Rides were breaking down and food and drink were running low. Plus, there was a plumbers' strike at the time, which meant drinking fountains were in short supply.

In addition, the park-later nicknamed "Walt's Nightmare" by the media-simply wasn"t ready, with numerous employees working to finish designs right up until ABC began recording. Walt himself experienced a number of technical issues, even getting stuck in his apartment, located above the Disneyland fire station.

Sklar worked the second half of the day out in the park, where he bore witness to all of the craziness.

"I remember distinctly Fess Parker [the actor who played Davy Crockett in the Disney series] riding up to me on his horse and seeing my name tag and saying, "Marty, get me out of here before this horse hurts someone!' . . . It was that kind of day. It was pretty wild."

Back then, Sklar lived in Long Beach with his parents. In the interview, he vividly remembered what it was like driving home after the messy day at Disneyland.

"Between the park and that part of Long Beach, there was hardly anything," he said. "There was open land practically. Except for a few bars along the way-and I think I hit every one of them on the way home."

Still, the horrifying day didn't keep curious customers (or "guests," in Disney parlance) away from the park. They kept coming in droves until the space began living up to its lofty nickname as the happiest place on Earth. For decades, Sklar worked to make Disney's theme-park dreams a reality; he eventually rose up to become the creative leader of Disney's Imagineering department, shaping the development of the company's theme parks for decades before officially retiring in 2009.

---
MickeyMousePark.com
Contact Us
Privacy
Payment Options
Disclaimer
Email Policy
Site Map
Clear Cookie
---
Copyright: (c) 1997-2020 by
ThrillMountain Software
---
MickeyMousePark.com is not associated in any official way with the Walt Disney Company,
its subsidiaries, or its affiliates. The official Disney site is available at
disney.com
Troubleshooting Info:

BrowserBrand: IE
LocalHost: NO
BrowserOS:
BrowserServer: mickeymousepark.com
BrowserAgent:CCBot/2.0 (https://commoncrawl.org/faq/)
BrowserURL:Page=5&Ident=3640
BrowserCurrentPage: /disneyland-article.aspx
Login: 0
FilterBy: 0
SortBy: 0