How We Rode 17 Attractions In One Day With Time To Spare Using Apps As Our Guide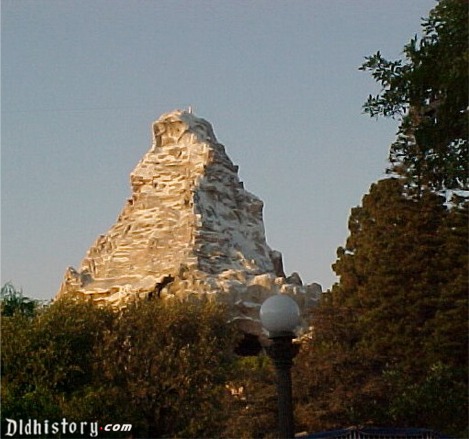 ID:
TMS-3929
Source:
geekwire.com
Author:
Frank Catalano
Dateline:
Posted:
Status:
Current
Apologies to Walt, but Disneyland might now be described as, "The app-iest place on Earth." Or it should be if you want the best vacation experience with the least time standing in lines.

Crowds and long attraction waits at the original Anaheim park and its Disneyland Resort neighbor, Disney California Adventure, may suck joy out of even this happiest place. But turning to technology before leaving home, and relying on it once inside the parks, can help relieve a lot of the will-we-see-it-all anxiety.

That's what I discovered on a recent long weekend exploration of Disneyland Resort. I was visiting with my wife Dee Dee on regular, fully paid 3-Day Park Hopper tickets. No special GeekWire contributor treatment for us. So this advice will likely work for you as well.

At least it will if you (and, importantly, those with whom you're traveling) don't mind giving up some spontaneity in favor of time-saving digital direction. We were two adults, no kids, and tended to agree on what we wanted to do. As with all Disney vacation advice, YMMV (Your Magic May Vary).

Dueling Disneyland apps

For decades of visits, starting with my childhood in southern California, the usual Disneyland routine was to show up at the park, buy the tickets, grab a paper guide map, and then run to the most thrilling rides at a time when E ticket was not shorthand for "electronic ticket."

Today, you can do much of this through the official Disneyland Resort smartphone app. The free app lets you buy park tickets (or store the bar codes of already-purchased physical tickets for entry scans), check park hours and show times, and reserve dining. All are useful before you arrive.

But is this one app enough? In our experience, no.

That's why we turned to the popular app Lines. It's from the creators of The Unofficial Guide to Disneyland and the related website TouringPlans.com. The app recommends which rides to see, in what order, to minimize time in line, based on historic data and your group's preferences. Lines is free, but requires an annual subscription to use two of its more powerful features: real-time attraction wait times and a calendar that forecasts overall crowds at each of the parks on any given day.

One subscription applies to both the TouringPlans.com website and the Lines app. We found it to be reasonable. A Disneyland Resort subscription is $7.95 for a year, even less if you also buy the Unofficial Guide book. We did, from Amazon, and paid $14.73 for the book and $5.17 for the one-year subscription. There are also subscriptions and books for Walt Disney World, if you're heading to Orlando.

The official Disneyland Resort app also has an premium upsell within it for a newer feature called MaxPass. For an additional $10 per ticket per day, MaxPass gives you the option to get advance FastPass ride entry time reservations (to minimize line waits) directly from inside the app without having to visit the physical FastPass distribution kiosks next to the rides that accept it. MaxPass also allows unlimited downloads of PhotoPass pictures taken on attractions and in the park. And, of course, if you buy your entry tickets from within the official Disneyland app, that costs extra as well.

There are several more features in each, such as restaurant menus and prices in the Lines app and mobile meal ordering in the Disneyland app. But candidly, we were all about the rides.

Prepare to meet your Mouse

The first preparation step was to download the Android versions of the two apps to our Samsung Galaxy 7S phones. Both apps are also available for Apple's iOS. I immediately noticed that the official Disney app had the graphically richer and more modern interface, while the unofficial Lines app was more text-based and utilitarian in appearance.

The next very important step? Decide which attractions you absolutely must ride.

But I want to be child-like and sugar-fueled, I hear you cry. That sounds like work and this is supposed to be fun.

The flaw with a Peter-Pan-on-the-fly approach is that to use either app effectively when you're in the park, you have to know what it is you'll be disappointed to not experience. Besides, there's legit research that's found simply planning a vacation actually boosts happiness due to anticipation.

We'd visited the parks before, so choosing must-do rides was easier for us. But for newbies and those who haven't been in a long time, there are good descriptions of the attractions on many websites, including MickeyMousePark.com and the official Disneyland Resort site. Also a good idea: Check which rides are closed for refurbishment on either site.

Armed with our must-sees and the days we knew we'd be there, we went to the TouringPlans.com site to create personalized touring plans. That meant, for each day, picking the park, the attractions, and our expected park arrival and departure times. We could have done this on our smartphones, but we used a laptop so we could better see more options on a larger screen.

The first thing we noticed was that TouringPlans.com's crowd forecast for both parks was average in intensity, but increasing over our three days (two of the three nights were high school Grad Nites). That gave us a heads up as to when lines were likely to be longer.

We knew we wouldn't have full first day in a park due to an arrival flight that morning, so for Friday we picked the smaller Disney California Adventure. Saturday, we chose Disneyland with a "Magic Morning" early entry included with our Park Hopper tickets. And for Sunday, also a partial day due to a flight home, we created a small plan for each park to cover our less important attraction choices.

The Lines app asked us to select how fast we walk, whether to minimize waiting or walking, if we'd be using a MaxPass, or if we had a FastPass runner who'd scamper and get our physical kiosk FastPass reservations while the rest of our group hoofed it to the next attraction. We chose "average," "balance," "no," and "no." We also decided not to include meal or break times, assuming we'd snack while in motion.

TouringPlans.com also has several pre-configured plans highlighting popular attractions for adults, families, and parents with small children. These, too, can be customized, but we started from scratch for ours.

Then we clicked "Optimize." That applied estimated and real-time line data to organize the plan into a step-by-step itinerary. It had specific attraction arrival and wait times, and told us when to run and get a FastPass to ride an attraction later. I also printed out copies of the useful customized park maps with each step's location highlighted.

Now to the official Disneyland app. I easily photographed the bar codes of our physical Disneyland Resort tickets into the Disneyland app's My Tickets section. This also had the benefit of giving us a usable backup in case we ever misplaced the expensive paper ticket originals.

I double-checked and was delighted to find that an existing evening restaurant reservation appeared in the Disneyland app's My Plans section. I had made it on the Disneyland website months earlier using the same email address log-in credentials.

We were app ready.

Friday: a true Disney California Adventure

Our flight was early. So instead of getting to Disney California Adventure, our first park, at 11:30 am as planned, we arrived at 10:45 am.

We could have ironically stood and waited 45 minutes to start using the Lines itinerary we'd optimized the night before. Instead, I opened the app, changed our arrival time to 10:45 am, and pressed "Optimize." In less than 45 seconds, our plan steps had been re-ordered and re-timed for the day.

That meant instead of The Little Mermaid, we began with Monsters, Inc. We quickly made it through our first three attractions with virtually no waits (Lines accurately predicted that the Goofy's Sky School FastPass we picked up at the kiosk could be used immediately, bypassing those standing in a 30-minute regular line).

It was only when we got to the new - and packed - Guardians of the Galaxy Mission Breakout attraction that we hit our first glitch: battery life.

After we completed an itinerary step in Lines, we were supposed to open the app and click that the step was "Done." I assumed this was to allow for itinerary recalculation. But I'd also been checking the Disneyland app's wait times for comparison, and noticed every time I did so, its rich graphical park map slowly reloaded.

We'd been in the park less than an hour and I was already down to 75 percent battery. To make matters worse, the external recharging pack I'd purchased on Amazon, anticipating we'd need extra juice each day, was faulty. I'd charged it at home, but I hadn't tested it beforehand. It didn't work.

It was Dee Dee who had the brilliant thought of putting our phones into airplane mode when we weren't actively using them. Good idea: Switching in and out of airplane mode got my draining battery through the rest of the day.

Granted, I could have dropped $30 for a fully charged portable battery at one of four locations inside the park, with the ability to swap it out for a newly recharged one for free. But we had rides to ride, and I wasn't interested in stopping to buy a low-capacity battery pack.

Second lesson learned while in the Guardians line: the Lines app was almost always more accurate on wait times than the Disneyland app. There were occasions when even Disneyland's app and its posted wait time sign at the attraction didn't agree. For Guardians, Disney said there would be a 45 minute wait. Lines projected 25 minutes. The reality was 30 minutes. Advantage Lines.

By 2:00 pm, we'd arrived at our eighth and final attraction in the touring plan, the incredibly popular Radiator Springs Racers in Cars Land. We waited 48 minutes, our longest line of the day. But when we got to the front of it, one Disney cast member told me we were lucky. He said he rarely had seen waits of less than 90 to 120 minutes at any point this year.

It may have been both luck and Lines. We'd had the app re-optimize our itinerary a couple of times, and twice it had prompted us to pick up FastPass reservations. By 3:00 pm, we'd hit all the must-see attractions in Disney California Adventure and we were free to wander, shop, and watch parades.

First day results: Eight attractions in about four hours, no rushing, and lots of free time.

Saturday: Disneyland or die

If we were going to stress-test the Lines custom itineraries, it would be at Disneyland park. We had an ambitious schedule of 17 must-see attractions (I do like the original park). Lines had estimated it would require three FastPass reservations.

Our Park Hopper tickets included one day with "Magic Morning" early entry, and we planned to use it today. We arrived at 8:00 am, one hour before the park opened to the general public.

First problem: The Lines app wanted us to first grab a FastPass for Space Mountain and then ride it immediately, bypassing the regular line as we'd done with Goofy's Sky School a day earlier. However, the itinerary didn't recognize that Disneyland wasn't allowing the use of a FastPass until the posted 9:00 am opening time. We simply skipped that step and got in the regular line.

Second problem: In opening the Lines app afterward to click that Space Mountain was "Done," a web connectivity error repeatedly appeared instead of my itinerary. I apparently was in a part of the park where T-Mobile data coverage was poor (Disneyland Resort does have some WiFi hot spots, but they're far from ubiquitous). This was when having a printed paper copy of the itinerary helped. I was able to go to the next step on the map.

Despite these early morning glitches, by 1:52 pm we'd gone on 17 rides, including headliners Star Tours, Matterhorn Bobsleds, Indiana Jones Adventure, Splash Mountain, Big Thunder Mountain Railroad, Haunted Mansion, and Peter Pan's Flight. I'd walked 13,754 steps, my Fitbit declared. We had not waited in any line for more than 15-20 minutes. On a Saturday in June.

All of that, in less than six hours, with the rest of the day to freestyle.

Sunday and beyond: Do over and over

Our experience with the Lines app had been so successful, we scrapped our step-by-step touring plans for our third and final day. We'd managed to re-ride popular attractions and hop on our secondary choices on the previous two days, after we completed our Lines itineraries.

With that free time, we even braved It's a Small World.

But having let our smartphones, instead of our consciences, be our guides (sorry, Jiminy), I left Disneyland Resort with five tips for anyone else wanting a less-stressful yet satisfying park app experience:

Use both the official Disneyland and unofficial Lines apps. While the Lines app was unmatched in saving time waiting for attractions, only the Disneyland app can be used for mobile food ordering, making dining reservations, and - interestingly - canceling a FastPass you aren't going to use so you can get a new one for a different ride right away.

Bring paper or pixel backup. Smartphone connectivity goes down. If you have printed a paper copy of your Lines itinerary, it's easier to stay on track. Or better still, save a PDF version or photo of the printed version to your phone.

Carry a portable battery pack. Both apps can be battery sucks. Power outlets are hard to find in the parks and will slow you down as you wait for a charge to replenish. Drop $10-20 and get a good quality rechargeable battery for your smartphone. Test it before you arrive.

Optimize your Lines itinerary often. Since reality intervenes (rides do close, even temporarily, and crowd size forecasts may change), Lines is able to use current information to make sure you can keep moving and maximize your precious vacation time.

Consider MaxPass if you're certain you'll use it. We didn't opt for the Disneyland app's extra-cost MaxPass option. But it may be worthwhile if you want more rides that use FastPass, or if you plan to download a lot of park-taken photos. We didn't need it because our Lines plans were solid and we're into selfies.

With good planning and the right apps, Disneyland Resort itself may feel like a small world, after all.