How To Do Disneyland In A Day And Not Lose Your Mind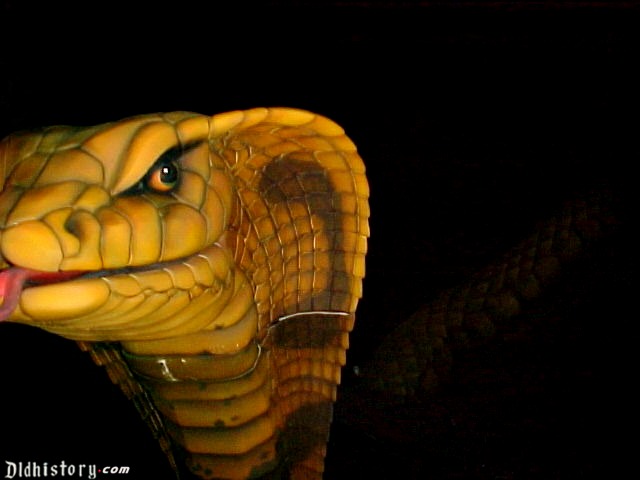 ID:
TMS-4086
Source:
Vancouver Courier
Author:
Grant Lawrence
Dateline:
Posted:
Status:
Current
Here's the story: you want to wish upon a star and take your kids to Disneyland, but you want to make it as pixie dust-magical, efficient and meltdown-free as possible.

I've always had a soft spot for Disneyland ever since my parents first took me when was I was seven years old. I loved it then and have always wanted to return with my own kids. My wife and I have managed to pull off the magic a few times, and have learned how to slam the entire experience into one long, fun-filled day devoid of any Donald Duck-like tantrums. Here's how to make your Disneyland experience as hakuna matata as possible:

Choose the right day to Dumbo dive-bomb Disneyland If you want to avoid as many lineups as possible, Disneyland's least busy month is February and the least busy day is Wednesday. We tested this a couple weeks ago and the park was relatively quiet. The goofiest times to go are weekends, holidays, spring break and Christmas.

Before you go

Download the Disneyland app. As soon as you're in the park, this app will be your magic mirror. It shows you the accurate wait times for all the rides, allows you to order food in advance, lets you know where and when the characters will be appearing and more.

Check online to make note of which rides offer a FastPass and which ones would be most suitable for your kids. Focus on those to experience a whole new world of efficiency. The FastPass allows you to dash past the line at the busiest rides and are definitely worth utilizing throughout the day.

You can also buy your park entry tickets online in advance, but if you want to avoid the exchange rate on your credit card, pay in cash at the ticket booth. Kids under three are free (let your conscience be your guide). Cash is also good to have on hand inside the park, as many items are priced square on the dollar, tax included.

And while all rides within Disneyland are free with your entrance fee, if you buy online, you can elect to also purchase a MaxPass at an extra $15 per ticket. More on this later.

Stuff to pack

Bring the bear necessities. Disneyland kindly allows you to pack in your own food and water, as long as none of it is packaged in glass. You should also think about bringing along a cellphone battery pack so you can charge your inevitably dead phone while on the move.

Bring jackets when it gets cool at night. On the off chance it rains, all the shops sell plastic rain ponchos for $10 each.

And if your children are under six, bring strollers for them. You'll get around the park like Peter Pan, and you will thank me when they both fall asleep in the strollers mid-afternoon, which will allow you and your partner to take turns riding Big Thunder Mountain Railroad while the other watches the snoozing kids. Disneyland rents strollers, too, but we've preferred to bring our own.

Manage expectations

You can check online to see which rides will be open or closed for maintenance. You don't want to be endlessly talking up the Pirates of the Caribbean to your kids only to find it shuttered for repairs.

Merchandise, candy and confections are everywhere in Disneyland. Set guidelines for your kids before you go, so they know what they can and cannot expect. We allow our kids to choose one thing to take home with them. Like Aladdin in the Cave of Wonders, they do so very carefully. Unfortunately, my son chose a First Order Judicial Stormtrooper Laser Axe, which almost broke my hand the first time he hit me with it.

On Disneyland day

Disneyland opens at 9 a.m. Try to arrive at the parking lot at 8:30 a.m. Before you even get into the park, mentally prepare yourself for five different lineups (parking, security, the tram that takes you to the front gate, ticket kiosk and main entrance). This scenario may turn you from beauty to beast before setting foot in Disneyland, but the lines all move quickly.

Once inside Disneyland, get moving. Walt Disney designed the park like an orange tree: the roots are the square at the front entrance, the trunk is Main Street and the various lands are the branches. The park was built to be enjoyed clockwise, starting in Adventureland and moving to Frontierland, then Fantasyland and finally Tomorrowland (Toontown is a dead end at the top of the park, but we never really make it in there, and the new Star Wars Land doesn't open until later this year.)

I'm a nostalgic purist, so we militantly follow Walt's clockwork orange plan. The first attraction we hit up to start our day is a 1955 original: Walt Disney's Enchanted Tiki Room. No thrills, no spills - just a bunch of singing animatronic birds, flowers and tikis.

Now that you've set the right vintage tone for the rest of your day, you'll want to get strategic. While the rest of your family joins the line for the African Cruise, run over to grab your Fast Passes for a busy nearby ride like Indiana Jones or the Haunted Mansion.

If you want to avoid breaking up the group and making mad scrambles all over the park while constantly checking your watch like the White Rabbit, you can also get that aforementioned MaxPass, which allows you to book as many FastPasses as you want on your phone with no time restrictions. That means you can happily bounce like Tigger from ride to ride with no waits.

Eating

There are restaurants everywhere, and some of the best are found in New Orleans Square, some with table service, most with counter service.

Closing it down

We usually go wall to wall, from opening to closing, and by the time we're finally trudging out of the Happiest Place on Earth at around 9 p.m., we've usually bagged between 15 and 20 rides, two meals, plenty of snacks and one toy per kid. After 12 hours of solid, exhausting fun, we're finally ready to let it go. And since our kids are usually sleeping beauties by the time we leave, we usually walk back to the car park rather than wake the kids to fold up the strollers for the tram.

To quote that tatted-up demigod Maui, you're welcome.