It Is Not Your Grandparents Disneyland Anymore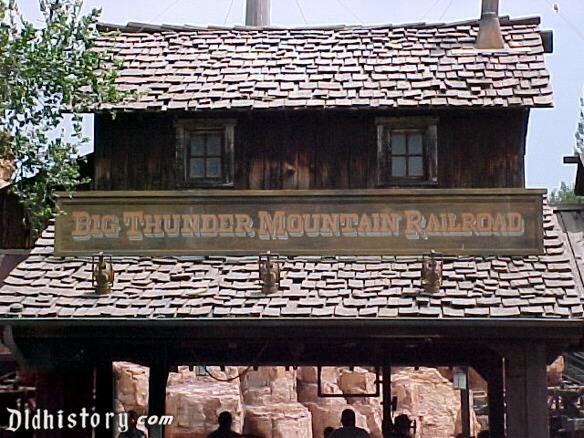 ID:
TMS-4393
Source:
creators.com
Author:
Jim Farber
Dateline:
Posted:
Status:
Current
When I first started going to Disneyland shortly after the park opened in 1955, the most advanced high-tech item you could buy was an authentic Davy Crockett coonskin cap. You wore it proudly and recorded your visit (in black and white) with your trusty Brownie Sure Shot camera.

Today you'll need a lot more interactive smartphone savvy if you and your children really want to explore Disneyland's hottest new attraction, Star Wars: Galaxy's Edge. Forget the era of E-tickets, those little green passports that got you on the best thrill rides the park had to offer. Today it's all about cellular connection.

You could, of course, just wander through this massive, billion-dollar re-creation of the planet Batuu, with its spaceport-size shopping mall, Black Spire Outpost and guest of honor, an awe-inspiring full-size incarnation of the Millennium Falcon. But if you and your tech-connected kids want to get the most out of your visit, the first thing you'll need to do is download the "Play Disney Parks" mobile app. Once you're in, it will give you access to the Star Wars: Datapad. Consider this your skeleton key.

It will not, however, circumvent the long line you can expect to stand in before you are allowed — as either a pilot, engineer or gunner— to climb into the cockpit for a hyperspace thrill ride on the Millennium Falcon: Smugglers Run. Sadly, those Disney Fast Passes that allow quicker access are not recognized off-world.

Personally, I'm more old-school, less video-game-oriented when it comes to thrill rides. I like my G-forces for real, not digitally enhanced and simulated. Give me Space Mountain, Big Thunder Mountain or the Matterhorn. Hey, I learned to drive on the Autopia!

At the moment Smugglers Run is the only operational ride on Batuu. The next big thing, Star Wars: Rise of the Resistance, is still under construction with no opening date announced. The official response from Disney explains, "We are pushing the boundaries of innovation and technology with these signature attractions and will not open an attraction until it exceeds our expectations."

That being said, rumors are flying that it will be a "real ride" (as opposed to the video-game bouncy, bouncy simulation of Smugglers Run), more akin to the explorative journey of Pirates of the Caribbean — complete with a tractor beam capable of elevating an entire space vehicle of some kind into the hold of an Imperial Cruiser.

Let's be honest. With the exception of Smugglers Run, Galaxy's Edge is designed with one purpose in mind: getting you to buy something, say a custom-designed light saber or droid kit (starting at $99 with additional options available); a frothy green concoction just like the one Aunt Beru made for Luke Skywalker (also available in blue); Ronto's Roasters, where a rocket blaster is used to broil hot dogs; and First Order Cargo, an outfitters store for would-be Imperial Storm Troopers complete with recruiting posters encouraging you to "Enlist Today, We Have a Place for You!"

And then there's your handy-dandy Datapad to play with. It has lots of keen applications. Use it to scan and translate Auerbesh, the official language for signage at Black Spire Outpost. Use it to intercept messages or search for secret codes leading to Resistance contraband. And then there's my personal favorite — sign a loyalty oath pledging your allegiance to the First Order (formerly known as the Empire), that hearty band of never-give-up fighters in the Resistance, or you can designate yourself a "Scoundrel" in the "I have a bad feeling about this" Han Solo tradition.

As you wander, you might run into Chewbacca, Rey or other assorted characters. And don't be surprised if you're harassed by a cadre of Storm Troopers on the lookout for suspicious visitors. You can stop in at Oga's Cantina for an assortment of interplanetary alcoholic drinks (a Disneyland first). Just don't expect to run into a rowdy crowd of aliens or that groovy house band from Tatooine.

To get to Star Wars: Galaxy's Edge, head down Main Street (that nostalgic homage to Walt Disney's hometown of Marceline, Missouri); take a left at Sleeping Beauty's recently refurbished, candy-bright castle; enter good old Frontierland (minus the coonskin caps); stroll through New Orleans Square past the Haunted Mansion; bear to the right; and you're there. It's the planet with the Millennium Falcon parked in back. Have fun, and as writers are wont to say, "Metaphors be with you!"

---
MickeyMousePark.com
---
Copyright: (c) 1997-2022 by
ThrillMountain Software
---
MickeyMousePark.com is not associated in any official way with the Walt Disney Company,
its subsidiaries, or its affiliates. The official Disney site is available at
disney.com
Troubleshooting Info:

BrowserBrand: IE
Mobile: NO
LocalHost: NO
BrowserOS:
BrowserServer: mickeymousepark.com
BrowserAgent:CCBot/2.0 (https://commoncrawl.org/faq/)
BrowserURL:Page=5&Ident=4393
BrowserCurrentPage: /disneyland-article.aspx
Login: 0
FilterBy: 0
SortBy: 0
DB: MMParkB