Mouse Trap Resistance Is Futile From Disney Family Appeal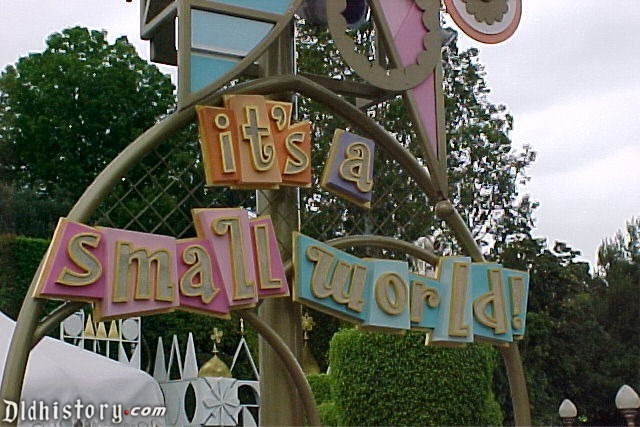 ID:
TMS-4490
Source:
theeagle.com
Author:
Rob Clark
Dateline:
Posted:
Status:
Current
There are generally three reactions when you tell someone you're taking a family vacation to Disney World:

• Excitement/jealousy: "How fun, you'll have a blast!"

• Financial concern: "Man, that costs an arm and a leg."

• Outright disdain: "Yeesh. Why?"

The "happiest place on Earth" isn't for everyone, especially in Orlando's summer swelter. As comedian Jim Gaffigan once said, "How can I spend an enormous amount of money, be uncomfortable and listen to my children complain and whine? Disney!"

But my household is smack dab in Disney's strike zone. There's no denying it. We are suckers for Mickey Mouse and his minions. In explaining to my children the massive scope of Disney's entertainment reach — including owning family favorites Star Wars, Fox (and therefore The Simpsons), ESPN and Marvel — I went ahead and added "us" into that list.

So the Magic Kingdom is indeed magical for my crew. You have to hand it to Disney — no one presents family entertainment any better. For all the hand-wringing about saving enough money to make the trip, that all floats away as the old-timey music plays on Main Street, while the sweet confection smell wafts out of the candy stores and dessert parlors and Cinderella's castle comes into view.

For those who have visited multiple times, it's hard to not get swept up in the nostalgia, even if it's memories like, "How did I ever think It's a Small World was entertaining?" A family tug-of-war came to mind at Space Mountain. On a trip to Disneyland in California when I was 7, my dear mother didn't think I was ready for such a ride. My Dad differed, and thought I'd love it. He won, and he was right, though Mom's points were perfectly reasonable.

That came rushing back this summer. Our youngest, age 6, was tall enough to ride Space Mountain, but I had Mom's old worries. After the first dip, my daughter squealed, "This is awesome!" She even did the arms-in-the-air bit and continued that on almost every ride, though I advised her it wasn't really needed on the carousel. Or the Monorail. Or the car ride home.

Random entertainment is at every turn, including homemade T-shirts, which are often matching among big groups. There's a Little Mermaid deep cut here ("Dinglehopper hair, don't care"), a "This place is pricey" reference there ("Most expensive day ever"). Alas, editing is needed everywhere: A couple wore matching shirts that showed affection for Mickey, and riffed on Toni Basil's 1982 pop hit Mickey. The execution in grammar fell short, unfortunately, and it read "Oh Mickey, Your So Fine."

A puzzling part of the Magic Kingdom is the log-flume ride Splash Mountain. It's the lone acknowledgement of Song of the South, the 1946 film that brought the Uncle Remus stories of Brer Rabbit, Brer Fox and Brer Bear to the big screen in a blend of live action and animation. It won an Oscar for the chipper Zip-a-Dee-Doo-Dah — perhaps the Disney-ist song of all Disney songs — and an honorary Oscar for James Baskett, who played Uncle Remus. But the film was criticized for its plantation portrayal of black people during Reconstruction, along with the cartoon characters' stereotypical voices and some of the storylines. It was problematic then and more problematic now. That has kept Song of the South under wraps since a 1986 theatrical re-release, and out of home video releases.

Yet there is animatronic Brer Rabbit on Splash Mountain, trying to outsmart his bumbling fox and bear captors. Kids see the appealing characters but have no frame of reference. Even the Winnie-the-Pooh ride plainly spells out the bear's adventures with oversized book-page explanations. On Splash Mountain, children probably think, "Brer who? What's a briar patch? What exactly is going on here?" But the ride itself is pleasant, the songs are infectious, and there's a big plunge and splash toward the end. Questions of context are mostly forgotten as riders compare who is the most soaked.

Then again, overthinking things can put a damper on Disney. There is plenty of fun to be had, including people-watching. Take a break, get a ridiculous dessert concoction and take it all in: parents shuffling strollers, all kinds of international tourists, friendly and helpful staff, costumed characters, kids that are having the time of their lives and kids that are throwing epic tantrums.

Something that is in short supply in such settings is spatial awareness. "There are 11 of us in this group, so let's all lock arms and mosey to the next ride, blocking everyone around us." They're all wearing matching shirts, but you can't get around them to see, so you assume the shirts say "We're Obnoxious," with Mickey ears on the "o"s.

But these are pet peeves, and you do have to let go a bit. Accept the long lines (which are often manageable thanks to Disney's "Fast Pass" system), embrace the inconveniences and don't sweat the inconsiderate. Anticipate the weariness that sets in as the sun goes down, but hang in there or you'll miss the fireworks and hate yourself in the morning.

The smiles on the kids' faces and the memories made are more than worth it. You may even get wistful as you drive away and see the big sign that says "See you real soon!" My wallet says no, but my brain knows better: That varmint Mickey is probably right.