Ogas Cantina In Galaxys Edge Named One Of Americas Best Bars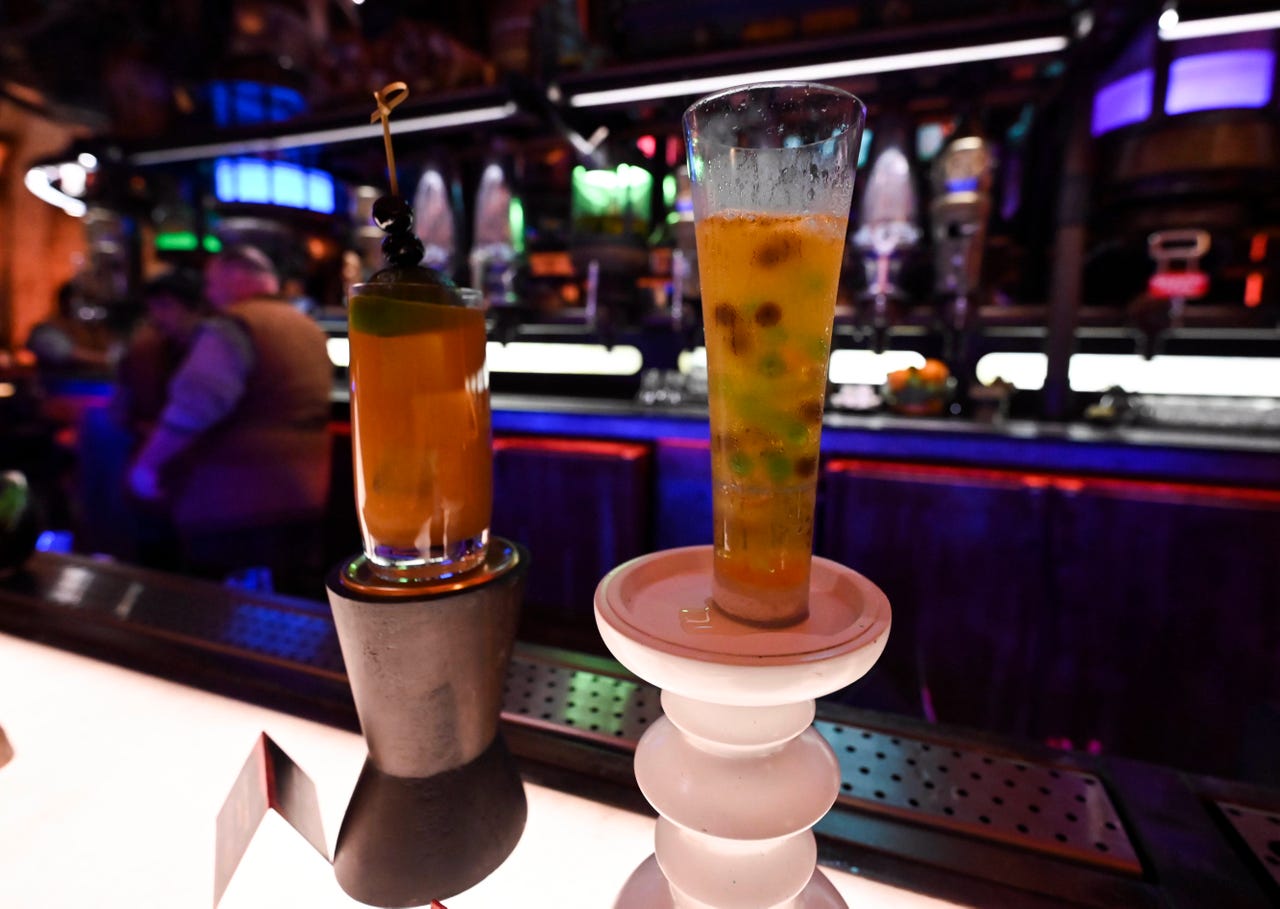 ID:
TMS-4659
Source:
insidethemagic.net
Author:
Ryan Ogilvie
Dateline:
Posted:
Status:
Current
While the opening of Galaxy's Edge at both Disneyland and Disney's Hollywood Studios may have split some Star Wars fans down the middle, one thing every fan seemed to agree on was that Oga's Cantina was a pure delight for any fan.

Now it would seem the bar is being recognized for its greatness as Esquire recently included it on its yearly list of the best bars in America.

The quote taken directly from the entry reads:

For many, the first memory of a bar is likely Episode IV's cantina scene—who didn't want to hang out there? That would explain the constant lines outside Oga's Cantina, a part of the Star Wars theme park, Galaxy's Edge. But it is worth the wait to have that proto–bar fantasy fulfilled. There are smoking drinks in neon colors, a starship pilot turned DJ, and—who knows?—Han Solo might just slide in next to you. 351 South Studio Drive, Lake Buena Vista, Florida

While we have met several people who think the bar is too busy and the cause of a little anxiety, for the most part, the bar has had nothing but good feedback from guests. Sure, in my opinion, the drinks are a little on the pricey side and yeah the bar could benefit from a few roaming Star Wars characters every now and again, but the ability to sit (or stand) and have a drink in a bar that feels like it is in the world of Star Wars is simply incredible.

From DJ Rex and the design of the bar to the atmosphere and happiness you can hear from all Star Wars fans in the room, it really is a wonderful place to experience. With drink names like the 'Jedi Mind Trick' and 'Oga's Obsession' and many including wild ingredients like popping pearls, the bar in Star Wars land really is incredible.

So how did Oga's Cantina make it into this list? Well put simply, one of the best bars in America is defined as "a place you can't just wait to experience again" and we couldn't think of a better way to describe Oga's Cantina in Galaxy's Edge.

---
MickeyMousePark.com
---
Copyright: (c) 1997-2022 by
ThrillMountain Software
---
MickeyMousePark.com is not associated in any official way with the Walt Disney Company,
its subsidiaries, or its affiliates. The official Disney site is available at
disney.com
Troubleshooting Info:

BrowserBrand: IE
Mobile: NO
LocalHost: NO
BrowserOS:
BrowserServer: mickeymousepark.com
BrowserAgent:CCBot/2.0 (https://commoncrawl.org/faq/)
BrowserURL:Page=5&Ident=4659
BrowserCurrentPage: /disneyland-article.aspx
Login: 0
FilterBy: 0
SortBy: 0
DB: MMParkB