10 Things That Disneyland Took From Disney World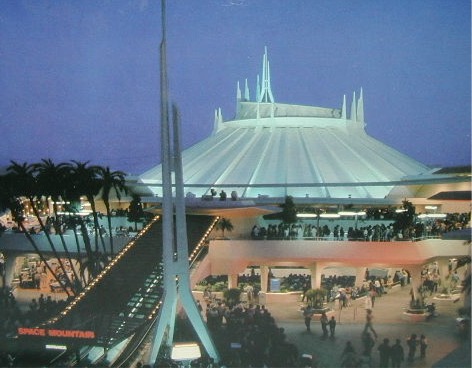 ID:
TMS-4662
Source:
screenrant.com
Author:
Zach Gass
Dateline:
Posted:
Status:
Current
Disneyland was Walt Disney's revolutionary theme park that brought families together, but his "Florida Project" was designed to be a constantly evolving endeavor that would be unlike anything his original had done before. This has become more or less true as decades have rolled on.

While Disneyland remains the gold standard, Walt Disney World is the bigger and better version. So much so, in fact, Disneyland has had the habit of taking rides and attractions from it's younger counterpart as early as the 70s. The question is, just how much did Disneyland take, and how did it compare to the originals?

10

The Country Bear Jamboree

A cult classic amongst die-hard Disney buffs, the Country Bear Jamboree is an animatronic experience that, while slightly dated, is a shining example of Disney Imagineering. It was so popular in the 70s that Disneyland had to get its own version sometime after. However, the version seen in Disneyland's Critter Country, despite seasonal overlays and extras, was soon replaced by The Many Adventures of Winnie the Pooh.

9

Captain EO

Speaking of cult favorites, there was no Disney favorite so ridiculously stuck in the 80s than Captain EO. A collaboration between George Lucas, Francis Ford Coppola, and the Prince of Pop himself, Michale Jackson, was at one time one of the coolest attractions at Disney's Epcot.

Since the 3D film had such an awesome futuristic aesthetic, it was practically built for the original Tomorrowland in Disneyland. Although Captain EO made a brief return in Epcot, the same could not be said for the Disneyland version.

8

Turtle Talk With Crush

This one is definitely a delight amongst younger guests at the parks, Turtle Talk With Crush made its debut at Epcot in 2004. A year later, Disneyland's California Adventure was given its own version. The experience is an interactive meet-and-greet with Pixar's surfer-dude sea turtle who can communicate with the guests, furthering the immersion Disney is famous for. Not a classic attraction, but a smart move.

7

The Many Adventures Of Winnie The Pooh

Winnie the Pooh has been a Disney icon since Walt's time, so it makes sense that his original park would need an attraction dedicated to the silly old bear.

Unfortunately for Pooh, he wouldn't get his own ride until 1999, and that was at Orlando's Magic Kingdom, not Disneyland. In fact, Disneyland didn't even get a version until 2005. Better late than never, right?

6

Mickey's Philharmagic

One of the hidden gems of the Magic Kingdom has to be Mickey's Philharmagic, a 4D film experience that takes guests on a magical journey through their favorite Disney musical moments, including sequences inspired by "The Sorcerer's Apprentice," "Be Our Guest," and "I Just Can't Wait To Be King." It soon became a favorite place to catch some classic Disney magic, and yet Disneyland didn't get a version of attraction until April of 2019.

5

Toy Story Midway Mania

"Midway Mania! You'll love this game, it's so insania!" This 4D shooting gallery is easily a ride intended for the entire family, and it's no wonder that it soon became a fan-favorite of Hollywood Studios that would be the impetus for a full-blown Toy Story park.

Although it only appeared in Disneyland's California adventure a mere month after the original, it still counts as another victory for the kingdom in Orlando.

4

Buzz Lightyear's Space Ranger Spin

Think of Buzz Lightyear's Space Ranger Spin as an upgraded version of the previous attraction. Instead of a 4D movie experience, this ride sees guests transported into a toy sci-fi world with evil robots, giant alien monsters, and an encounter with Emporer Zurg himself.

The Magic Kingdom original predates it's Disneyland twin by a full seven years. However, the Disneyland version has the honor of bringing some characters from Buzz Lightyear of Star Command along for the ride. Who can say no to that kind of fan-service?

3

Twilight Zone Tower Of Terror

Picture, if you will, a Disney Parks attraction inspired by one of the most frightening and unsettling shows ever to step foot into the realm of the supernatural, a ride inspired by... The Twilight Zone.

Although the Disneyland version was replaced by Marvel's Guardian's of the Galaxy, The California park didn't even get a version until a full decade after the Walt Disney World attraction opened. At least now the Guardians will be joining fans down at Epcot in due time.

2

Space Mountain

The original Disney World copycat was none other than Space Mountain. The ride itself was made to attract older guests and to appeal to a teen and adult demographic. This worked so well that Disneyland absolutely had to have a version in their park. The problem with that was that the original ride clashed against the backdrop between Fantasyland and Tomorrowland, which a paint job shortly fixed.

1

Mickey And Minnie's Runaway Railway

Of course, the trend of copying Disney World's rides hasn't stopped even today with the inclusion of Mickey and Minnie's Runaway Railway. Granted, both parks were signed on to have this ride from the get-go, but Hollywood Studios still technically gets first dibs on it.

Now, both parks can enjoy this 2.5D adventure through the animated world of Mickey and Friends. Eat your heart out, Roger Rabbit.