A Walk Through Sleeping Beauty Castle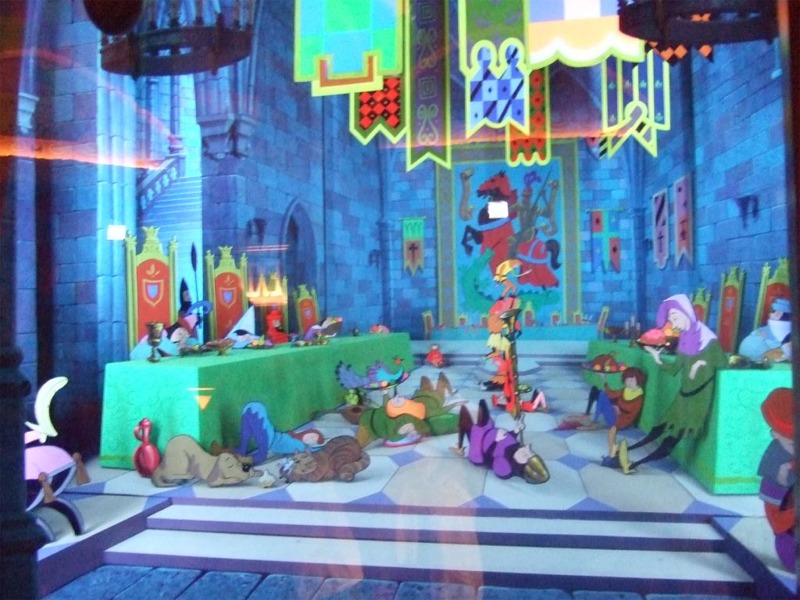 ID:
TMS-4680
Source:
thekingdominsider.com
Author:
Kristin Swan
Dateline:
Posted:
Status:
Current
Sleeping Beauty has long been a favorite Disney classic of mine. I remember the first time I watched the movie on VHS that my mom bought me at Blockbuster. I immediately fell in love with Aurora singing "Once Upon a Dream" and have been smitten with the film and music ever since.

Once Disneyland reopens I know one of the first attractions I will head to is the castle. The Sleeping Beauty Castle, inspired by the Neuschwanstein castle in Bavaria, made its debut at Disneyland park in 1955 almost 4 years before the film itself premiered. A couple years after opening, Guests were able to walk through the previously unexplored winding passageways of the castle while viewing dioramas that told the story of Sleeping Beauty.

The walkthrough was closed down in October of 2001 and was "reawakened" in 2008 enhanced with new technology in honor of the 50th anniversary re-release of Disney's Sleeping Beauty. If you don't mind walking up stairs, the castle is such an enchanting attraction to walk through. It's the perfect way to immerse yourself into the story of Sleeping Beauty and really feel the magic of the fairytale.

The castle walkthrough entrance is on the west side of the building inside Fantasyland. Guests first see a large medieval-themed story book open to a page that announces the birth of the princess Aurora.

There are 14 different scenes inside the castle and you can spend countless minutes at each scene. My personal favorite scenes are Aurora sleeping (image below), the Grand Hall where the Fauna, Flora, and Merryweather are putting everyone to sleep, and Maleficent as a dragon fighting Prince Phillip through the thorns. There are also many fun and magical features inside the castle such as the "Corridor of Goons." If you try to pull the wooden door that is slightly ajar and adorned with chains and padlocks, the door will magically slam itself shut and you will hear all of the locks locking themselves!

Before you exit the castle a shadow of Maleficent is eerily cast on the stone walls and her evil laugh echoes in the chamber around you. You will quickly leave the evil villain behind you as "Once Upon a Dream" serenades you out. A replica of the Sleeping Beauty book (from the movie) stands by the exit where Merryweather and Flora magically turns Aurora's dress from blue to pink right on the pages!

---
MickeyMousePark.com
Contact Us
Privacy
Payment Options
Disclaimer
Email Policy
Site Map
Clear Cookie
---
Copyright: (c) 1997-2020 by
ThrillMountain Software
---
MickeyMousePark.com is not associated in any official way with the Walt Disney Company,
its subsidiaries, or its affiliates. The official Disney site is available at
disney.com
Troubleshooting Info:

BrowserBrand: IE
LocalHost: NO
BrowserOS:
BrowserServer: mickeymousepark.com
BrowserAgent:CCBot/2.0 (https://commoncrawl.org/faq/)
BrowserURL:Page=5&Ident=4680&FontSize=2
BrowserCurrentPage: /disneyland-article.aspx
Login: 0
FilterBy: 0
SortBy: 0