Mr Disneyland Ron Dominguez Passes Away On New Years Day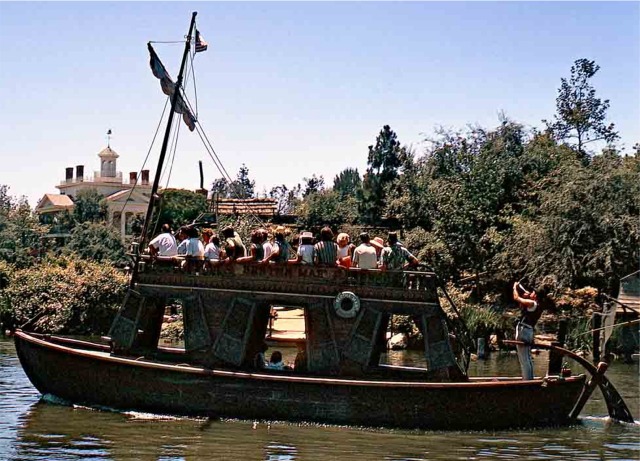 ID:
TMS-4703
Source:
insidethemagic.net
Author:
Rebekah Barton
Dateline:
Posted:
Status:
Current
The year has started off on a sad note for the family and friends of Disney Legend Ron Dominguez, also fondly referred to as "Mr. Disneyland."

Disneyland Alumni Club Facebook group member Mark Eades shared the unfortunate news, writing:

Some sad news to start the new year. The Disneyland Alumni Club has learned that Ron Dominguez, to many known as "Mr. Disneyland, and a former executive Vice President of Disneyland, and a Disney Legend, passed away early today, January 1, 2021. He was 85.

Mr. Dominguez's cause of death was not immediately apparent from the post.

Current Walt Disney Company Parks, Experiences and Products Chairman Josh D'Amaro has shared a statement regarding Mr. Dominguez's passing via D23:

"We are saddened to have lost a very dear member of our family, Ron Dominguez. Ron's contributions to Disneyland are nearly incalculable. He was well-known among the cast and community throughout his tenure at the park and continued to show his support long after his retirement, guiding and mentoring leaders, including me, for decades. I am personally grateful for all that he has done for Disney, and want to express my deepest condolences to his family on behalf of every Disney Parks cast member around the world."

The iconic Disney employee was inducted as an official Disney Legend in 2000 and D23 shares these details about his life:

His family originally owned and lived on 10 acres of the orange grove-covered property that was purchased by Walt Disney for his theme park in 1954.

"Our house was located right about where the entrance to Pirates of the Caribbean and Cafe Orleans are today," he once recalled. "The day we moved out, in August of 1954, we were walking in ditches and holes. Things were popping up around us because construction had to move ahead. They built Disneyland in a year."

Ron, his mother and brother all grew up on the Anaheim property. They had inherited it from Ron's grandfather, who had purchased 30 acres of land in the area in the late 1800s. The day they moved away was bittersweet; as Ron recalled, "It was a very emotional day."

As D23's biography shares, Mr. Dominguez began his time at The Walt Disney Company as a 20-year-old Disneyland ticket taker and worked his way up. One of his most memorable roles — which he didn't relish because of the attention he received — was as Davy Crockett on the Disneyland Park Keel Boats.

Eventually, Mr. Dominguez became Assistant Supervisor of Frontierland, ultimately being promoted all the way up to general manager of the entirety of Disneyland — although the Anaheim Disney Park was closed for most of 2020 due to the coronavirus pandemic, it celebrated its 65th anniversary on July 15.

Mr. Dominguez continued his work at Disney throughout his career, eventually serving as executive vice president, Walt Disney Attractions, West Coast before his retirement in 1994. During his time in this role, he was instrumental in the development of Disney California Adventure theme park.

Like Disneyland itself, there was a frantic rush to finish building for the announced opening only a few months hence. The "about August 15th" date was purposely vague. The first seven rooms actually opened in October 1955, still an impressive feat, and an eighth room served as the hotel's office and lobby. The rest of the rooms would be finished over the ensuing months.

---
MickeyMousePark.com
---
Copyright: (c) 1997-2023 by
ThrillMountain Software
---
MickeyMousePark.com is not associated in any official way with the Walt Disney Company,
its subsidiaries, or its affiliates. The official Disney site is available at
disney.com
Troubleshooting Info:

BrowserBrand: IE
Mobile: NO
LocalHost: NO
BrowserOS:
BrowserServer: mickeymousepark.com
BrowserAgent:CCBot/2.0 (https://commoncrawl.org/faq/)
BrowserURL:Page=5&Ident=4703
BrowserCurrentPage: /disneyland-article.aspx
Login: 0
FilterBy: 0
SortBy: 0
DB: MMParkA