Cast Members Testing Davy Crocketts Explorer Canoes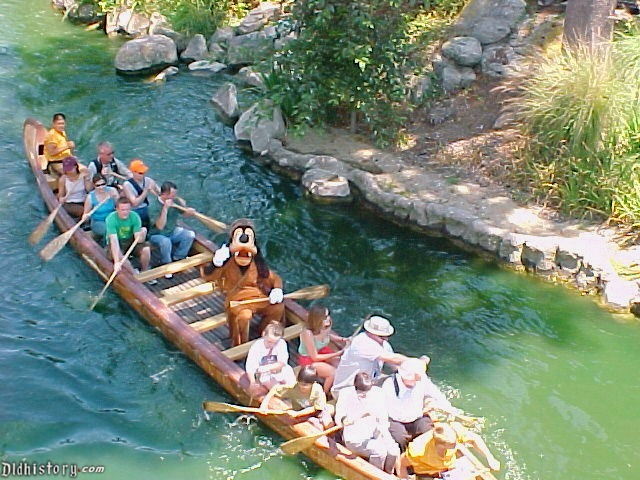 ID:
TMS-4767
Source:
insidethemagic.net
Author:
Jenny Patterson
Dateline:
Posted:
Status:
Current
Over the last few weeks, Disney fans have been excited to see progress at the Disneyland Resort. Recently, we shared that Disneyland is prepping many restaurants to reopen very soon in Disneyland and Disney California Adventure Parks, and Avengers Campus is allowing Guests to fully enjoy their own Marvel experience with super hero interactions happening in every corner.

With Disneyland prepared to ramp up operations and allow out-of-state visitors to return to The Happiest Place on Earth, we are noticing many Disneyland attractions are being tested, including Davy Crockett's Explorer Canoes!

Is Davy Crockett's Explorer Canoes back?

Due to social distancing measures, Disneyland made the choice to not operate the canoes, along with Nemo's Submarine Voyage and Storybook Land Canal Boats, when the theme park first reopened on April 30.

As the state of California prepares to eliminate pandemic guidelines on June 15, Disneyland is busy working on bringing most of its Cast Members, attractions, and dining options back. According to a Reddit post, Cast Members were seen paddling down the Rivers of America and testing out the canoes on the Rivers of America.

Keep in mind, Disney has not officially announced when Davy Crockett's Explorer Canoes will return. Currently, the official Disneyland website states that this attraction is temporarily unavailable.

Also to note, while California has stated that certain pandemic restrictions will be changed, Disney has yet to announce what they will do when it comes to mask mandates, social distancing, and allowing the parks to fully operate. We do know that California theme parks will not be required to limit capacity or implement social distancing from June 15 onward, but we are still waiting for Disney to release more details regarding whether their current health and safety measures will change and when.

Experiencing Davy Crockett's Explorer Canoes Davy Crockett's Explorer Canoes is an experience, unlike any other theme park attraction. This special Disneyland ride in the Rivers of America allows Guests to be the driver and take in all the views of Critter Country, Frontierland, and New Orleans Square.

For those who are unaware, Davy Crockett's Explorer Canoes are located in between Hungry Bear Restaurant and The Briar Patch next to Splash Mountain in Critter Country. When you board the canoes, you will often see the Sailing Ship Columbia at the dock or sailing around the rivers.

The official Disneyland website states,

Named after the legendary 19th century icon, Davy Crockett's Explorer Canoes lets you travel back to a time when water was the way to go.

The 20-passenger vessels are real, free-floating canoes; there is no motor and no track. Modeled after the boats that early Native American and European explorers used, these 35-foot-long canoes are powered entirely by paddles.

As you cruise full-circle around the island, charming surprises await you around every bend. Come grab a paddle and discover the wonders of the last great frontier!

---
MickeyMousePark.com
---
Copyright: (c) 1997-2023 by
ThrillMountain Software
---
MickeyMousePark.com is not associated in any official way with the Walt Disney Company,
its subsidiaries, or its affiliates. The official Disney site is available at
disney.com
Troubleshooting Info:

BrowserBrand: IE
Mobile: NO
LocalHost: NO
BrowserOS:
BrowserServer: mickeymousepark.com
BrowserAgent:CCBot/2.0 (https://commoncrawl.org/faq/)
BrowserURL:Page=5&Ident=4767
BrowserCurrentPage: /disneyland-article.aspx
Login: 0
FilterBy: 0
SortBy: 0
DB: MMParkA