Secret Way To Make This Ride Even More Terrifying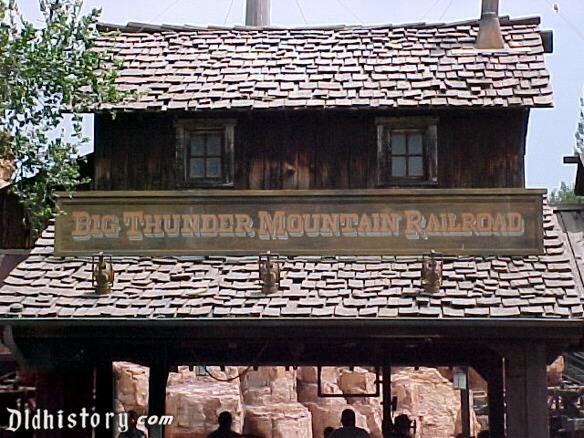 ID:
TMS-4913
Source:
insidethemagic.net
Author:
Luke Dammann
Dateline:
Posted:
Status:
Current
While Walt Disney World is a huge Resort featuring tons of attractions within its four Parks, many Guests prefer the iconic Disneyland when on going on vacation. Something about Disneyland is so magical and so, well, "Disney". From classic rides like Mr. Toad's Wild Ride, Space Mountain , and Peter Pan's Flight to the original Sleeping Beauty Castle at the end of Main Street U.S.A., Disneyland is truly a Disney lover's paradise.

One attraction that stands above the rest (literally) is the Matterhorn Bobsleds ride. The ride is a dated coaster at this point but is filled with charm (and yetis). One Guest recently fled to social media and explained how to make this southern California ride even more terrifying. See the full post below:

The Madderhorn at night is legitimately terrifying

Also, protip. Lean way forward. It makes it MUCH less jerky

While some Guests would already call the ride scary, the Guest claims that riding the Matterhorn at night makes the ride "legitimately terrifying".

User u/SweetCatastrophex agreed with the statement:

I love Matterhorn at night; that's my favorite time to ride it.

User u/JerrodDRagon also agreed, saying:

I personally think it's the best way to end the day You get some great views of the park and really feels like a different ride at night

Another well-known tip at both Disneyland and Walt Disney World is to ride Big Thunder Mountain Railroad at night. This allows you to not only get a great view of the fireworks at night but also makes the ride feel a lot faster and scarier. Disneyland has had quite a year in 2021 after being closed due to the COVID-19 pandemic. 2021 saw the introduction of Disney Genie+ and Disney's Lightning Lane, a controversial addition to say the least, as well as the return of a fan-favorite character on Roger Rabbit's Car Toon Spin to the Disney Park.



---
MickeyMousePark.com
---
Copyright: (c) 1997-2023 by
ThrillMountain Software
---
MickeyMousePark.com is not associated in any official way with the Walt Disney Company,
its subsidiaries, or its affiliates. The official Disney site is available at
disney.com
Troubleshooting Info:

BrowserBrand: IE
Mobile: NO
LocalHost: NO
BrowserOS:
BrowserServer: mickeymousepark.com
BrowserAgent:CCBot/2.0 (https://commoncrawl.org/faq/)
BrowserURL:Page=5&Ident=4913
BrowserCurrentPage: /disneyland-article.aspx
Login: 0
FilterBy: 0
SortBy: 0
DB: MMParkB