Five Stages Of Disney Parks For Parents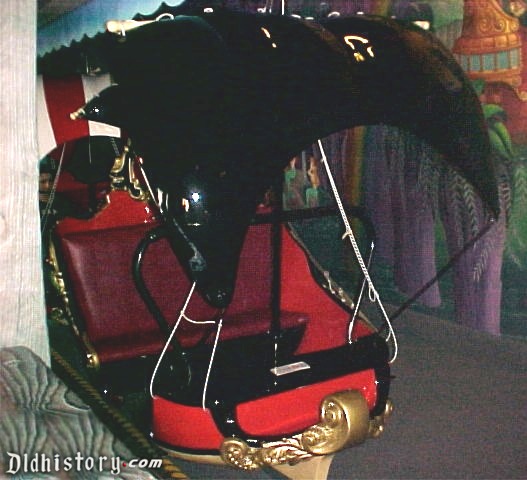 ID:
TMS-4972
Source:
travelpulse.com
Author:
Janeen Christoff
Dateline:
Posted:
Status:
Current
I've been talking about writing this story for years but until today, the eve of my youngest daughter's 13th birthday, it felt disingenuous.

Now that I officially have two teenagers, and have experienced all of these phases, I feel I can share what I have dubbed the "five stages of Disney" with parents.

The first is obviously the baby stage. I remember thinking what on earth will I do with a baby at Disneyland but after visiting the park, I learned that there's a lot.

This is the stage where parents are armed with a stroller, a baby carrier, a diaper bag – and the stage when their kid gets into the park for free!

The toddler phase is basically the workout stage. Chasing children through bustling Main Street, finding a place to park the stroller, watching their eyes light up on Peter Pan's Flight and recognizing Disney princesses for the first time. (Don't miss the Bibbidi Bobbidi Boutique!)

The roller coaster stage was a favorite. The best part is watching the excitement in their eyes when they measure up to the height for Space Mountain, Matterhorn and Big Thunder Mountain. Make sure you've ridden all the Disney dark rides and everything in Fantasyland to your heart's content because when they hit this phase, your kids aren't going to want to go back for a while.

As they got older, the fun does not wear off – even as they enter the tweenage stage (it just comes with more eye rolls). They become fans of Marvel and Star Wars as much as Cars and Toy Story and new frontiers await. They go on rides on their own. You, as parents, finally get a chance to visit the Lamplight Lounge or enjoy a leisurely meal at the Blue Bayou.

Then, before you know it, you have reached the fifth phase, the independent phase, where I am now. The kids run off to go to the parks on their own, they meet friends, they ride the Incredicoaster over and over, they shop with their own money and you just get a quick text to check in. If you're lucky, you get to ride a couple of rides with them.

So for those parents embarking on a Disney journey for the first time, enjoy the ride. Just like a roller coaster, there are many bumps along the way, you may get thrown for a loop and the ride ends way to quickly.

And to Disney, thank you for your dedication to immersive storytelling, bringing magical characters to life and creating many unforgettable childhood memories.

Here's to hoping there's a stage six!

---
MickeyMousePark.com
---
Copyright: (c) 1997-2023 by
ThrillMountain Software
---
MickeyMousePark.com is not associated in any official way with the Walt Disney Company,
its subsidiaries, or its affiliates. The official Disney site is available at
disney.com
Troubleshooting Info:

BrowserBrand: IE
Mobile: NO
LocalHost: NO
BrowserOS:
BrowserServer: mickeymousepark.com
BrowserAgent:CCBot/2.0 (https://commoncrawl.org/faq/)
BrowserURL:Page=5&Ident=4972
BrowserCurrentPage: /disneyland-article.aspx
Login: 0
FilterBy: 0
SortBy: 0
DB: MMParkA