A Guide To Fireworks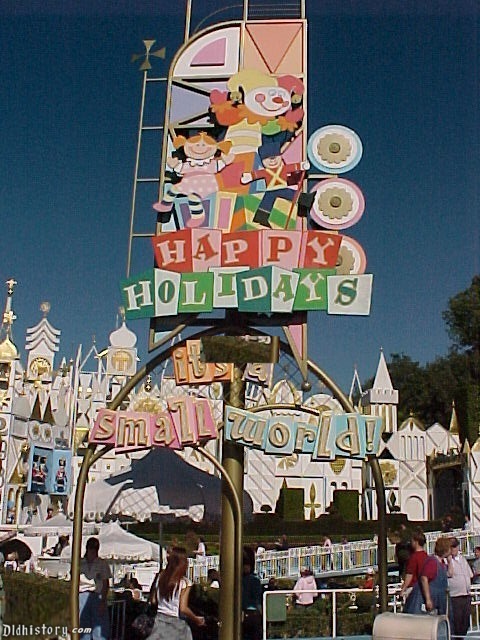 ID:
TMS-5139
Source:
wdw-magazine.com
Author:
Kathleen Lee
Dateline:
Posted:
Status:
Current
Disneyland fireworks are a spectacular way to end your night at the Happiest Place on Earth. There's nothing quite like seeing Tinkerbell fly through the sky and sprinkle the air with her pixie dust.

Read on for an overview of Disneyland fireworks shows, where to view them, and how to stake out a great spot on your next visit!

Fireworks Shows at Disneyland

Disneyland Forever (14 minutes long, showtime weekends at 9:30 PM) Disneyland Forever fireworks debuted as part of the 60th Anniversary. This show encompasses Walt's vision and dream of Disneyland. It features classic tunes from some of the most beloved movies, like Peter Pan, Mary Poppins, The Many Adventures of Winnie the Pooh, The Lion King, Frozen, and more. The combination of dazzling pyrotechnics and stunning visual projections make this show one to remember.

Disneyland Forever will end on Sept. 1st, 2022.

Mickey's Mix Magic (10 minutes long, showtime select nights at 9:30 PM) 'It's a party and you're all invited!' Mickey and Minnie are our hosts for this family-friendly dance party. Mickey's Mix Magic has colorful kaleidoscope projections and neon laser lights transforming Disneyland into a dance floor. On select nights, add pyrotechnics to the mix and this show is sure to blow your mind!

Expect to hear these hit Disney songs with a techno-pop twist from DJ Mickey Mouse.

"It's a Good Time"

"I Wanna Be Like You"

"Ev'rybody Wants to Be a Cat"

"Friend Like Me"

"Grim Grinning Ghosts"

"Un Poco Loco"

"Let It Go"

Halloween Screams (10 minutes long, select nights at 9:30 PM)

The Halloween season begins with a cackle and a shriek in Halloween Screams, the festive "spook-tacle" hosted by the Pumpkin King, Jack Skellington. In Halloween Screams, you will see Zero the ghost dog float across the night sky instead of Tinkerbell.

Halloween Time at the Disneyland Resort begins Sept. 2, 2022, and ends on Oct. 31, 2022. The fireworks are only on weekend nights.

Believe… in Holiday Magic (15 minutes long, select nights at 9:30 PM)

"Does your heart hold the magic of the holidays"? If it does, oh boy, does Disneyland have a show for you! From Nov. 11, 2022, to Jan. 8, 2023, "Believe…In Holiday Magic" will captivate audiences with its nostalgic soundtrack, glistening lights, and joyous projections that will draw you into the holiday season. Stand on Main Street U.S.A. or in front of "it's a small world" Holiday for a magical snowfall experience.

Special Event Fireworks

I've had the privilege of attending three special firework spectaculars: New Year's Eve, where there is a countdown to midnight with fireworks; Star Wars Day (May the 4th), where you'll hear iconic music and see projections of memorable Star Wars scenes; and the star-spangled Fourth of July salute to America. Each show is curated specially for the occasion with music and projections to go along with the theme of the celebration.

Where to Watch Fireworks at Disneyland

Disneyland has several viewing locations to check out fireworks! Here are a few places to consider when selecting your spot.

Main Street

Main Street U.S.A. between Central Plaza and the Main Street Train Station has the best spot for projections and "snoap"! Get hot cocoa from Jolly Holiday and grab a seat on the street. This spot tends to fill up quickly- so arrive early. When I watch on Main Street, I like to stand in front of the partner's statue for a memorable view.

Sleeping Beauty's Castle

What's more iconic than the Sleeping Beauty Castle as a backdrop? For a truly magical spot, you can choose to watch in front of Aurora's pink and blue castle. Depending on the show and where you stand, you'll see Tinkerbell fly, Nemo swim, or Zero float across the sky. On the right side, you'll see projections on the Matterhorn mountain. It's best to arrive several hours early for this unforgettable experience.

Rivers of America

If you're watching Fantasmic- stay where you are. You can watch the fireworks along the Rivers of America in Frontierland. The projections will be on the mist screens and on the Fantasmic stage. This is a great "last minute" spot to see the fireworks.

"It's a small world"

One of the least crowded areas to view the fireworks is in front of "it's a small world". The projections on the facade of the attraction are simply stunning- you will not believe your eyes. Some of the fireworks are launched behind Toontown, so when you are viewing the fireworks from this location they will look amazing and be up close!

Tomorrowland Skyline Terrace

How about dinner with a view? At the Tomorrowland Skyline Terrace, for $60 per person, you can enjoy the twinkling lights of Tomorrowland. On select nights, fireworks will light up the night sky! For this experience, you must have valid park tickets, a park reservation for that day, and Tomorrowland Skyline Terrace reservations.

Batuu

Shh, don't tell anyone… This location is not mentioned on the Disneyland website, but locals and die-hard fans know the best way to view the fireworks is from a galaxy far, far away. That's right: You can view the fireworks in Star Wars Galaxy's Edge. Unfortunately, you will not hear the soundtrack to the show as you are lightyears away, but you will get a view that is out of this world!

How to find the best spot

Finding the best location for the fireworks depends on the time you are willing to spend occupying the spot before showtime. For the return of Disneyland Forever, I came to the park with my friend. We started waiting in the designated area in front of the castle at 4:00 pm for the 9:30 pm show. The spot was amazing, and it was great that we had each other to secure the spot. I would highly recommend staking out a spot with a partner.

If you're not picky about the location of where you watch the show, sneak in right before showtime toward the back of any location. You'll still see the show, experience it with everyone else, and you might save yourself hours of waiting.

Wherever you decide to watch, be aware of your surroundings and listen for cast members' instructions. At some locations, you will be asked to stand about 10 minutes before the show starts. Bring something to sit on and mark your space. I like to use a thin foldable blanket. Most areas fill up fast and space is limited. There will be an announcement once the space is completely full. Use the Disneyland mobile app to see the most up-to-date information while you're in the park.

Can you watch fireworks outside of Disneyland?

You do not have to go inside Disneyland to watch the fireworks.

The esplanade is the walkway between Disneyland and Disney's California Adventure Park. Some guests prefer to watch the fireworks at the esplanade. You will not see the castle, but you will hear the music that accompanies the fireworks. It's less crowded and gives you easy access to exit the park once it's over.

Select rooms at the Disneyland Hotel and some rooms at Disney's Grand Californian Hotel & Spa have beautiful views of the fireworks shows. You can listen to the accompaniment on the TV, sit back, relax and enjoy!

Select Good Neighbor Hotels around Disneyland have decent views of the fireworks. I once watched Mickey's Mix Magic from the pool when I stayed at the Anaheim Hotel. Most hotels will advertise on their website if you can view the fireworks from the hotel.

And always remember the infamous High School Musical Wildcats motto, "we're all in this together". What makes Disneyland fireworks so special is experiencing the magic with everyone all together again.