Something Nostalgic Something New Disneyland Blends Both With A Touch Of Pixie Dust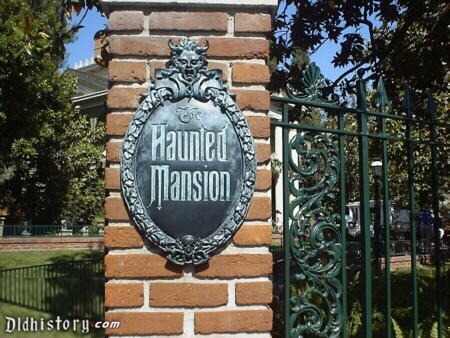 ID:
TMS-5155
Source:
Calgary Herald
Author:
Monica Zurowski
Dateline:
Posted:
Status:
Current
An ideal vacation often serves up a perfect fusion of experiences — some familiar, some new and others a tad bit magical.

Creating that blend isn't always an easy task, but one destination that celebrates its classic attractions while changing with the times is Disneyland. As founder Walt Disney said decades ago, "Disneyland will never be completed. It will continue to grow as long as there is imagination left in the world."

Indeed, Disneyland Resort has continued to evolve and these days it reflects a rainbow of diversity. A year of special events and entertainment at the resort recognizes everything from Black Music Month and Día de Los Muertos (Day of the Dead) to Lunar New Year and Pride Month.

"It's important that our guests be able to see themselves in the experiences we create," says Carmen Smith, a Disney creative development and inclusive strategies executive, pointing to the revamp of the Splash Mountain attraction as an example. The roller-coaster attraction will reopen in the near future with a theme based on the 2009 movie The Princess and the Frog, which features a young Black heroine.

"We continually elevate opportunities to enhance and elevate experiences for our guests," Smith says.

While a wide range of attractions have been updated, visitors to the California resort —which opened more than six decades ago — can still enjoy the nostalgia of the classics including the long-awaited return of the Magic Happens parade in the spring.

It starts upon entry to Disneyland and a stroll down Main Street. Horse-drawn carriages and turn-of-last-century vehicles saunter along. A steam-powered train circles the park. People pop into an old-timey ice cream parlour, a Mary-Poppins-inspired café and a traditional candy palace.

And there, at the end of the street, sits the Sleeping Beauty Castle — a sure-fire sign a magical vacation has begun.

The castle serves as a grand entrance to the park's Fantasyland, home to several classic Disney attractions such as the twirling teacups of the Mad Tea Party, Dumbo's Flying Elephants and It's A Small World. While in Fantasyland, visitors can take in a musical production called Tale of the Lion King, based on the animated film that itself has become a classic at 28 years of age.

For those seeking more intense thrills, attractions include Indiana Jones Adventure, the Matterhorn Bobsleds, Big Thunder Mountain Railroad and Space Mountain, all of which provide drops, twists and turns that elicit more than a few screams in various lands throughout the park.

Other classic adventures await visitors, too. A gentle cruise on the Mark Twain Riverboat, a "doom buggy" ride through the Haunted Mansion, and a boating adventure in the Pirates of the Caribbean remain popular choices.

If you're looking for something new, however, hang on to your lightsabers. Disney's acquisition of the Star Wars franchise opened the door for the creation of the resort's most ambitious theme area to date — Star Wars: Galaxy's Edge, which is also open at Walt Disney World Resort in Florida.

With out-of-this-world landscaping, sound effects, architecture and design spread over almost six hectares, it's easy to believe you've left planet Earth. Visitors can run into Chewbacca on the street, browse for the latest lightsabers in the shops, take in the awesomeness of the full-size Millennium Falcon or sip on Luke Skywalker's favoured beverage of blue milk.

"It's just like being on a Star Wars set," Star Wars creator George Lucas said when Galaxy's Edge opened. "It's Star Tours (a 1987 Disney attraction) on steroids at a level you can't possibly believe."

There are also, of course, leading-edge rides in Galaxy's Edge.

The "ride" known as Star Wars: Rise of the Resistance has been called the most technologically advanced theme park attraction in existence. Visitors are placed in the middle of a mission to battle evil, interacting with actors, audio-animatronic characters, projection mapping, motion simulators and a trackless ride featuring mind-blowing CGI special effects.

The second must-see attraction in the area is the interactive Millennium Falcon: Smugglers Run, which allows riders to become pilots, engineers or gunners on a smuggling space adventure.

Visitors can also check out other newer attractions across the plaza from Disneyland at its sister park, California Adventure. Here, you can help Spider-Man stop rampaging robots in Web Slingers; take a speedy ride through a carefully crafted desert landscape at Radiator Springs Racers; or, join Guardians of the Galaxy in a free-falling thrill adventure.

The evolution of Disney will never stop, say park executives.

"There's no limit to where we are going," says Josh D'Amaro, chairman of Disney Parks, Experiences and Products. "We are just constantly reinventing ourselves, telling new stories for brand new generations… We need those stories more than ever. And that's a lesson we take straight from Walt. He believed in the power of storytelling."

If You Go

Hotels: Disneyland Resort offers three hotel options; the Grand Californian Hotel & Spa (which provides quick, private access to California Adventure), Paradise Pier Hotel (being reimagined as Pixar Place Hotel) and the Disneyland Hotel.