Rolly Crump Famed Disneyland Designer Dies At 93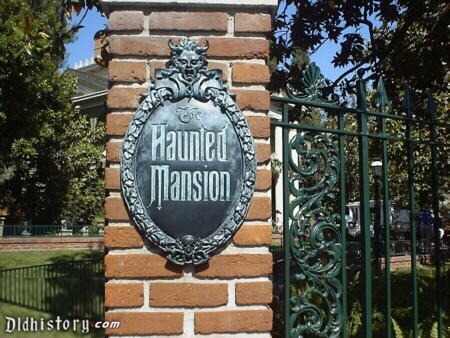 ID:
TMS-5244
Source:
Hollywood Reporter
Author:
Mike Barnes
Dateline:
Posted:
Status:
Current
Rolly Crump, the pioneering Walt Disney Imagineer who helped design It's a Small World, the Enchanted Tiki Room, The Haunted Mansion and other attractions for Disneyland, has died. He was 93.

Crump died Sunday at his home in Carlsbad, California, his family announced.

"Rolly and his family would like to thank the fans for supporting his work over the years," they said in a statement. "His entire life was filled with one 'kind of a cute story' after the next, and he will be remembered with lots of love."

Crump's career with Disney, which included a stint as Disneyland's art director, spanned more than 40 years (he left a couple of times to launch his own company and to work on projects around the world). He retired in 1996 and was named a Disney Legend in 2004.

The whimsical Crump was fascinated with propellers, and the spinning mobiles and sculptures he had created and hung in the library of the studio while he was working in the animation department were noticed by Walt Disney himself. He moved Crump into WED Enterprises in 1959 as one of the company's first Imagineers.

"I think he loved the feeling of all these little things animating and then looking at them and seeing each one was different, each one had a lot of imagination in it," Crump once said of his boss. "So I think it really intrigued the hell out of him."

His propellers would become the inspiration for an architectural piece he called the Tower of the Four Winds, which he designed for the It's a Small World attraction at the 1964-65 World's Fair in New York.

When the attraction moved to Disneyland in 1966, Crump designed the animated clock, which sends puppet children on a parade as each quarter-hour strikes, for the entrance.

Crump also created the hand-carved tiki mask sculptures for the Enchanted Tiki Room and with Yale Gracey came up with ideas for The Haunted Mansion; he did concept paintings for the attraction's amazing "stretch room."

Roland Fargo Crump was born on Feb. 27, 1930, in Alhambra, California. When he was 3, his father took him to see The Three Little Pigs (1933).

"He knew the projectionist so we got to go up into the projection booth," he told the Los Angeles Times. "All that stuff stuck in my head. I don't know if I was familiar with Disney at that time, but I immediately fell in love with Disney."

He began his career at age 22 making $35 a week with the company as an in-betweener, working on films including Peter Pan (1953), Lady and the Tramp (1955), Sleeping Beauty (1959) and 101 Dalmatians (1961).

Years later, Crump contributed to the initial design of Walt Disney World and worked on EPCOT Center, both in Florida.

His projects outside of Disney included Knott's Berry Farm in Buena Park, California; Busch Gardens in Florida and California; the ABC Wildlife Preserve in Maryland; Ringling Brothers & Barnum and Bailey Circus World in Florida; and an international celebration attraction for the country of Oman.

His autobiography, It's Kind of a Cute Story, was published in 2012.

Survivors include his second wife, Marie; children Christopher, Roxana and Theresa; and three grandchildren.

---
MickeyMousePark.com
---
Copyright: (c) 1997-2023 by
ThrillMountain Software
---
MickeyMousePark.com is not associated in any official way with the Walt Disney Company,
its subsidiaries, or its affiliates. The official Disney site is available at
disney.com
Troubleshooting Info:

BrowserBrand: IE
Mobile: NO
LocalHost: NO
BrowserOS:
BrowserServer: mickeymousepark.com
BrowserAgent:CCBot/2.0 (https://commoncrawl.org/faq/)
BrowserURL:Page=5&Ident=5244
BrowserCurrentPage: /disneyland-article.aspx
Login: 0
FilterBy: 0
SortBy: 0
DB: MMParkA