Why A Dining Package Is A No Brain Way To See The Parks Shows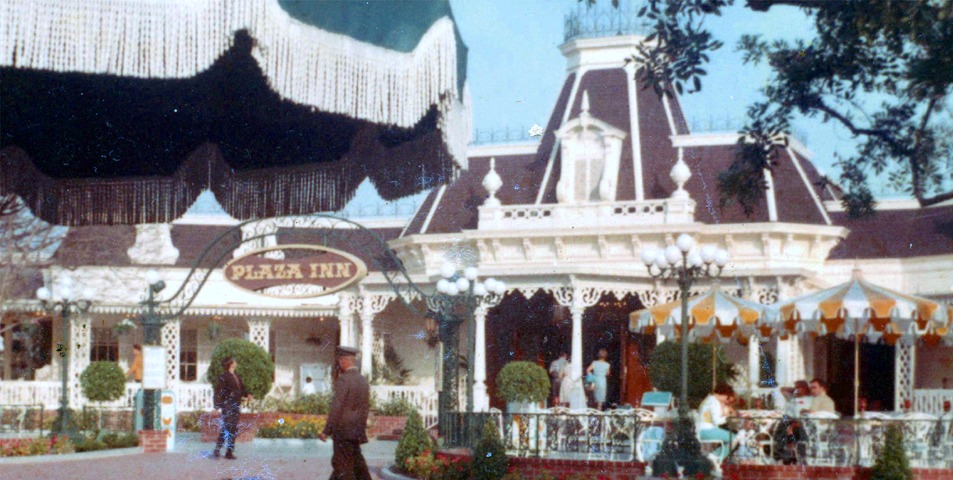 ID:
TMS-5258
Source:
SFGate
Author:
Kristen Carr
Dateline:
Posted:
Status:
Current
Disneyland visitors are often overwhelmed with entertainment choices, and the planning involved to secure a spot for these spectacular shows. To make matters worse, the number of Disneyland Resort guests has grown exponentially in recent years and crowds seem willing to wait hours for prime viewing. Between the two all-new nighttime spectaculars, the classic fan-favorite Fantasmic and the return of the massively popular Magic Happens parade, standing around holding a spot digs into your day.

What if there was a way to cut out the time spent waiting for a disappointing view and gain reserved seats and a downright delicious meal? Here's how to avoid wasting precious park time with three different Disneyland dining packages and one ultimate upgrade.

How to book Disneyland dining packages

All of the Disneyland dining packages can be booked in the Disneyland app or on the resort's website by browsing under dining options or just doing a search. You can make a dining reservation or reserve a meal pick-up time for each package up to 60 days ahead of your visit. Be sure to make reservations as soon as you can, but don't be discouraged if you can't book one of the Disneyland dining packages on your first try — some of these options can book up the full 60 days in advance during peak seasons. If you don't see any options available, continue to check for reservations on the Disneyland app as your trip gets closer.

Plans change and people often cancel reservations to avoid fees. (On a personal note, I've secured countless last-minute reservations by consistently checking.)

Magic Happens Parade Dining Package at Plaza Inn — Disneyland Park It would be difficult to plan a Disneyland trip and not stumble across posts and mentions of the joy that has returned with the Magic Happens parade. You can pair this must-see spectacular with one of Disneyland's most iconic dining spots in this dining package. Before the ultra-exclusive Club 33 existed, Walt Disney would close down the Plaza Inn to invite special guests to dine there.

The Plaza Inn's Magic Happens Parade Dining Package will get you a hearty lunch between 1 and 3:30 p.m. Choose the restaurant's famous fried chicken or short rib with pesto mashed potatoes and seasonal vegetables (plant-based options are available as well). To top off your meal, a colorfully themed dessert, and a choice of fountain beverage will bring your total to $45 per adult and $25 for a kid's meal. Once you've paid, you'll get a voucher with details about your viewing area for the 6:30 p.m. running of the Magic Happens parade. The reserved location, across the street from Disneyland Train Station, is roped off and waiting for you with standing room or curbside seating.

Fantasmic On-the-Go Package at Hungry Bear Restaurant — Disneyland Park Taking place on Tom Sawyer Island, over the Rivers of America in Frontierland, Fantasmic is a nighttime musical extravaganza that has been drawing significant crowds since its debut in 1992. It just so happens that the most affordable Disneyland dining package overall offers reserved viewing of Fantasmic at just $35 per adult and comes from the quick-service Hungry Bear Restaurant.

The Southern-inspired meal in Critter Country offers entree choices of barbecued pork ribs, grilled salmon salad, barbecued half-chicken and a plant-based seasonal offering. Choose a side dish, fountain beverage and dessert, and pick up your meal along with a voucher for entry to a reserved Fantasmic viewing area later. Meal pick-up times are normally from 3 to 8:30 p.m., though times may vary based on the Fantasmic show schedule.

Pro tip: You can actually see two shows with just this one Disneyland Fantasmic dining package reservation for the 9 p.m. viewing. Fantasmic has a run time of 27 minutes and you'll have a great view of the 9:30 p.m. fireworks spectacular, Wondrous Journeys, which begins with its own water displays and laser projections unique to this spot in the park. Stay put and enjoy both.

World of Color Dessert Party at Paradise Gardens — Disney California Adventure Viewing opportunities for this dazzling show on the water at Disney California Adventure can be accessed through a complimentary virtual queue. Even so, the standby time and first-come, first-served queue areas are difficult to maneuver, meaning reservations may be worth the extra legwork if World of Color is on your priority list. For $89 per guest, this dining package lets you feast on a decadent selection of cheeses and delicious sweets, unlimited soft drinks and two alcoholic beverages for each of-age adult.

While the price per guest is a bit higher than the other Disneyland Resort dining packages, World of Color Dessert Party comes with another perk: You can remain seated for the show, as you take in 1,200 fountains shooting water up to 200 feet in the air and a 380-foot-wide projection water screen all within view of your party's table.

---
MickeyMousePark.com
---
Copyright: (c) 1997-2023 by
ThrillMountain Software
---
MickeyMousePark.com is not associated in any official way with the Walt Disney Company,
its subsidiaries, or its affiliates. The official Disney site is available at
disney.com
Troubleshooting Info:

BrowserBrand: IE
Mobile: NO
LocalHost: NO
BrowserOS:
BrowserServer: mickeymousepark.com
BrowserAgent:CCBot/2.0 (https://commoncrawl.org/faq/)
BrowserURL:Page=5&Ident=5258
BrowserCurrentPage: /disneyland-article.aspx
Login: 0
FilterBy: 0
SortBy: 0
DB: MMParkA