Disney Cancels Some Fire Effects At Shows Worldwide After Dragon Incident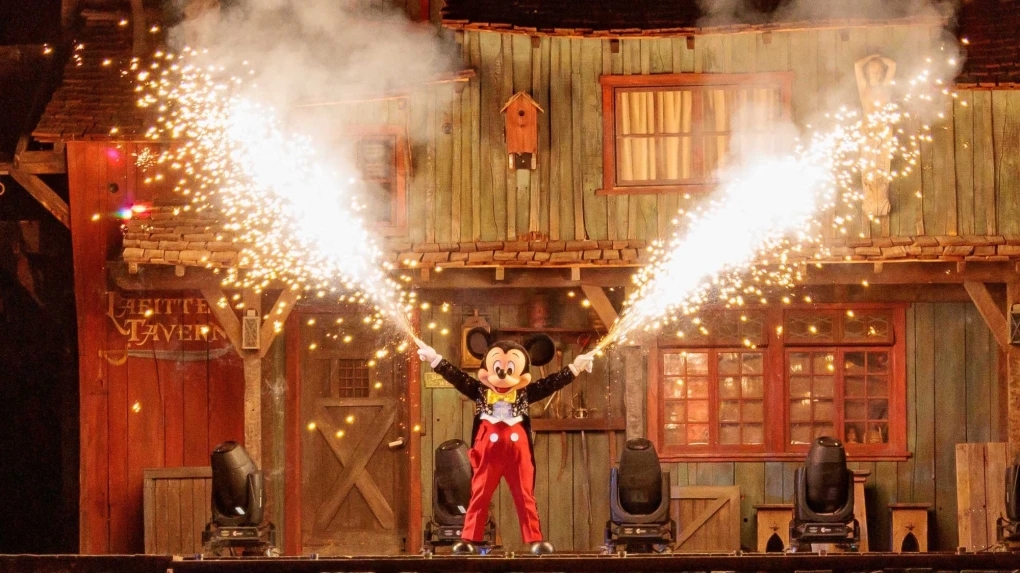 ID:
TMS-5269
Source:
CNN
Author:
Natasha Chen
Dateline:
Posted:
Status:
Current
Disney will pull certain fire effects from shows at their resorts worldwide after an animatronic dragon caught fire at Disneyland in Southern California on Saturday, company officials say.

"We are temporarily suspending fire effects similar to those used at Disneyland park's Fantasmic at select shows and entertainment experiences globally out of an abundance of caution," Disneyland officials said in a statement on Monday.

Pyrotechnics are among the special effects featured in the long-running "Fantasmic" show at both Disneyland and Walt Disney World in Florida, according to the parks' websites.

Fantasmic is an outdoor show in which Mickey Mouse imagines battling classic Disney villains and features water effects, lasers and projections before the climatic pyrotechnics at the end.

Impact at US parks

The dragon prop in the nighttime Fantasmic show at Disney World's Hollywood Studios park uses a system that operates differently from the one used at Disneyland, so that show in Florida will continue as usual, Disney officials say.

As of Monday afternoon, according to Disney World's website, a Fantasmic show is scheduled for 9 p.m. ET Monday. The show typically runs nightly. The site lists a closure set for May 1 and May 2 for "routine maintenance."

At Disney World's Magic Kingdom park, the daytime Festival of Fantasy parade also features a fire-breathing dragon. Disney officials say the parade will continue with the dragon float, but its fire effect has been temporarily suspended.

As for the almost 30-minute Fantasmic show at Disneyland, Disney officials told CNN that "we do not have a status update to provide yet."

They suggested people check their entertainment schedule or Disneyland app. As of late Monday afternoon, Fantasmic shows were scheduled for regular weekend times, including this Friday-Sunday (April 28-30).

What happened over the weekend

Maleficent, the show-stopping, 45-foot fire-breathing dragon, caught fire on Saturday.

That prompted evacuations of the Tom Sawyer Island section of the park, the company said in a statement. Because of smoke and wind, attractions near the island were also evacuated.

No injuries were reported, and the cause of Saturday's fire remains under investigation.

This is not the first time a Disney dragon has caught fire. Back in 2018, the dragon float in the Festival of Fantasy parade at Disney World also went ablaze. No injuries were reported in that incident, either.

---
MickeyMousePark.com
---
Copyright: (c) 1997-2023 by
ThrillMountain Software
---
MickeyMousePark.com is not associated in any official way with the Walt Disney Company,
its subsidiaries, or its affiliates. The official Disney site is available at
disney.com
Troubleshooting Info:

BrowserBrand: IE
Mobile: NO
LocalHost: NO
BrowserOS:
BrowserServer: mickeymousepark.com
BrowserAgent:CCBot/2.0 (https://commoncrawl.org/faq/)
BrowserURL:Page=5&Ident=5269
BrowserCurrentPage: /disneyland-article.aspx
Login: 0
FilterBy: 0
SortBy: 0
DB: MMParkA