Busted Pipes Add To Crowd Control Headaches In Adventureland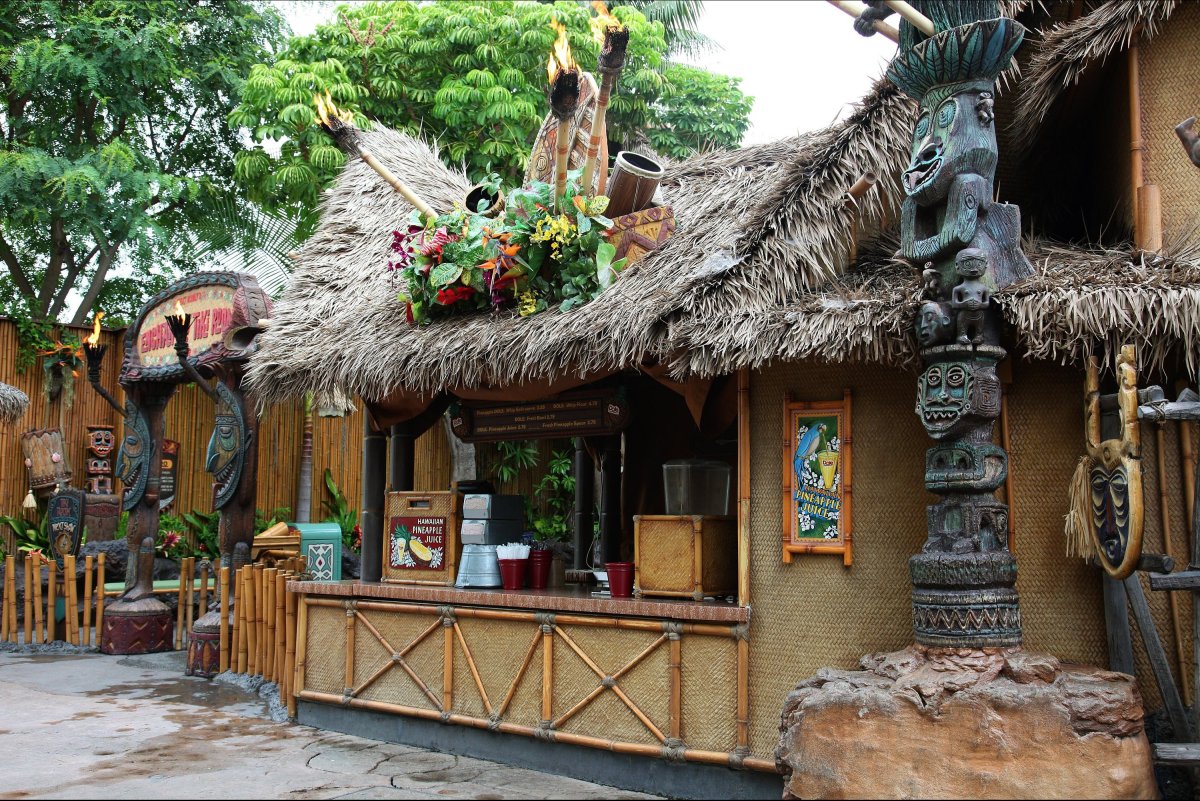 ID:
TMS-5316
Source:
whittierdailynews.com
Author:
Brady Macdonald
Dateline:
Posted:
Status:
Current
Disneyland's recurring plumbing problems are the latest crowd control headache for Adventureland that has seen the always tight jungle wilds turned into a warren of construction walls this year due to shuttered attractions and rehabilitation projects.

Disneyland visitors are being forced to squeeze through a narrow pathway at the Adventureland entrance after a pipe burst in July under the bathrooms just inside the themed land replicating a Hollywood movie set designer's vision of the jungle and island regions of the world.

"Unfortunately this is causing a major bottleneck. "It's a real traffic mess."

Photos show the rockwork waterfall in front of the Adventureland restrooms demolished and the concrete pathways ripped out as work continues on the growing plumbing nightmare.

Like an aging city, Disneyland has a network of interconnecting pipes from varying eras beneath its fantasy lands that in some cases date back to the 1955 opening of the Anaheim theme park.

It's been a tough year for Adventureland that has seen Indiana Jones Adventure go down for an extended refurbishment, work on the retheming of Tarzan's Treehouse take longer than the original creation of Disneyland and the regrading of a pathway ramp turn the jungle themed land into a dead end.

Disneyland's latest toilet troubles have grown in scope over the past few weeks as a construction wall in front of the Adventureland women's bathroom has continued to creep further out into the pathways of the always cramped entrance to the land off the park's central hub.

The narrow pathway under the bamboo Adventureland entry marquee is now only wide enough for two people to walk in each direction in and out of the land. Construction walls have also closed the pathway between Frontierland and Adventureland that runs alongside Pioneer Mercantile.

Disneyland's food and beverage team has insisted on keeping the Dole Whip stand open in front of the Enchanted Tiki Room despite the shoulder-to-shoulder crowds squeezing past.

Adventureland isn't the only place with a subterranean pipe problem plaguing the Disneyland resort.

Last week, a busted pipe under the Storytellers Cafe dining room at Disney's Grand Californian Hotel forced the restaurant to be cleared and reservations to be canceled.

Work crews dug a hole on one side of the restaurant to tackle the problematic pipes while the other half of the dining room remained open to customers.



---
MickeyMousePark.com
---
Copyright: (c) 1997-2023 by
ThrillMountain Software
---
MickeyMousePark.com is not associated in any official way with the Walt Disney Company,
its subsidiaries, or its affiliates. The official Disney site is available at
disney.com
Troubleshooting Info:

BrowserBrand: IE
Mobile: NO
LocalHost: NO
BrowserOS:
BrowserServer: mickeymousepark.com
BrowserAgent:CCBot/2.0 (https://commoncrawl.org/faq/)
BrowserURL:Page=5&Ident=5316
BrowserCurrentPage: /disneyland-article.aspx
Login: 0
FilterBy: 0
SortBy: 0
DB: MMParkB