From Gumbo To Lemon Filled Beignets See The Menu For Tianas Palace At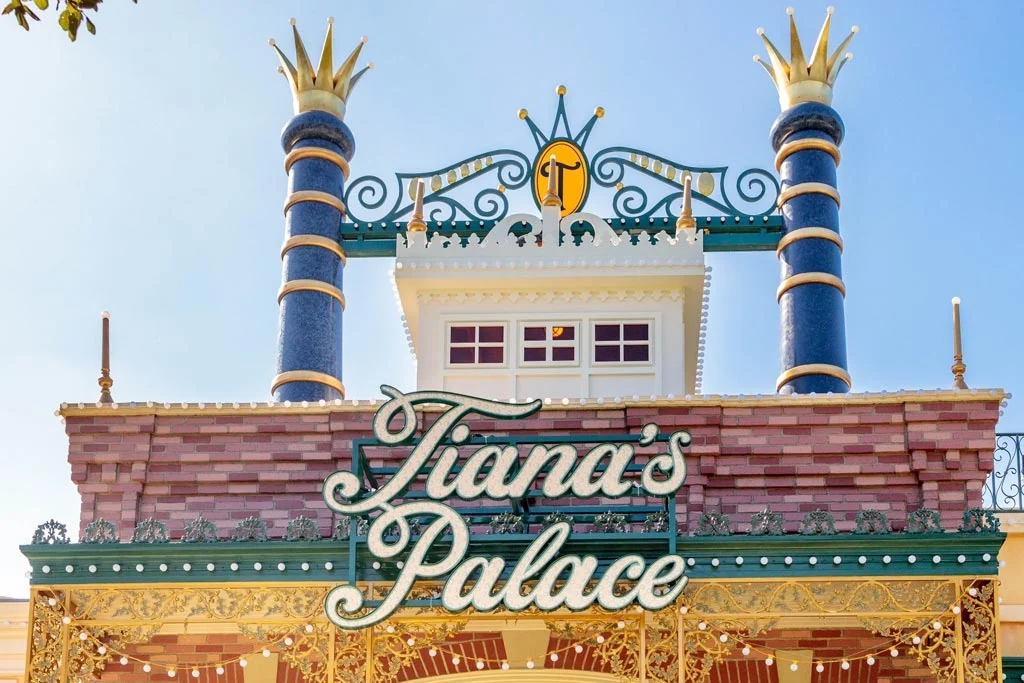 ID:
TMS-5325
Source:
USA Today
Author:
Jordan Mendoza
Dateline:
Posted:
Status:
Current
Soul is coming to the food experience at Disneyland next month as Tiana's Palace will open with several flavorful dishes that'll have you feeling like you're in New Orleans.

Inspired by the 2009 animated movie "The Princess and the Frog," the new restaurant features items Princess Tiana would serve in the restaurant she always dreamed of opening up. Appropriately located in the New Orleans Square at Disneyland Resort in Southern California, there will be several Southern-style entrées at the quick-service location for guests to choose from – from a dish that anyone with dietary restrictions can enjoy to a twist on a classic Disneyland dessert.

Here's what Disneyland-goers can expect when Tiana's Palace opens in September.

Tiana's Palace menu

There are five entrées to choose from on the menu, which includes two sandwiches and a gumbo that can have meat added. Cold brew coffee is available, and a new type of beignet is available, with the dessert getting a lemon filling and glaze.

Beef po' boy sandwich

Muffuletta sandwich

7 Greens gumbo (can add chicken and andouille sausage)

Cajun spiced half chicken

Gulf shrimp grits

House gumbo

Joffrey's coffee chicory cold brew

House-filled beignet

Kid's menu:

Baked chicken leg

Baked macaroni and cheese

Ham and cheese sandwich

What to know about Tiana's Palace food

There is nothing bland about Tiana's Palace. All the items have flavors that will have you savoring each bite and discovering a new taste each time. The one item everyone can enjoy is the 7 Greens gumbo – a plant-based dish that is friendly to most diets. Juicy braised chicken and andouille sausage can be added if someone wants meat or to spice up the dish. There is also the house gumbo, which comes with braised chicken, andouille sausage and heirloom rice.

The Beef po' boy sandwich may be poised to be the most popular item on the menu. Packed with slow-cooked beef, the sandwich is complemented with gravy, lettuce, tomato and mayonnaise on French bread shipped from New Orleans. It comes with house-made pickles on the side, and adding them to the sandwich gives it a perfect dose of vinegar.

Be prepared to taste the spice in several dishes, as most have some spiciness that the people who are sensitive to spice should be aware of. Some of the spiciest options include the Cajun spice half chicken, the house gumbo and the Creole-flavored shrimp in the shrimp and grits.

The beignet is one of the most popular items at Disneyland, but Tiana's Palace has a signature twist on it with the House-filled beignets, covered in a lemon glaze with a lemon ice box filling. It sounds like a lot of lemon, but every bite is sweet perfection, and the filling has a smooth consistency. The beignets are filled to the brim, so be sure you have a plate or several napkins for a deliciously messy dessert. Make sure to eat it first because, according to Tiana, dessert comes first.

When does Tiana's Palace open?

Tiana's Palace will open inside the Disneyland Resort on Sept. 7.

---
MickeyMousePark.com
---
Copyright: (c) 1997-2023 by
ThrillMountain Software
---
MickeyMousePark.com is not associated in any official way with the Walt Disney Company,
its subsidiaries, or its affiliates. The official Disney site is available at
disney.com
Troubleshooting Info:

BrowserBrand: IE
Mobile: NO
LocalHost: NO
BrowserOS:
BrowserServer: mickeymousepark.com
BrowserAgent:CCBot/2.0 (https://commoncrawl.org/faq/)
BrowserURL:Page=5&Ident=5325
BrowserCurrentPage: /disneyland-article.aspx
Login: 0
FilterBy: 0
SortBy: 0
DB: MMParkA