New Orleans Inspired Tianas Palace Could Be The Most Exciting New Restaurant In Years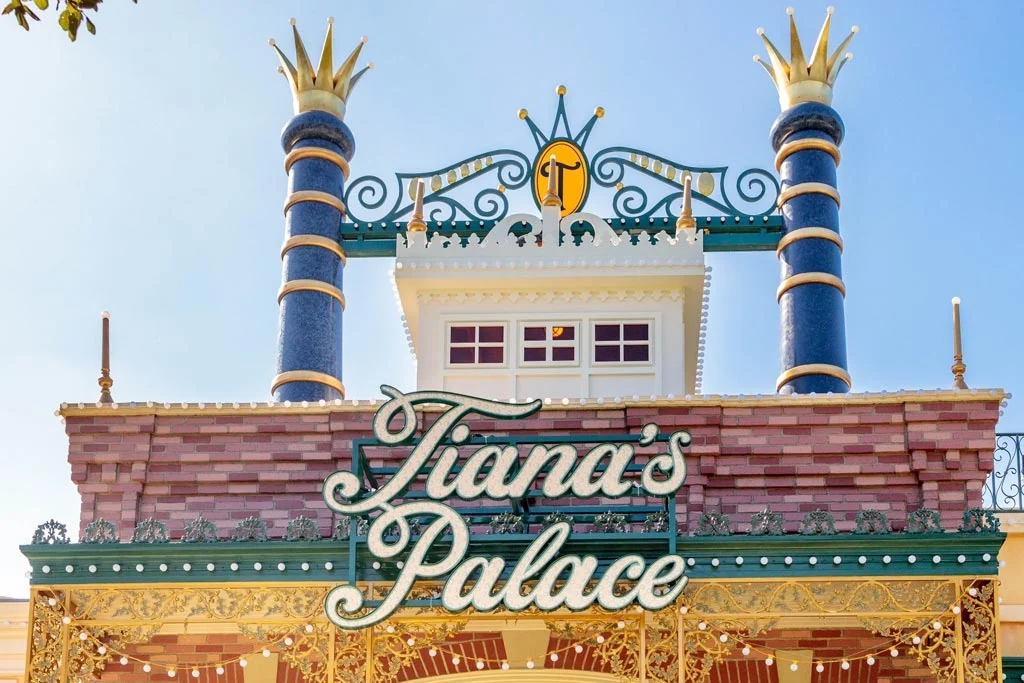 ID:
TMS-5326
Source:
eater.com
Author:
Matthew Kang
Dateline:
Posted:
Status:
Current
Most theme park food, even at top-tier destinations like Disneyland, must cater to a wide array of diners and palates. It's the necessity of the genre, with millions of people to feed (quickly, no less) from across the world every year. That's what makes Tiana's Palace, Disneyland's newest restaurant to open in recent memory, also its most exciting. The restaurant, opening September 7 in the former French Market Place space in Disneyland's New Orleans Square, will look to challenge the common notion of what theme park dining can be by bringing in real versions of the robust Creole and Cajun dishes of New Orleans. With its menu inspired by the film The Princess and the Frog and its main character Tiana, the new Tiana's Palace could be the most surprising new dining option to open at Disneyland in years.

At the real-life Disneyland version of Tiana's sugar factory turned grand restaurant from the film, customers will find dishes like a house gumbo, shrimp and cheesy grits, muffulettas, and beef po'boys that carry an impressive level of flavor, spice, and technique compared to typical theme park fare.

At a media preview this week at the Disneyland Hotel, the food and beverage team at Disneyland pressed the idea that Tiana's Palace would serve New Orleans-style dishes without compromise. Throughout the event, media members questioned the team about whether the gumbo was too spicy or if the beef po'boy (instead of more typical shrimp or fried catfish) would inevitably prove divisive to Disneyland's guests. While guest feedback would certainly be considered, the team (which had worked on these recipes for a year-and-a-half) said they felt a strong need to reflect the traditions of New Orleans, in part by showcasing dishes that Tiana might have actually offered to customers inside her dream restaurant.

Food and Beverage director Michele Gendreau told Eater that Disneyland has to "adapt to how people are eating," and given the greater interest in diverse cuisines and flavors, that theme park fare would have to shift in that direction. While familiar favorites like churros and turkey legs will long be among the park's most popular dishes, Tiana's Palace follows a shift at Disneyland and Disney's California Adventure's to more ambitious cooking.

The newer culinary initiative stands in contrast to places like Pym Test Kitchen, a recent Disneyland opening that offers creative but more-or-less expected variations of pizza, sandwiches, and pretzels that are thematically pegged to the Ant-Man films. That said, Disney's California Adventure has been doing Food and Wine and Lunar New Year festivals of late, with menus and innovative dishes like spicy pork dan dan noodles or Korean-inspired fried chicken bites.

At Tiana's Palace, diners will immediately recognize the two smoke stacks and wheelhouse built over the former French Market Place restaurant, with a bright marquee representing the careful attention to detail that Disney's Imagineering team and culinary team paid to the whole experience. Elements like lighting, murals, and color schemes not only reflect the film's production design, they're meant to fit within the context of New Orleans Square itself, with wrought iron details and tile flooring.

Like French Market Place, Tiana's Palace will operate cafeteria-style with a broad menu of fast options. Diners can choose between a plant-based seven greens gumbo; a spicy house gumbo with andouille sausage and braised chicken; shrimp with cheesy grits; cornbread; muffaletta; braised beef po'boy with scratch-made pickles and red beans and rice; Cajun-spiced roast chicken; plus a few kid's options like baked mac and cheese. The dessert option, meant to be eaten first — as Tiana would prefer — is a lemon beignet that melds two New Orleans favorites: small, airy fritters with lemon icebox pie. To drink, there's a coffee chicory cold brew with sweet cream served with a colorful blinking Ray Firefly cube as an optional add-on.

While some of the dishes are more approachable, like shrimp and grits or a muffuletta, the aggressively flavored house gumbo was the talk of the media preview yesterday. Eater asked Gendreau if the chefs planned to serve the gumbo as is. She hoped that they would, given the work and research that went into it. Lindell Skinner, the food and beverage operations manager of New Orleans Square (a New Orleans native, and co-chair of PULSE, an employee resource group at Disney for persons of African or Caribbean descent) felt humbled and honored to help represent his hometown's cuisine at Disneyland. Culinary director John State said the team tried to use many ingredients from the South to help ground the menu to its place of origin, including the po'boy bread baked in New Orleans, andouille sausage sourced from Louisiana, shrimp from the Gulf of Mexico, and Carolina Gold rice grown in the South.

With those regionally sourced ingredients and a thoughtful approach to the menu, Tiana's Palace is poised to be the most exciting new restaurant in recent Disneyland history. At the media preview, the house gumbo was served thick with medium-browned roux, chock-full of andouille sausage and filé spices, and accented with a 50-50 blend of Worcestershire and Crystal hot sauce for a tangy, umami-rich finish. In short, it was a gumbo that would be considered a standout at any Creole/Cajun restaurant in Southern California. But given the concerns with the spice level, Gendreau wasn't fazed. The hope is that while some people folks might find the house gumbo spicy, the dish reflects something Tiana herself would serve. And given that this is her palace, we should all follow along.