We Got An Early Taste Of Tianas Palace And It Is A Dining Gamechanger Here Is What To Expect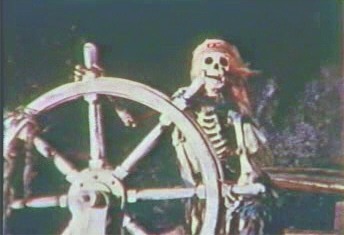 ID:
TMS-5328
Source:
tastingtable.com
Author:
David Klein
Dateline:
Posted:
Status:
Current
"The Princess and the Frog" makeover of Splash Mountain won't be completed until 2024, but if you're headed to Disneyland Park in a few weeks and want a taste of the 2009 animated hit, Tiana's Palace (inspired by the restaurant in the film) is sure to satisfy. The fast-casual eatery, which replaces New Orleans Square stalwart French Market, officially opens September 7, but we got a sneak taste of what's in store. Disneyland Resort Culinary Director, Food and Beverage chef John State and Operations Manager, Food & Beverage for New Orleans Square Lindell Skinner walked us through some of the menu highlights and we found ourselves impressed with the commitment to authentic 'Nawlins fare (with a few welcome twists). We're confident that this will be a welcome upgrade over French Market and a worthy alternative to Blue Bayou if you can't snag a coveted reservation. (What Tiana's Palace lacks in Pirates of the Caribbean views, it makes up for in better food at easier-to-swallow price points.) Based on our tasting, it's poised to become the premiere dining destination at Disneyland Park. Here's a rundown of what we sampled.

House-filled Beignet

Fans of "The Princess and the Frog" know full well that the most important house rule at Tiana's Palace is that dessert comes first. We faithfully abided by that stipulation for our tasting, and the house-filled beignet kicked off our meal with a relatively sweet start. The lemon-ice box-inspired filling proved to be the star of the show with the extra creamy take on the classic New Orleans pie providing vibrant citrus notes which were assisted by a sticky lemon glaze. 

While diners will be able to observe their beignet being filled and glazed, it's sadly not fried to order. The result is more of a hand pie than the familiar pillowy puff you'd find freshly prepared in NOLA. It also comes sans the standard powder sugar topper, though we had no issue skipping out on the inevitable shirt dusting. If you're hungry for a more traditional beignet (albeit in Mickey Mouse form), make a detour to Royal Street Veranda.  

House Gumbo

It wouldn't be a true New Orleans dining experience without gumbo, and Tiana's Palace offers not one, but two options. As its name would suggest, the house gumbo is a homey bowl of ultra-rich goodness. The deep brown base, which is on the thicker side (it veers into gravy territory), is enhanced with a one-two punch of Worcestershire and hot sauce. 

The consistency, coupled with a pronounced umami funk and lingering heat which is aided by the addition of pasilla peppers overwhelmed our taste buds at first. But our spoon kept diving back in for more as we grew to appreciate the flavor complexity and lingering burn. The slices of Louisiana-born andouille sausage, tender shreds of braised chicken, and sweet chunks of roasted okra certainly helped matters. Not to be outshined, a mound of perfectly steamed Carolina Gold rice helped round out this delectable dish.

7 Greens Gumbo

There are a number of quality plant-based eats to be found across the Disneyland Resort, but the 7 Greens Gumbo might just be the best of them all. According to State and Skinner, the recipe draws inspiration from the famed green gumbo perfected by legendary New Orleans chef Leah Chase, which, for the record, was prepared with nine different greens. While this version may fall short in that category (and, let's face it, could never match the original by any metric), it impressed with every soul-satisfying bite.

Compared to the heaviness of the House version, the 7 Greens Gumbo has a far lighter touch, but it still delivers in the flavor department. The combined forces of the all-important trinity (bell peppers, onions, and celery), roasted okra, and the assortment of leafy headliners manage to hold their own on the textural and taste front. That scoop of delicious Carolina Gold rice was icing on the king cake. If we had one quibble it would be the cubes of sweet potato skewed a tad too al dente. And meat lovers, don't despair: You have the option of adding chicken and andouille to the mix.  

Beef Po-boy

This substantial plate offers the complete package. Let's start with the sandwich of billing which comes fully "dressed" with lettuce, and tomatoes, and mayo. But of course, it's all about the beef, and the slow-cooked shreds are juicy and tender, ending up a couple of stops short of Mushville. The meat is drenched in a savory sauce which, according to State, is prepared with the same roux used in the house gumbo. A soft yet sturdy roll delivered straight from the Pelican State successfully anchors the hearty sandwich.

The po-boy is good enough to stand on its own, but a side of spectacular red beans and rice takes the dish to another level. The always reliable Carolina Gold rice sits in a pool of stewed creamy, gently spiced beans accompanied by ample chunks of smoky ham hocks — and the result is pure magic. While they could be easy to overlook, don't neglect the slivers of house-made pickles.

Gulf Shrimp and Grits

The shrimp and grits (plus chunks of andouille) we enjoyed a couple of years back during the Festival of Holidays set the bar high as far as what the Disneyland culinary team is capable of doing with the tried and true combo. Unfortunately, the Tiana's Palace rendition fell short of that. The grits, velvety and luscious, held their own. "Slow cook. Slow cook. Slow cook." That's how State described the secret to their success. Cream and chicken broth are invited to the boil, while butter and cheddar cheese come in clutch for the finish.  

The shrimp didn't fare as well. State and Skinner were eager to tout the crustacean's Gulf of Mexico origins, but they were fairly tiny specimens that lacked any distinctive wow factor. It's the overly sweet tomato-based Creole sauce, however, which proved to be the dish's downfall. Tone back on the sugar, sprinkle in some sausage, and you just might have a winner here. 

Joffrey's Chicory Cold Brew

Disneyland Park is finally expanding its cocktail repertoire beyond Galaxy's Edge and the velvet rope at Club 33, though don't expect any adult beverages at Tiana's Palace. But if you're in need of a cool sipper that can provide a caffeine jolt, it's worth stopping by for a glass of chicory cold brew. Joffrey's is the roaster of choice at Disneyland, and the coffee doesn't disappoint with just the right amount of acidity and robust flavor.  

Chicory can be a divisive java addition, but if you're not a fan, don't be deterred from giving this a try. The signature earthiness of the plant is muted — similar to the beignets, you shouldn't expect to relive your Café du Monde memories with each sip. The drink is finished off with some sweet cream (yet another Louisiana import), and thankfully, unlike too many other cold brew concoctions at the park, it's not overly cloying.