Disneyland Is Changing Its Early Entry Perk For Resort Guests In 2024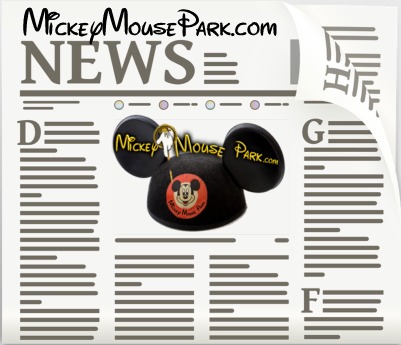 ID:
TMS-5330
Source:
notesfromneverland.com
Author:
Dateline:
Posted:
Status:
Current
Disneyland is changing its Early Entry benefit for guests staying at Disney hotels beginning in early 2024. Starting January 20, 2024, Disney will designate one of Disneyland's two theme parks for Early Entry each day. Guests staying at a Disney resort may enter that specific park 30 minutes before regular guests.

This is a significant change from the current perk that offers 30-minute Early Entry to Disney resort guests at both Disneyland and Disney California Adventure each day. Guests could choose which park they wanted to visit early, but will have to abide by Disney's calendar beginning in 2024.

From Disneyland's website:

Starting January 20, 2024, the early entry benefit will be updated, and Guests with valid park admission and reservations who are checked in and staying at one of the Disneyland Resort hotels may take advantage of this 30-minute early entry into a designated theme park for every day of their hotel stay. Each day, either Disneyland Park or Disney California Adventure Park will be open early. Please check the theme park calendar for the schedule.

Disneyland may be adjusting the Early Entry perk in anticipation of reduced crowds during the winter months. They could theoretically save on some operating expenses by only opening one park 30 minutes early.

This change is going to add even more confusion to the already overly complicated Disney theme park experience. It was easy for Disney resort guests to remember that they could enter either Disneyland or Disney California Adventure 30 minutes early each day.

Starting in January 2024, guests will have to consult yet another calendar to see which park their Early Entry perk is good for each day of their visit. It forces the guest in one direction rather than letting them make their own decision.

It's also disappointing to see yet another Disney hotel benefit / perk scaled back. That's become a regular occurrence at Walt Disney World. Disney resorts charge a big premium compared to other local hotels. They were able to accomplish that thanks to guests perceiving enough value through the offered perks and proximity to the theme parks.

Eroding those perks enough makes guests question whether the premium costs are worth it, and whether they should look into a different option.

---
MickeyMousePark.com
---
Copyright: (c) 1997-2023 by
ThrillMountain Software
---
MickeyMousePark.com is not associated in any official way with the Walt Disney Company,
its subsidiaries, or its affiliates. The official Disney site is available at
disney.com
Troubleshooting Info:

BrowserBrand: IE
Mobile: NO
LocalHost: NO
BrowserOS:
BrowserServer: mickeymousepark.com
BrowserAgent:CCBot/2.0 (https://commoncrawl.org/faq/)
BrowserURL:Page=5&Ident=5330&FontSize=2
BrowserCurrentPage: /disneyland-article.aspx
Login: 0
FilterBy: 0
SortBy: 0
DB: MMParkA