Haunted Mansion Grounds Expansion And Retail Shop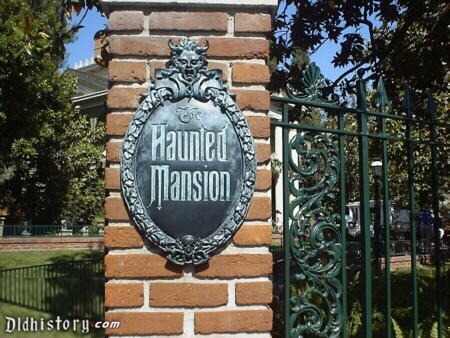 ID:
TMS-5331
Source:
wdw-magazine.com
Author:
Morgan Flaherty
Dateline:
Posted:
Status:
Current
A Haunted Mansion expansion is coming to Disneyland! The grounds for the ride will be expanded, and a new retail shop will open.

It's an exciting time to be a Haunted Mansion fan! The Haunted Mansion film recently was released, the Hatbox Ghost is coming soon to the ride in Walt Disney World, and now we have news to look forward to at the original ride that started it all! The Haunted Mansion at Disneyland will be getting a major update, with the area around the ride expanding in 2024.

Haunted Mansion Expansion

The Grounds

Disney has revealed that the grounds around the Haunted Mansion will be expanded on, with additions that will build on the story and lore of the ride. The area will include an expanded outdoor queue with enhanced theming, as well as a new retail shop adjacent to the ride's exit.

According to Disney, "Local legend suggests the manor known today as the Haunted Mansion was first built by a prosperous sea captain. To this day, the mansion's staff faithfully maintains the happy haunting grounds. The expanded queue will tie into these stories and more, including new gardens inspired by Master Gracey, Madame Leota, and the one-eyed cat."

Each garden will have unique elements, including a water fountain, a gazebo, and themed statuary and landscaping. Guests will be able to view a new greenhouse where the Haunted Mansion groundskeeper grows their plants. But rest assured — the pet cemetery and horse-drawn funeral hearse will remain!

New Retail Shop

The expansion will also include a new retail shop themed after Madame Leota. The carriage house of the mansion, which belongs to Leota, is where you can find the standalone shop. While Disney didn't shared much information on the new location, we can't wait to learn more!

Enhancements Coming to Plaza Adjacent to Tiana's Palace

Along with updates about the Haunted Mansion, Disneyland has also shared that enhancements will soon be coming to the plaza adjacent to the upcoming Tiana's Palace. A new, elegant park-like setting will give guests a place to relax and enjoy live entertainment under new, historic trees.

Construction for Haunted Mansion Expansion to Begin in January 2024

Construction for all of these additions will begin in January 2024. As part of the enhancements, Disney also plans to improve the accessibility of the areas. This will include a new elevator exit from the Haunted Mansion for guests with disabilities.

---
MickeyMousePark.com
---
Copyright: (c) 1997-2023 by
ThrillMountain Software
---
MickeyMousePark.com is not associated in any official way with the Walt Disney Company,
its subsidiaries, or its affiliates. The official Disney site is available at
disney.com
Troubleshooting Info:

BrowserBrand: IE
Mobile: NO
LocalHost: NO
BrowserOS:
BrowserServer: mickeymousepark.com
BrowserAgent:CCBot/2.0 (https://commoncrawl.org/faq/)
BrowserURL:Page=5&Ident=5331&FontSize=2
BrowserCurrentPage: /disneyland-article.aspx
Login: 0
FilterBy: 0
SortBy: 0
DB: MMParkA