Disneyland Ships In Bread From New Orleans For Tianas Palace Sandwiches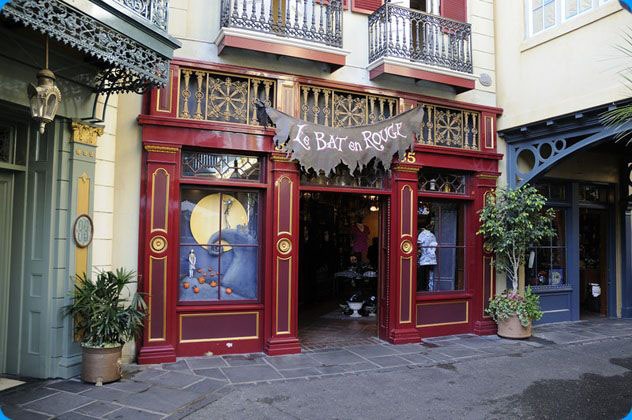 ID:
TMS-5338
Source:
Orange County Register
Author:
Brady Macdonald
Dateline:
Posted:
Status:
Current
Disneyland foodies craving an authentic taste of Louisiana will need to look no further than the po'boy and muffaletta sandwiches on the menu at the new Tiana's Palace restaurant in New Orleans Square.

"We are bringing the bread in from New Orleans," Disney Parks Food & Beverage Director Michele Gendreau said.

Tiana's Palace will open Thursday, Sept. 7 in the former French Market restaurant at the Anaheim theme park.

Locally sourced ingredients from Louisiana will be shipped to Tiana's Palace for a New Orleans-inspired menu that includes gumbo, shrimp and grits, red beans and rice, lemon-filled beignets and chicory coffee as well as po'boy and muffaletta sandwiches.

"The ingredients are critical to tell the story," Disneyland Resort Culinary Director John State said. "Sourcing this bread wasn't an easy task. We tried to duplicate the bread here. We tried to make it ourselves. We tried to work with somebody local to make it for us and we just couldn't get there."

Disneyland chefs made multiple research trips to New Orleans while developing the menu for Tiana's Palace, Gendreau said during a media preview for Tiana's Palace. One Big Easy research trip included stops at 18 restaurants in two and a half days.

The Louisiana-sourced ingredients in the Tiana's Palace recipes include andouille sausage, cane syrup and rice along with Tabasco and Crystal hot sauces.

Tiana's version of a po'boy is served with slow-roasted beef and gravy dressed with shredded lettuce, tomato, pickle and mayonnaise on toasted New Orleans French bread.

"It's critical that the one key component you start with is the bread," State said. "The bread is very light. It helps the ingredients stand out."

The Muffuletta comes with mortadella, salami, rosemary ham, cheddar, provolone and house-made olive relish on a toasted New Orleans sesame seed bread.

"It's a very simple sandwich," State said of the muffuletta. "But once you bite into it, you know you're someplace else."

Both sandwiches are served with red beans and rice and house-made pickles.

Disneyland is buying bread for both the po'boy and muffuletta sandwiches from the same producer, according to State.

The Disneyland chefs won't say which bakery is supplying the po'boy rolls and muffuletta loaves, how often the shipments will be arriving and whether the fresh bread will be traveling cross country by plane or truck.

The 1896 Leidenheimer Baking Co. is the last of the old-school bakeries in New Orleans and responsible for a majority of the city's bread supply, according to Southern Living. The maker of po'boy rolls and muffuletta loaves distributes its breads nationally — including to California.

New Orleans' best-known bread supplier distributes its light, crisp-crusted French bread loaves with the distinctive alligator-skin pattern on the crust to local po' boy proprietors in vans emblazoned with the slogan "Sink ya teeth into a piece of New Orleans cultcha — a Leidenheimer po-boy!"

Princess Tiana's takeover of New Orleans Square and nearby environs has been progressing at a steady pace.

The rethemed Tiana's Bayou Adventure is scheduled to open in 2024 as replacement for the controversial Splash Mountain ride based on the 1940s Disney film "Song of the South" that has been criticized for perpetuating racist stereotypes. Splash Mountain closed in May to begin the yearlong transformation. Disneyland has not yet announced if the Critter Country ride will get a New Orleans Square address when Tiana takes up residence.

Eudora's Chic Boutique retail store opened in New Orleans Square in September with a portion of the new shop dedicated to Tiana's Gourmet Secrets. The Tiana-themed store that replaced Le Bat en Rouge shop is named for the seamstress mother of the animated Disney princess.



---
MickeyMousePark.com
---
Copyright: (c) 1997-2023 by
ThrillMountain Software
---
MickeyMousePark.com is not associated in any official way with the Walt Disney Company,
its subsidiaries, or its affiliates. The official Disney site is available at
disney.com
Troubleshooting Info:

BrowserBrand: IE
Mobile: NO
LocalHost: NO
BrowserOS:
BrowserServer: mickeymousepark.com
BrowserAgent:CCBot/2.0 (https://commoncrawl.org/faq/)
BrowserURL:Page=5&Ident=5338&FontSize=2
BrowserCurrentPage: /disneyland-article.aspx
Login: 0
FilterBy: 0
SortBy: 0
DB: MMParkB