Everything To Know About VIP Tour And Whether It Is Worth It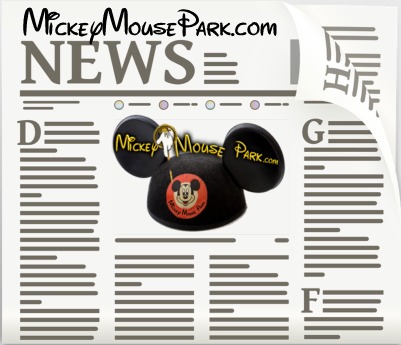 ID:
TMS-5340
Source:
SFGate
Author:
Kristen Carr
Dateline:
Posted:
Status:
Current
You've probably seen those viral videos of celebrities visiting Disneyland and disregarding all the most annoying parts of the experience by being whisked through ride lines by a cast member dedicated to satisfying their every whim. Well, that can actually be you if you book a Disneyland VIP Tour.

The price tag is hefty — OK, regular Disneyland tickets are hefty, so maybe the cost of the VIP Tour should be described as colossal — but let's get into the specifics and secrets of this unique experience before you write it off. Keep reading and we'll help you determine if a Disneyland VIP Tour is truly worth its weight in gold-printed name tags.

What does a Disneyland VIP Tour include? Disneyland VIP Tours offer an exclusive, behind-the-scenes itinerary for you and up to nine companions with a dedicated tour guide. This plaid-vested Disneyland expert will accompany you throughout the park during your stress-free Disney day, guiding you to the front of the line for all rides and attractions, skipping the wait times entirely and helping you make the most of your time at the park.

Your Disneyland VIP Tour guide will also pick up your mobile food orders and secure priority seating for shows, parades and nighttime spectaculars, ensuring that you have some of the best views in the house without having to spend an hour or more staking out a spot. Even frequent parkgoers have said they find value in the VIP Tour experience because of the access it provides.

"Booking a VIP Tour at the Disneyland Resort is like having a VIP pass to the magic — expedited entry to all attractions, personalized itinerary from a tour guide with a level of customer service that is unmatched, reserved viewing for any show you wish, the list goes on," said Anne Fairweather, a Disneyland fan that spoke with SFGATE.

Disneyland's VIP Tour guides take care of everything What makes the Disneyland VIP Tour guides — nicknamed "plaids" in Disney Parks parlance — assets to the experience is their insider knowledge. They show up ready to share behind-the-scenes stories, little-known facts and hidden gems scattered throughout the park. Need help planning your itinerary or making dining reservations? Your VIP guide has got you covered. Even before you step foot in the parks, your tour guide will begin planning and navigating the maze of attractions you desire and ensure you make the most of the time in your day.

To get the most out of your package, tell your Disneyland VIP Tour guide during the early planning stages that, after your reserved time with them comes to an end, you'd like to have a sit-down dinner at one of the best Disneyland restaurants, followed by reserved seats to one of the resort's nighttime spectaculars. This way you can enjoy a dinner off the clock of the paid tour and then proceed to a seat reserved just for your party even though your time as a "VIP" has ended.

How many rides can you do on a Disneyland VIP Tour? While the exact number of rides you can do on a Disneyland VIP Tour will vary depending on factors like park attendance and your group's pace, we estimate you'll be able to do 10-12 rides during your tour, based on several published reviews of the service. Keep in mind that Disneyland is open for 16 hours some days and that the VIP Tour lasts for a maximum of 10 hours, meaning you'll still have several hours to experience the park the normal way after your tour ends.

How much does the Disneyland VIP Tour cost?

Before you get swept away in the enchantment of the Disneyland VIP Tour, let's address the Dumbo in the room: the price. The Disneyland VIP Tour starts at $500 per hour in the offseason, with a minimum of seven hours required. That means you'll spend at least $3,500 for a VIP tour at the lowest end, and that doesn't include your park tickets. If you're traveling with a group of adults to Disneyland, the cost of the VIP Tour can easily be managed if everyone chips in, turning a $3,500 experience into one that costs $350 per person in a group of 10.

Is a Disneyland VIP Tour worth it?

Of course, this lavish price tag forces one to beg the question of whether a VIP Disneyland Tour is worth it. As with many pricey experiences in life, that depends on your priorities and budget. If money is no object and you crave a seamless, personalized, stress-free experience at Disneyland that's also fast paced, then you'll find the tour to be worth its cost. It's certainly the best way to maximize a park visit, minimize wait times and revel in the fussy treatment that comes with being a VIP guest.

Most people will find Genie Plus and extra planning sufficient enough Whether a Disneyland VIP Tour is worth it is a decision only you can make. The price is undeniably steep, but the advantages of skipping lines, gaining insider knowledge and having a personalized experience are enticing for anyone who's been left unsatisfied by the experience of navigating the park themselves.

If you're on a budget or simply prefer a lax pace while you explore the park, then it might be wiser to put your dollars toward Genie Plus and a day full of Mickey-shaped treats and souvenirs. The entire point of Disneyland is that it's designed to be magical for every visitor, regardless of how much extra money they bring with them. With a bit of patience and strategic planning and knowledge of some Disneyland insider tips, you can have a great day full of the most popular rides without spending $3,500 on a private concierge.

---
MickeyMousePark.com
---
Copyright: (c) 1997-2023 by
ThrillMountain Software
---
MickeyMousePark.com is not associated in any official way with the Walt Disney Company,
its subsidiaries, or its affiliates. The official Disney site is available at
disney.com
Troubleshooting Info:

BrowserBrand: IE
Mobile: NO
LocalHost: NO
BrowserOS:
BrowserServer: mickeymousepark.com
BrowserAgent:CCBot/2.0 (https://commoncrawl.org/faq/)
BrowserURL:Page=5&Ident=5340&FontSize=2
BrowserCurrentPage: /disneyland-article.aspx
Login: 0
FilterBy: 0
SortBy: 0
DB: MMParkA