4 Reasons New Princess Tiana Additions Are A Must See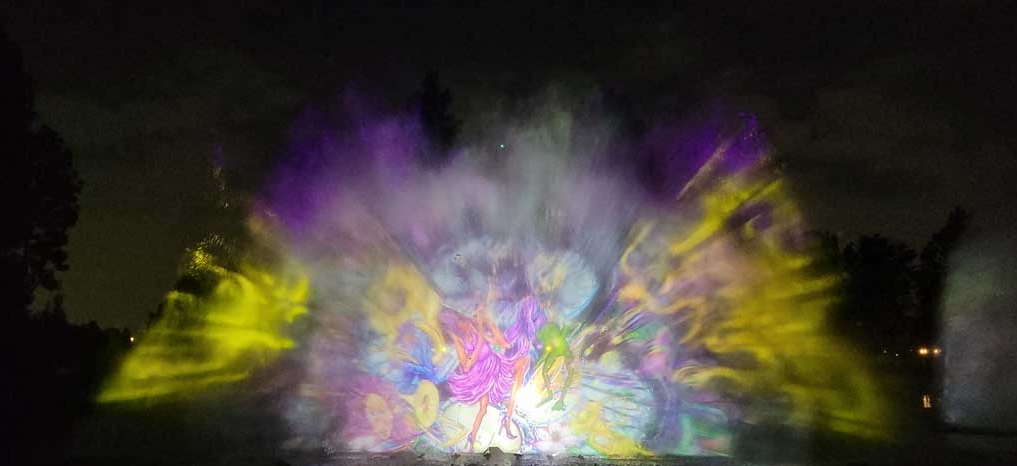 ID:
TMS-5343
Source:
rollingout.com
Author:
Jeandra Lebeauf
Dateline:
Posted:
Status:
Current
The highly anticipated Tiana's Palace is set to take center stage this fall at Disneyland. For fans of The Princess and the Frog, visiting is a must this fall. In addition, there are other new fabulous features to see, and here are the top 4 reasons to pay Disneyland Resort a visit.

1. Princess Tiana is finally home in the Magic Kingdom Inspired by Walt Disney Animation Studios' The Princess and the Frog, Tiana's Palace is among a lineup of new and updated experiences that bring special stories to life at Disneyland Resort. While other princesses have long established their presence in the Magic Kingdom, Tiana stands alongside them to welcome you into her corner of the happiest place on Earth.

2. The ambiance will make you feel like you are stepping directly into The Princess and the Frog

Tiana's Palace, the restaurant that pays homage to Tiana's dream or owning a restaurant is rich in detail. From the yellow and gold awnings with bistro lighting, to the array of Black-themed art inside the serving area, you'll feel like you're part of the movie. Part of the fun is seeing how many references you can locate during your visit. Spoiler alert, there are tons throughout.

3. The art and music of New Orleans are in full effect For those craving the artistic side of NOLA, "The Heartbeat of New Orleans – A Living Mural," entertainment offering will run for a limited time beginning Sept. 29. With jazz playing in the background and imagery showcased on projectors, the story depicts a curious frog lured to the city by the sounds of the city. "The Heartbeat of New Orleans – A Living Mural" and Queenie and the Jambalaya Jazz Band will enhance the atmosphere on the Rivers of America in Disneyland Park on select evenings this fall, and will run nightly during the holiday season.

4. The food, the food, and the food of course! Tiana's Palace is a quick-service restaurant offering an array of Southern cuisine with a unique twist to some of New Orleans's favorite dishes. The new menu includes 7 Greens Gumbo, gulf shrimp and grits, house-filled beignets (lemon filling with lemon glaze), and various regional dishes using select ingredients sourced from Louisiana when available.

Tiana's Palace is now open for dining and welcomes diners with open arms. Unsure of what to order? Start with the 7 Greens Gumbo inspired by Southern chef extraordinaire Leah Chase and ease on into dessert with the house-filled beignets. But fair warning, you may need a nap afterward.

---
MickeyMousePark.com
---
Copyright: (c) 1997-2023 by
ThrillMountain Software
---
MickeyMousePark.com is not associated in any official way with the Walt Disney Company,
its subsidiaries, or its affiliates. The official Disney site is available at
disney.com
Troubleshooting Info:

BrowserBrand: IE
Mobile: NO
LocalHost: NO
BrowserOS:
BrowserServer: mickeymousepark.com
BrowserAgent:CCBot/2.0 (https://commoncrawl.org/faq/)
BrowserURL:Page=5&Ident=5343&FontSize=2
BrowserCurrentPage: /disneyland-article.aspx
Login: 0
FilterBy: 0
SortBy: 0
DB: MMParkA