Haunted Mansion Materializes On Disney Just In Time For Halloween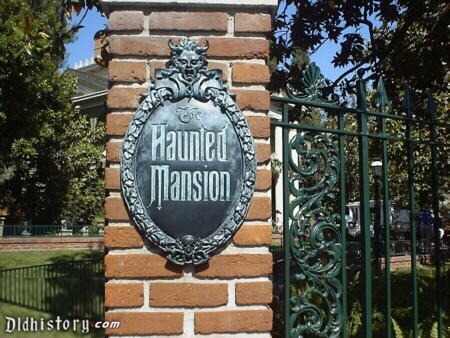 ID:
TMS-5345
Source:
thewrap.com
Author:
Drew Taylor
Dateline:
Posted:
Status:
Current
"Haunted Mansion," Disney's second attempt at adapting its beloved theme park attraction as a live-action feature (the first was "The Haunted Mansion," starring Eddie Murphy, released 20 years ago), will soon find a home on Disney+. The new movie — released theatrically this past July and starring LaKeith Stanfield, Owen Wilson, Rosario Dawson and Tiffany Haddish — will debut on Disney's streaming platform on Oct. 4, just in time for Halloween spooky season.

In this "Haunted Mansion," Dawson plays a young single mother who moves into the titular abode, which is stuffed (of course) with 999 happy haunts. She calls on a variety of paranormal experts, including Stanfield (who does New Orleans ghost tours), Wilson (a priest) and Haddish (a psychic), along with Danny DeVito as a local history professor with a keen knowledge of the house and its tangled history.

Also, Jamie Lee Curtis shows up as Madame Leota, the iconic Haunted Mansion character (she's the iconic medium-in-the-crystal ball from the attraction). As you might expect, they soon uncover a much darker mystery — one involving the Hatbox Ghost (played by Jared Leto), a sinister character that was initially part of the Haunted Mansion in Disneyland but was removed quickly after the ride opened in 1969… only to return in 2015 for the park's 60th-anniversary celebration. (He'll be installed in the Walt Disney World version of the attraction later this fall.)

"Haunted Mansion" was directed by Justin Simien, the "Dear White People" creator and a former Disneyland cast member, and written by Katie Dippold (2016's "Ghostbusters" redo). It is packed with a truly insane number of Easter eggs and references to the original ride, including to things that didn't make it into the initial version of the attraction or were floated for the Museum of the Weird concept that predated the Haunted Mansion. It really is an extravaganza for Disney fans.

When the movie was released earlier this summer, it had the misfortune of immediately following the "Barbie"/"Oppenheimer" phenomenon and opened just as the SAG strike barred its starry cast from appearing on talk shows or talking to the press. It's a shame, too, because the movie is a charming, visually stunning romp for the whole family. And it will undoubtedly find a whole new audience on Disney+ and home video — getting some big "Hocus Pocus" vibes here, as they were both Disney scary movies released in the summer and reclaimed as cult favorites.

"Haunted Mansion" will be made available across digital retail platforms the same day as its Disney+ release, Oct. 4, and will be available on DVD, Blu-ray and 4K Ultra HD on Oct. 17.



---
MickeyMousePark.com
---
Copyright: (c) 1997-2023 by
ThrillMountain Software
---
MickeyMousePark.com is not associated in any official way with the Walt Disney Company,
its subsidiaries, or its affiliates. The official Disney site is available at
disney.com
Troubleshooting Info:

BrowserBrand: IE
Mobile: NO
LocalHost: NO
BrowserOS:
BrowserServer: mickeymousepark.com
BrowserAgent:CCBot/2.0 (https://commoncrawl.org/faq/)
BrowserURL:Page=5&Ident=5345&FontSize=2
BrowserCurrentPage: /disneyland-article.aspx
Login: 0
FilterBy: 0
SortBy: 0
DB: MMParkA