Tianas Palace Review Do Dreams Come True In New Orleans Square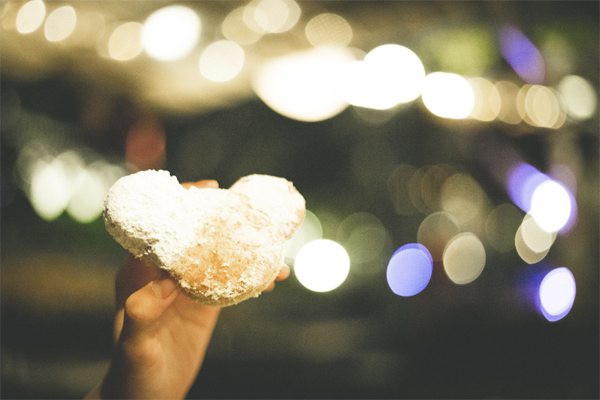 ID:
TMS-5350
Source:
noguiltdisney.com
Author:
Patty Holliday
Dateline:
Posted:
Status:
Current
We love it when one of our favorite places gets an update.

And New Orleans Square in Disneyland is undoubtedly looking good these days!

Tiana's Palace, a quick-service dining location, opened at Disneyland in September 2023. We checked it out on opening weekend.

Here's what you need to know before mobile ordering or getting in the Tiana's Palace Disneyland queue.

We did say queue because there is a line to get in, and we think that might last for a while as people check out this new dining location!

Can You Mobile Order At Tiana's Palace In Disneyland?

You can mobile order at Tiana's Palace- and you should take advantage of this option if the line is long.

Go ahead and pre-plan for this meal if it's on your must-do list, and book your mobile order window early in the day. If you wait too long, there will not be any available.

You can schedule for later through the Disneyland App before the park opens in the morning. And that will give you a wider window of options. When your order is ready, you'll pick up your food bagged up in to-go boxes at the small window on the side of the restaurant.

Please note: this is a different location than The Mint Julip Bar. That mobile order and walk-up window is also open but on the opposite side of Tiana's Palace, closest to the Disneyland Railroad.

Keep that in mind if you are picking up Tiana's. The restaurant food will be located near the front door entrance of Tiana's Palace.

Your food will not be plated the same way as it is if you stand in line. You may want to skip the mobile order option if you prefer to eat from real plates with real silverware.

Where Can You Sit When You Mobile Order From Tiana's Palace?

We sat in a small dining area right by the Mobile Order pickup window.

I later asked if we would have been able to move into the courtyard and the Cast Member said absolutely! So if you pick up your food and need to find a table, you can go into Tiana's Palace seating by walking around the restaurant towards the Mint Julip Bar.

A cast member standing near the entry gate will let you in to eat.

Due to the restaurant's popularity, they aren't allowing folks who just bought beignets at Mint Julip Bar to sit and eat here. That will likely change over time, but for now, just note you'll need to get the powered donut rush outside the Tiana's courtyard.

Can You Meet Tiana At Tiana's Palace in Disneyland?

You can!

At least that seems to be the plan. I asked if Tiana would make regular appearances at this quick service location and the handler said they believed that was the plan.

While this is NOT a character dining experience, you may get a chance to see Tiana move through the dining area checking on her guests.

She won't visit every table, but we saw her stop and take pictures when asked. Depending on how busy she is that day, you may score a great character interaction at quick-service prices!

Tiana's Palace Disneyland Review

Let's talk about the food- what we loved and what we thought was a big miss.

Our group of four ordered a kids meal, a house gumbo, a shrimp and grits, a filled beignet, and a cornbread.

We went back and bought more cornbread because it was the clear winner! It's delicious and sweet and really made the meal sparkle.

The House Gumbo and the Roasted Chicken Drumstick kids meal were favorites for us.

We did not enjoy the Shrimp and Grits, though we heard rave reviews about this meal.

Sadly, it just didn't work for us and tasted a little too much like salsa than a cajun shrimp meal. The grits were a bit overcooked as well.

We'd try it again since so many others love this one!

But the most disappointing item was the House-filled Beignet. Just skip this one- trust us- and order a Mickey-shaped one from Mint Julip Bar next door.



---
MickeyMousePark.com
---
Copyright: (c) 1997-2023 by
ThrillMountain Software
---
MickeyMousePark.com is not associated in any official way with the Walt Disney Company,
its subsidiaries, or its affiliates. The official Disney site is available at
disney.com
Troubleshooting Info:

BrowserBrand: IE
Mobile: NO
LocalHost: NO
BrowserOS:
BrowserServer: mickeymousepark.com
BrowserAgent:CCBot/2.0 (https://commoncrawl.org/faq/)
BrowserURL:Page=5&Ident=5350&FontSize=2
BrowserCurrentPage: /disneyland-article.aspx
Login: 0
FilterBy: 0
SortBy: 0
DB: MMParkA